Is Kristen Stewart Hoping For An Oscar Win For Spencer?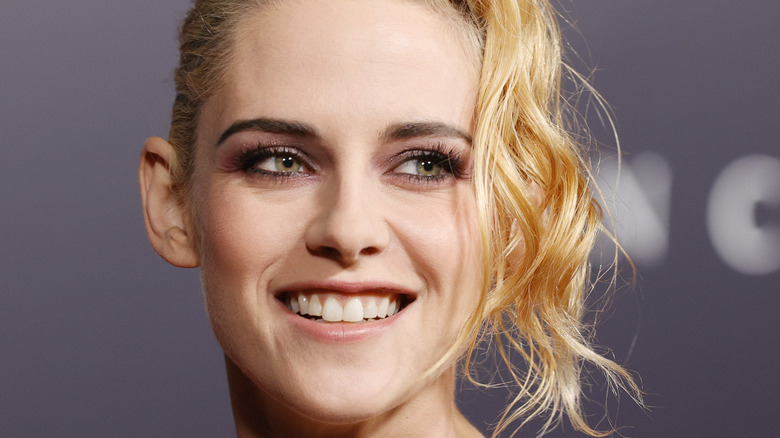 Amy Sussman/Getty Images
Kristen Stewart is earning some of the most positive reviews of her entire career for "Spencer." The actor plays a tortured Princess Diana in the stylish biopic, directed by Pablo Larraín, who helmed the similarly themed "Jackie." 
A five-star rave in The Guardian gushed that the film is "extraordinary," describing Larraín's approach to the difficult source material as "rich and intoxicating and altogether magnificent." The Hollywood Reporter, meanwhile, called it "audaciously original" and Stewart "incandescent." 
Critic David Rooney praised the former teen star for her command of the role. "She's jittery, brittle, often abrasively defensive and yet deeply vulnerable in a film that puts her through a psychological wringer with shadings of outright horror," he said.
The Telegraph confirmed that Stewart "will be instantly and justifiably awards-tipped for this," which echoes what many reviewers have enthused of the frequently (and wholly unfairly) maligned "Twilight" breakout. As The Atlantic pointed out, Stewart has actually always been good. It's just taken people too long to realize it. 
Suffice to say, Stewart is primed for Oscars glory next year, but how does the actor herself feel about all this attention? 
Kristen Stewart remains nonplussed by the awards hype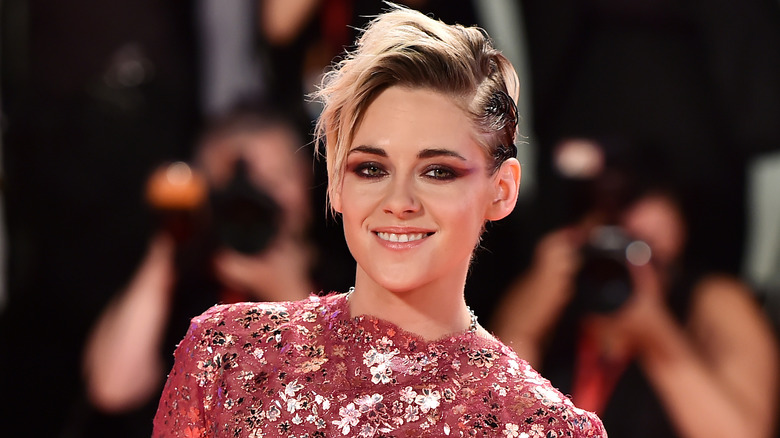 Theo Wargo/Getty Images
In her characteristically frank fashion, Kristen Stewart has revealed that she couldn't care less whether the Academy awards her for playing Princess Diana in "Spencer." During an appearance on Variety's "Awards Circuit" podcast, Stewart was asked how she feels about all the awards talk currently surrounding her. 
"I don't give a s**t," she responded simply. "The Oscars are such a funny thing. There are so many incredible movies and performances that barely get seen. It definitely says something about where we're at as a cumulative presence — what we're looking at, what we care about." 
Although the actor fully appreciates the largely positive response from audiences and critics alike — and the greater conversation surrounding Diana that the film has reignited — Stewart reasoned, "We don't make movies to not connect with each other."
"Spencer" currently sits at an impressive 84% on reviews aggregator Rotten Tomatoes. The emotionally charged film follows Diana during the 1991 Christmas holidays as she tackles her relationship with estranged husband Prince Charles and the extended royal family while also trying to be there for young sons William and Harry. 
Diana's former bodyguard, Ken Wharfe, who protected the People's Princess from 1989 to 1993, praised Stewart's performance in an interview with People. "Out of all the people who have played Diana over the past 10 years, she's the closest to her," he enthused. "She managed to perfect her mannerisms."