The Real Meaning Behind Adele's My Little Love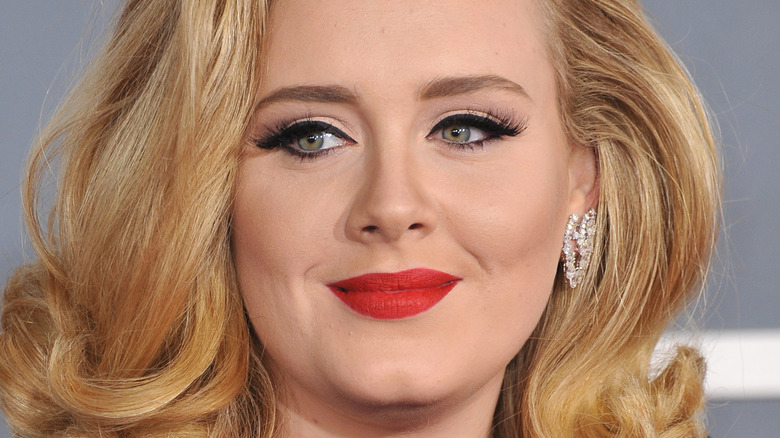 Featureflash Photo Agency/Shutterstock
Well, the time has finally come — Adele's fourth studio album, "30," is available to listen to in its entirety. With 12 new songs to listen to, you're probably still trying to figure out exactly which one is your favorite. But it seems that some are already drawn to one track in particular — "My Little Love."
The song, which is interspersed with personal voice notes between the singer and her young son Angelo, is the lyrical embodiment of Adele's experience of her divorce from Simon Konecki. Playing out like a therapy session, Adele speaks of Angelo's confusion as to exactly why his parents were splitting up. "[One day] he said to my face, 'Can you see me?' And I was like, Uh, yeah. And he was like, Cause I can't see you," she recently told Vogue. "Well, my whole life fell apart in that moment," she added. "He knew I wasn't there."
And that's where the little snippets of voice memos spread throughout 'My Little Love' come in. After hearing Angelo out, Adele made it a priority to start sharing her emotions and feelings with him, which are often the hardest things to put into words. "He has so many simple questions for me that I can't answer, because I don't know the answer," Adele said — mainly about Konecki not living with them anymore, or why she didn't love him.
My Little Love was Adele's opportunity to tell her son's experience of his parents' divorce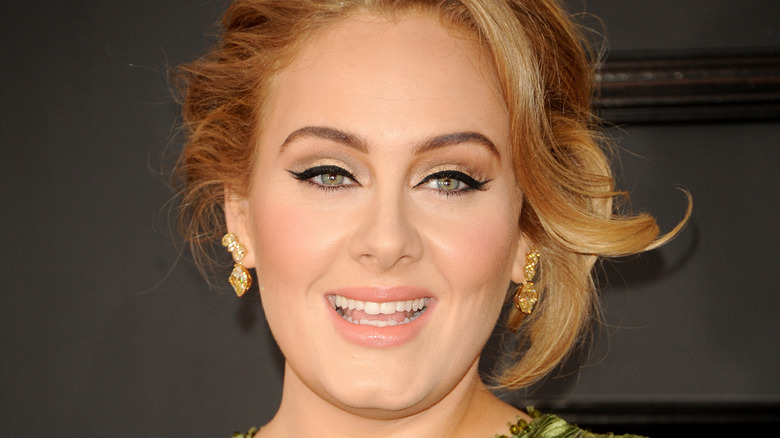 Tinseltown/Shutterstock
On "My Little Love," Adele speaks directly to her son, Angelo, in a series of lines on the song's bridge. "Tell me you love me," she says to him, while he responds, "I love you a million percent." In one heartbreaking passage, Adele explains, "Mummy's been having a lot of big feelings recently." "Like how?" Angelo questions. " ... I feel a bit confused," she responds, while attempting to untangle her complicated feelings about his father. "I love your dad because he gave you to me," she sings, which she expanded upon further to Vogue. "I do love your dad. I'm just not in love," she'd tell him. "I can't make that make sense to a 9-year-old."
While she can't sing the song from his perspective, Adele knew she needed to tell his side of the story through herself. "While I was writing it, I just remember thinking of any child that's been through divorce or any person that has been through a divorce themselves or anyone that wants to leave a relationship and never will," she told Zane Lowe during an Apple Music interview. "I thought about all of them, because my divorce really humanized my [divorced] parents for me," she said, adding that writing it helped her connect further with her son. "I feel like it was important for me to tell Angelo's story and be like, it was hard and I wasn't doing a very good job at the most wild moment of his life probably."