Is This How Prince Charles Really Felt After Princess Diana's Death?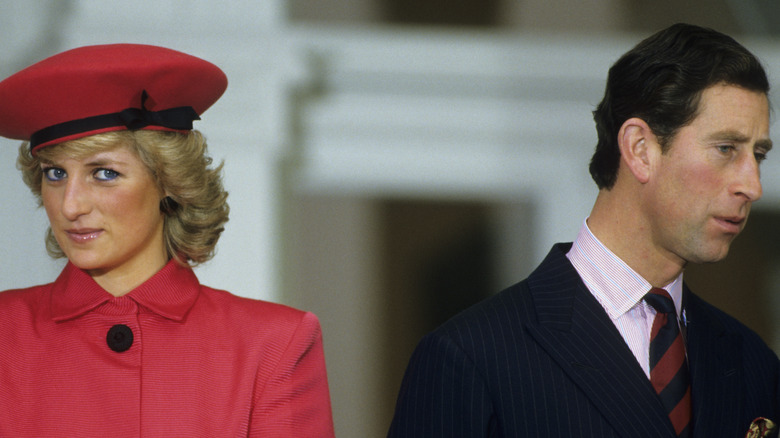 Georges De Keerle/Getty Images
At one time, the whirlwind romance of Prince Charles and Princess Diana really did seem like a perfect fairy tale. After all, it turned a nursery school teacher who was barely out of her teens into a princess in a 1981 wedding watched by more than 750 million people across 74 nations (via The BBC). An heir and a spare eventually followed with Prince William's and Prince Harry's births and the new Princess of Wales was adored by all.
Of course, as we know, that fairy tale came to an end and what the public saw on the outside wasn't exactly what was going on behind closed doors. By 1992, the facade quickly started crumbling after Andrew Morton published the book "Diana: Her True Story," for which Diana secretly cooperated. At the end of the year, British Prime Minister John Major announced that Charles and Diana were separating and their divorce became final in 1996 (via Vogue). What happened just a year later changed Charles — and the royal family — forever.
Princess Diana's death had a profound effect on Prince Charles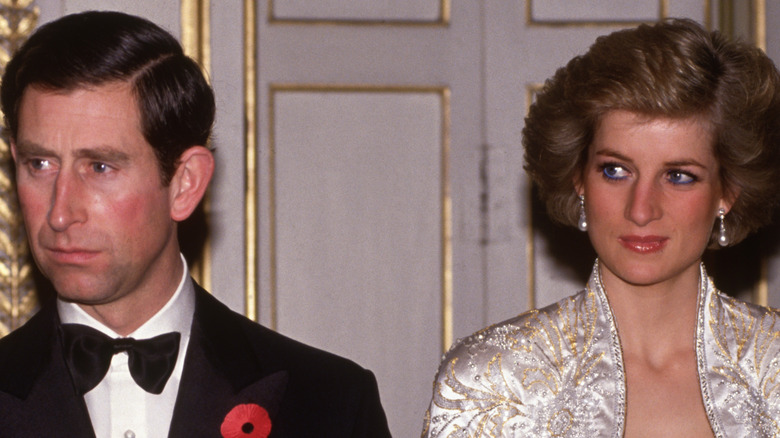 David Levenson/Getty Images
In a tragedy that shook the world, Princess Diana was killed in a Parisian car crash on August 31, 1997, along with her companion, Dodi Fayed, and the car's driver (via Biography). This left a divorced Charles with two young sons who adored their mother. He also had a heavy heart as he had to present a solid family to the world, who mourned Diana's death along with him.
Royal expert Matt Robbins, who produced CNN's 2021 docuseries simply titled "Diana," told US Weekly that Charles felt a deep responsibility after Diana's passing.
"I see him as somebody who carried an enormous burden through her death and her funeral, somebody [who] has to make impossible decisions," Robbins said, referring to the fact that some people criticized his choice to walk alongside his sons during Diana's funeral procession.
"You know, he has been criticized for the fact that [his sons Prince William and Prince Harry] walked alongside him [during the procession], but what do you do, and how many of us would make the perfect call every time, where the eyes of the world [were] upon us?"