How Kamala Harris Is Making History During Biden's Routine Physical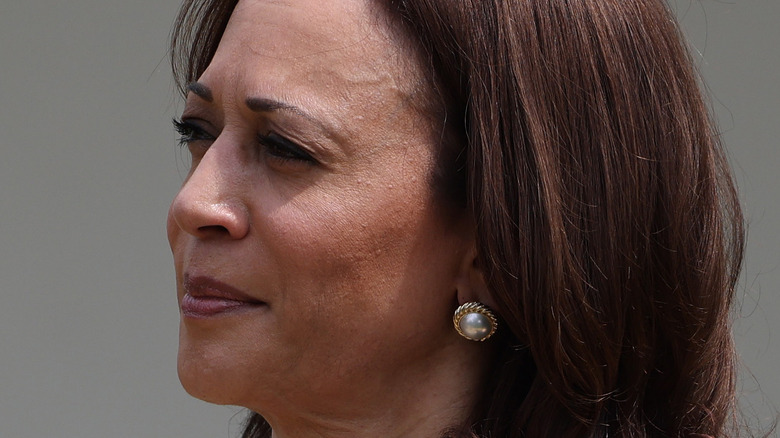 Anna Moneymaker/Getty Images
It's been a while since we've heard from President Joe Biden's physicians about the state of his health. But that changes today, when he travels to Walter Reed National Military Medical Center for a full physical which will include, among other things, a routine colonoscopy, which WebMD describes as a procedure that can last anywhere from 30 minutes to an hour. Because it involves having a doctor using a long instrument to take a close look at the lining of a patient's colon, he or she is normally given medication through a drip. A colonoscopy is important because it is needed to check for any signs of cancer in the colon and rectum, and is widely seen as an important procedure that saves lives (via WebMD). 
Because President Biden will be under anesthesia while the procedure is  being carried out, White House Press Secretary Jen Psaki has said that a transfer of power will be undertaken, so that Kamala Harris becomes acting president for the duration of the procedure. While it is normal for the vice president to assume power when the president is undergoing this procedure, CNN points out that this will be the first time in America's history that the reins of power will be held by a woman, and a woman of color at that. For the time that Biden is under sedation, Psaki has said that the vice president will continue to work in her office.
A similar transfer of power has occurred before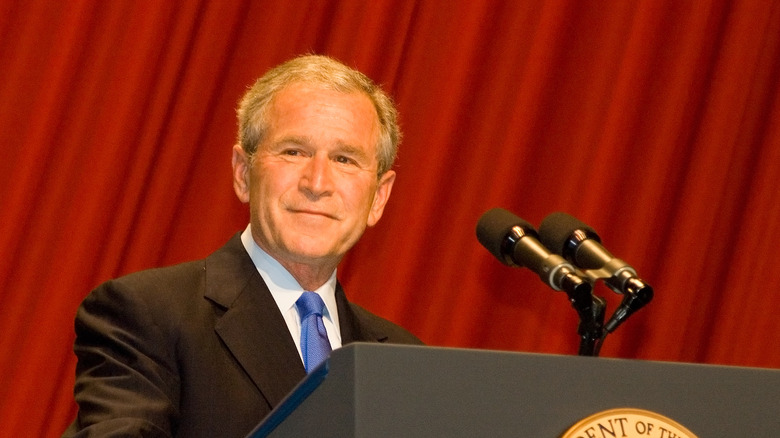 Joseph August/Shutterstock
A transfer of power while the president is undergoing a medical procedure is actually mandated by the 25th Amendment of the Constitution, which was enacted after John F. Kennedy was assassinated in the early 1960s (via Constitution Center). It even happened during the time of President George W. Bush, who needed to be sedated when he underwent a colonoscopy to check for growths. He said in 2002 that "The doctors recommended I have another because the last time they found some benign polyps ... This is a routine physical examination that will be done at Camp David. I'm going to be sedated for a period of time and will transfer power to the vice president [Dick Cheney] during that time" (via CNN). Bush also said at the time that he was the first commander-in-chief to have done that for a health check.
Not all presidents have been diligent at handing over power while they undergo a medical procedure. No such transfer happened after Ronald Reagan was shot and needed surgery. And when former President Donald Trump needed to undergo the same procedure, his former communications director, Stephanie Grisham, suggested in her book that he did it in secret so that Vice President Mike Pence wouldn't be put in charge, even for the length of time it took for the procedure to be conducted (via The Washington Post). 
The American College of Physicians recommend colonoscopies for everyone between the ages of 50 to 75, at least once every ten years (via Healthline).