Princess Diana's Chef Shares The Disturbing Joke The Royal Once Made About Her Car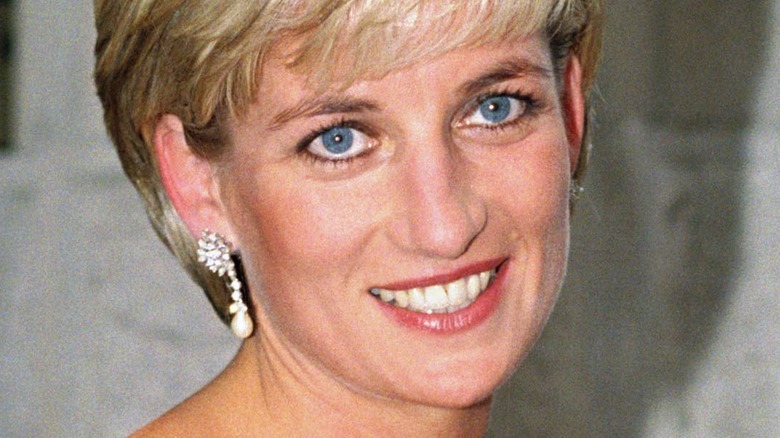 Antony Jones/Getty Images
When Princess Diana tragically died in a car accident in 1997, the world was left reeling. Thousands flocked to London to place flowers outside of Buckingham Palace and Kensington Palace as tributes, as mourners paid their respect to the People's Princess (via Town and Country). These sentiments of loss and sadness were echoed across the globe, and a staggering 2.5 billion people watched the funeral service held at Westminster Abbey for Princess Diana a few weeks later (via CNN).
At the time of her death, Diana was in Paris with her boyfriend, Dodi Fayed. The pair were chased by photographers through the city's streets in the early morning hours of August 31, 1997, before their car crashed inside a tunnel (via CNN). Fayed, along with their chauffeur, was killed on impact. Princess Diana sustained traumatic injuries and died in the hospital after ongoing attempts to save her were unsuccessful.
Diana was considered a wonderful human being by many who were close to her, including her personal chef, Darren McGrady. For McGrady, Diana's death and the controversy surrounding the accident are being magnified on a personal level thanks to "Spencer," starring Kristen Stewart, which was released on November 5. McGrady is depicted in the film, and he spoke with the New York Post in November about what it was like to watch his bond with Diana play out on-screen. He also shared the disturbing joke the royal once made about her car and how the comment feels more poignant than ever.
Princess Diana once joked about someone tampering with her brakes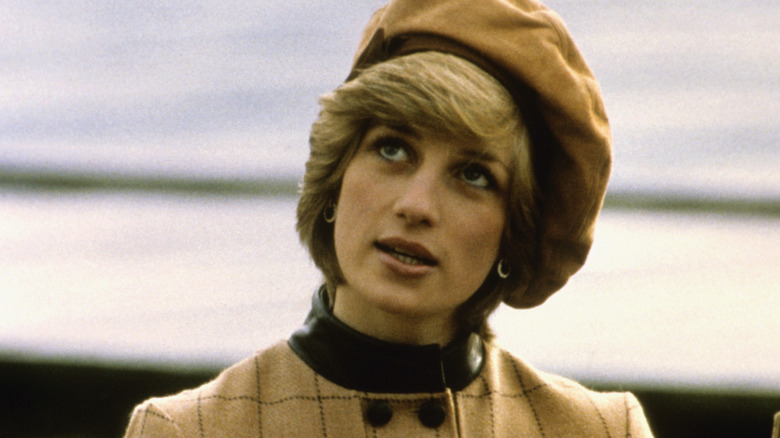 Georges De Keerle/Getty Images
In the trailer for "Spencer," Kristen Stewart, in character as Princess Diana, says, "Will they kill me, do you think?" in reference to the royal family (via YouTube). The inclusion of the line feels controversial to some, as the conspiracy theories surrounding Diana's death are unsubstantiated. For those unfamiliar, following Princess Diana's tragic car accident, many people questioned whether the British Establishment had Diana killed, per the New York Post. A special inquest into her death was undertaken, but it was determined in 2008 that Diana's death was the result of an unfortunate accident and nothing more.
Darren McGrady, Princess Diana's personal chef, accepts the findings of that inquest. Speaking exclusively with the New York Post, McGrady said, "There were so many other ways [in which] someone could have gotten to her that were easier than doing it in Paris in a tunnel." He did reveal, however, that the royal once made a disturbing joke about her car.
"I was about to drive her car to a gas station because she felt vulnerable doing it herself," said McGrady. He then added, "And she joked: 'Watch the brakes, Darren. I think someone's been tampering with them.'" McGrady said he laughed it off at the time, as Diana was known for her "sardonic" sense of humor. Though he doesn't buy into the conspiracy theories, McGrady did say that watching "Spencer" made him emotional as he remembered his time with the People's Princess.