Ted Cruz's Limerick About Joe Biden Has Twitter In Stitches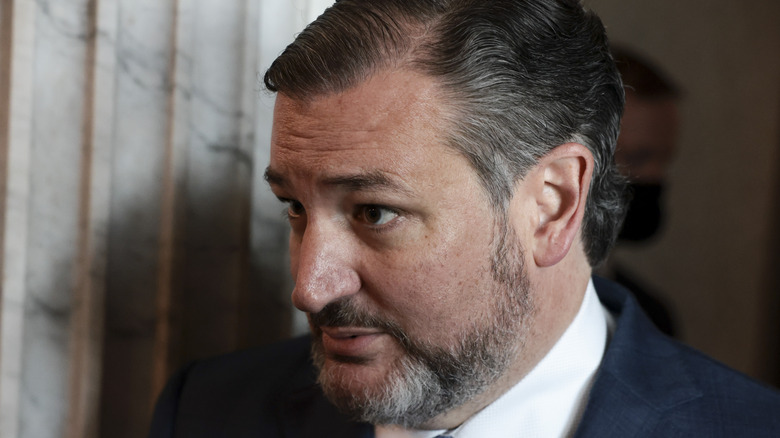 Anna Moneymaker/Getty Images
Annual holidays like Thanksgiving are the perfect time to celebrate family traditions, so it's no surprise that President Joe Biden and First Lady Jill Biden have been celebrating Thanksgiving the same way since 1975 — in Nantucket, taking part in turkey trots and polar plunges. Boston.com says Biden began the practice just as he was beginning both his political career and a new relationship after the tragic death of his first wife and daughter, and it seems he's ready to pick it up again this year.
While most people would have the grace to leave well enough alone, U.S. Senator Ted Cruz decided to poke fun at the president's plans by sharing a news report, along with the opening line to a limerick: "There once was a man from Nantucket..." (via Twitter). 
While many versions of that limerick exist today, the one that most people remember has lines that can't be repeated in polite company, according to Urban Dictionary, but because he left an opening, social media obliged.
Social media users referenced Cruz's trip to Cancun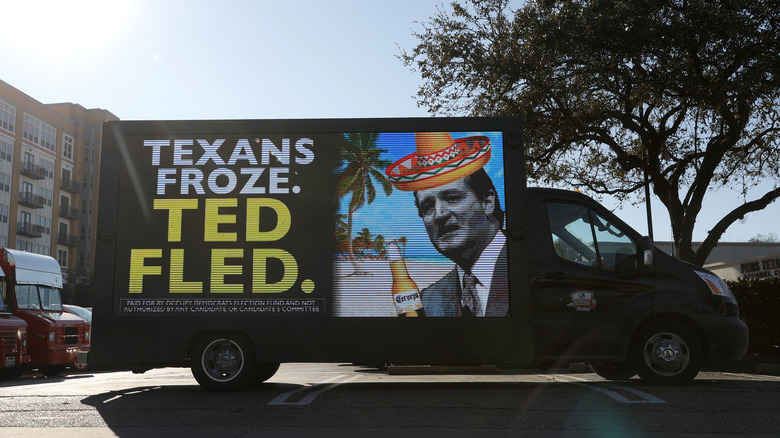 Justin Sullivan/Getty Images
Social media users decided to treat Ted Cruz's tweet as a call to put in limerick lines of their own, using his trip to Cancun as the focus of their poetic endeavors. One Twitter user posted: "There once was a man who ran off to Cancun; who frequently shows he is a buffoon. He spends zero time doing his work; and constantly resembles a jerk. For all us Texans he can't be gone too soon."
Another even thought to mention Cruz's early interactions with former President Donald Trump, saying: "There once was a Republican goon; When it snowed he skipped off to Cancun;
He kept smiling smugly; As Trump called his wife ugly; He'll be President when I land on the moon" (via Twitter).
A third even referenced the recent controversy that flared up between Cruz and Sesame Street's Big Bird, saying: "There was a man called Ted; Who struggled to get it up in bed.
He fled to Cancun; Came back real soon; To take on Big Bird instead" (via Twitter).