Inside Martha Stewart's Hate For This Common Kitchen Item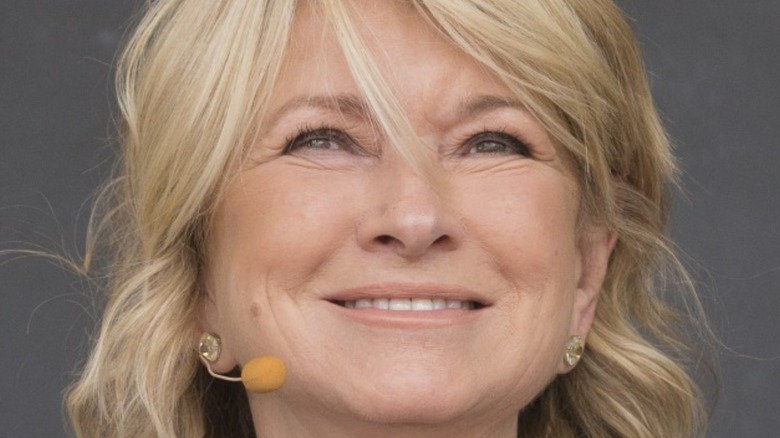 Sterling Munksgard/Shutterstock
So what do you do if the annual office Secret Santa name draw comes up, and the name you pick out of the proverbial hat is that of Martha Stewart? Okay, so this is not a problem most of us are ever likely to face, but still, let's imagine just for a moment that we are employed by Stewart's production company and we do need to pick out an appropriate gift for the boss. What do you get a domestic diva who has everything?
Don't even think of going for a coffee mug with a "wacky" slogan like "What's Up, Dogg?" or "Kiss the Cook." It's not just that Stewart would find those tacky. Well, she would, of course. A pretty good rule of thumb when picking out gifts for Stewart is, if you can find it at Dollar Tree, she won't like it. So how about a top-of-the-line Royal Limoges coffee mug, then? Okay, so the $76 price tag (from Gracious Home) would probably blow that Secret Santa spending cap sky-high, but surely such a gift would be worthy of the kitchen goddess herself, no? No. For her, even the Limoges mug would not be a good thing.
Martha Stewart has no love for mugs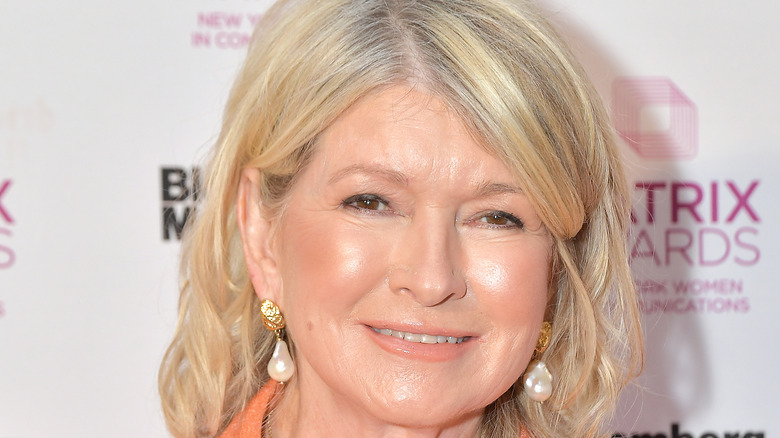 Michael Loccisano/Getty Images
No matter their source, Martha Stewart just doesn't want to get mugged for Christmas, or at any other time of year. What's up with the mug hate, Stewart? On a recent appearance on "The Tonight Show Starring Jimmy Fallon," (via YouTube), the lifestyle guru told the host, "I don't like mugs." As she explained, "I think mugs are sort of clumsy and ugly." When she claimed not to have a single mug in her house, preferring to drink her hot beverages from her "beautiful cups" instead, Fallon pointed out that every time she appeared on his show, they gifted her with mugs. "I know," Stewart acknowledged, but admitted, "I give them away."
No matter how she feels about mugs in her own household, Stewart apparently has no real objections to other people using them. Her website includes a craft idea for a mug with a cookie recipe printed on the outside and the ingredients packed inside, which is something you just can't do with a dainty teacup. What's more, her kitchenware collection includes a number of mugs, including a set of four floral-patterned mugs available from HSN.