Blake Lively's Strawberry Blonde Look That Fans Envy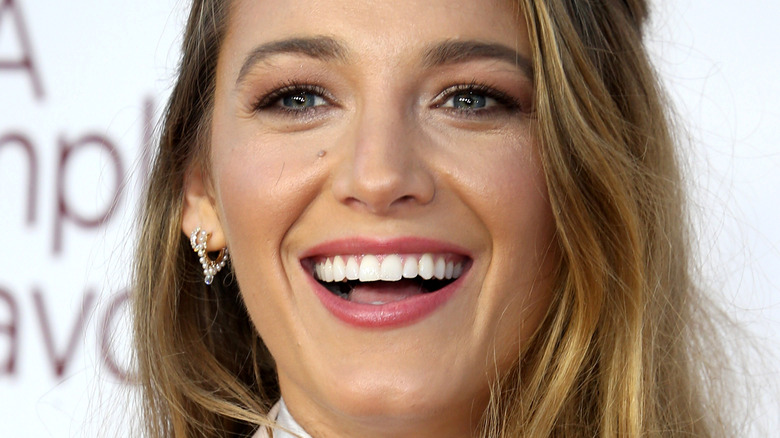 Cubankite/Shutterstock
A different hair color can mean the world of difference if you're looking for something to spruce up your look. But with so many different shades to choose from, choosing and connecting with a specific color can be an arduous task (via Madison Reed). Thankfully, there are a lot of celebrities to use as inspiration, and they often follow along with the most current trend.
If you're not so interested in trends, though, blonde is often the way forward if you're looking for a fresh start (via Glamour). It's the go-to color to add more out-there hues down the line when a bleached look is applied, but there are dozens of blonde shades that are often overlooked.
One such shade is strawberry blonde. Classified by its reddish-tone, Good Housekeeping describes this shade as a "hybrid of the two", which can be super flattering to your features. Celebs like Drew Barrymore, Nicole Kidman, and Adele have all tried this shade at some point in their lives, but there's one celebrity that many want to emulate more than most –- Blake Lively.
Blake Lively is known to accentuate her natural color with different shades of blonde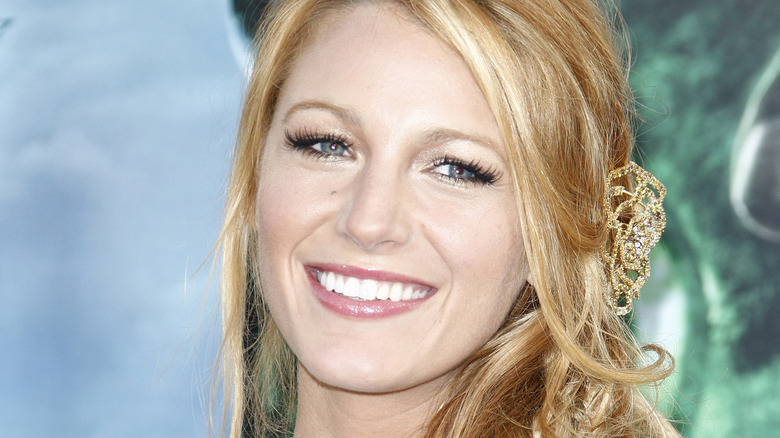 Joe Seer/Shutterstock
While she sports a more dirty, darker shade of blonde now per Instagram, there was a point in Blake Lively's career that she absolutely rocked the strawberry blonde look. As Byrdie points out, 2011 seemed to be Lively's peak era for this shade, which she would usually wear in a messy side bun. The actress seemed to opt for a more highlighted version of the strawberry blonde look, with coppery strands of red running through a lighter blonde. Lively also let her darker roots shine through just a bit, adding to an array of shades that boosted her fair complexion and blue eyes (via Healthy Celeb).
Lively's strawberry blonde days may be over now, but the actress still continues to dye her hair on the regular with the help of her personal stylist –- husband Ryan Reynolds. In an adorable video posted to Instagram on Valentine's Day this year, the actress shared her at-home process of coloring her hair, which seems to mainly be dominated by Reynolds. He seems to have become a master at it in the process and could honestly open his own salon at this point. The end result of their joint effort seems absolutely seamless.