What Did Camilla Just Say About Her Future Travel With Prince Charles On Behalf Of The Queen?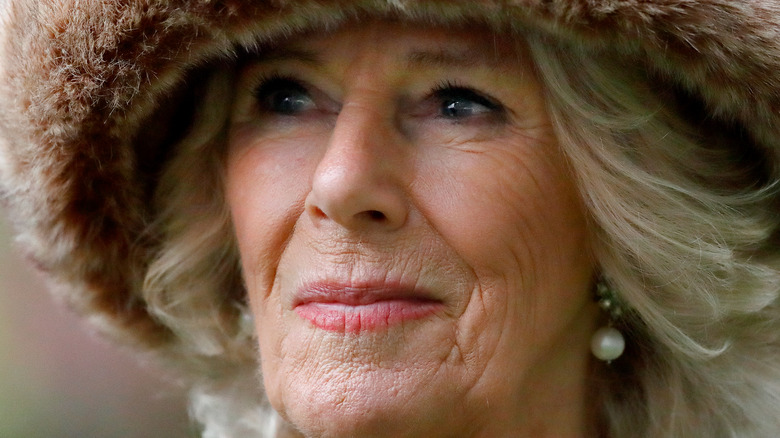 Max Mumby/indigo/Getty Images
Prince Charles' life hasn't been the same since meeting Camilla, Duchess of Cornwall, but her life was never the same either. Camilla and the Prince of Wales had fallen in love, meaning she would have to assume royal duties if she were to be given a royal title and act as a member of the British royal family opposite her now-husband. The two married in 2005, per Town & Country, but now may be headed for more work than ever.
Since Queen Elizabeth II is 95 years old and Charles is the heir to the throne, the two are already picking up slack in royal duties, including their current royal tour. However, some royal experts have speculated that Charles becoming king won't be easy for Camilla. Still, Camilla continues to earn her place as a solid member of the royal family. The Duchess and Prince of Wales have even helped to fight climate change, and part of their current tour has seen the royals using green fuel in their jets, per Express.
Now, Camilla has spoken out about how exactly she feels regarding travel on behalf of Queen Elizabeth.
Camilla and Charles still have a "snap in their celery"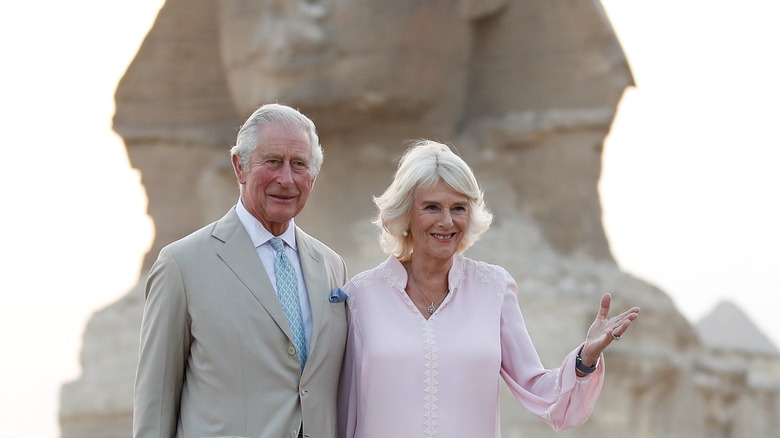 Pool/Getty Images
As Queen Elizabeth II grows older, each royal family member is shouldering more responsibilities to maintain the establishment of the family. For Prince Charles and Camilla Parker Bowles, this means completing royal tours to make public appearances and check in with foreign dignitaries.
According to the Daily Mail, the Prince of Wales and the Duchess of Cornwall were recently in the Middle East, where they visited Egypt and Jordan, and, according to ITV, Charles explained while there that Ancient Egyptian work ethics and innate connections to the planet will be crucial in combating the climate crisis. Moreover, at the end of their Middle Eastern tour, Camilla spoke about touring in her mid-seventies on behalf of Queen Elizabeth.
"We are not on holiday, we might be dressed up and photographed against the pyramids like tourists but we are not on holiday," the Duchess of Cornwall said (via Metro). "We are working for the government and country and we are trying to make a difference." She further added that she and Charles will continue to happily work for the crown. "I'm a lot older now. Well into my 70s. But to quote Richard Ingram, 'we've still got a snap in our celery,'" she said, referencing a recent luncheon she attended.
Camilla went on to say that some moments of the Middle Eastern tour were "spiritual," further citing that the trip was nice because they hadn't been on a royal tour since the COVID-19 pandemic began nearly two years ago. Ultimately, then, Camilla is simply happy to begin practicing her royal duties again as the pandemic wanes.