How Did Chris Christie Enrage Donald Trump Over Ivanka Trump?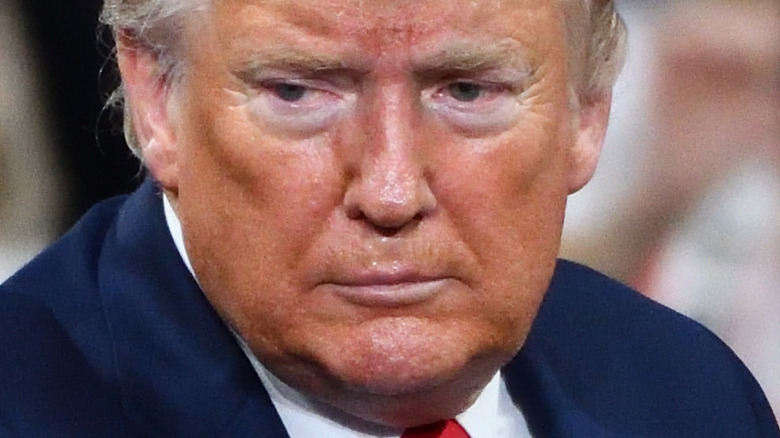 Evan El-Amin/Shutterstock
We may receive a commission on purchases made from links.
Former President Donald Trump has a history of making opponents out of former friends. Stephanie Grisham was once Melania Trump's chief of staff, but she parted ways with the family over their lackluster response to the January 6 insurrection at the U.S. Capitol. Former Speaker of the House Paul Ryan once threw his support behind the president; now he says Trump "didn't know anything about government," according to Tim Alberta's 2019 book, "American Carnage" (via The Washington Post). And now, we can add Chris Christie to the list of Trump's one-time pals turned tell-all truthers.
The former New Jersey governor was once on Trump's shortlist to serve as his White House chief of staff, a position he ultimately turned down, per The Hill. But underlying Trump and Christie's friendship was tension surrounding the fact that Christie had once successfully prosecuted the father of Jared Kushner, husband of first daughter Ivanka Trump, per CNN. Christie also disagreed with the president's decision to install Ivanka and Kushner as senior advisers. As Christie said to Newsweek in 2019, "There can be circumstances where they make a mistake, and then you'd have to fire them. And it's hard to fire a relative and then have Thanksgiving with them."
Now, an October book reveals that Christie and Trump butted heads over this very issue during Trump's 2020 presidential re-election campaign. In "Betrayal: The Final Act of the Trump Show," White House correspondent Jonathan Karl explains that a mock debate almost turned into a real fight.
Donald Trump didn't like being compared to Joe Biden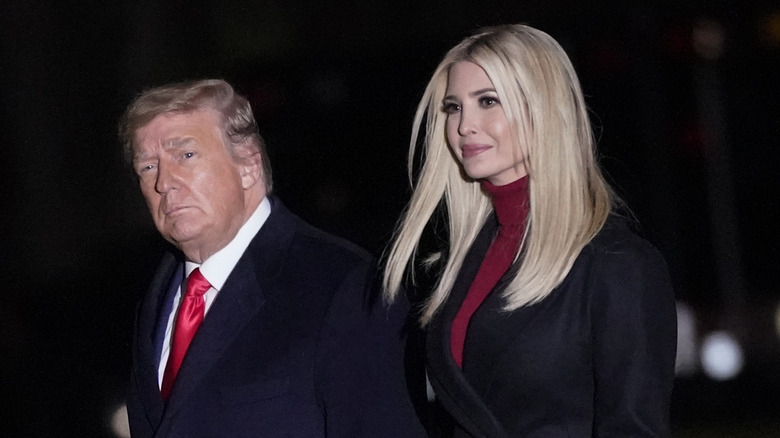 Drew Angerer/Getty Images
In preparation for an upcoming presidential debate with then-Democratic presidential candidate Joe Biden, former President Donald Trump enlisted Chris Christie to engage in a mock debate so he could practice his responses, Jonathan Karl reports in his October book "Betrayal: The Final Act of the Trump Show." Via The Independent, Karl's book describes a tense snag in the practice run. It began when Trump accused Christie's "Biden" of using his influence to advance the career of his son Hunter.
"You have real nerve talking about relatives taking advantage of political power. You've invited your daughter and son-in-law into the White House and they made $36 million last year while they were doing the people's business," Christie responded in character as Biden, via The Independent. This reportedly infuriated Trump. He reportedly snapped, "That's absolutely untrue!" and insisted both Ivanka and Kushner had lost money by working in his administration. Then Trump cut the line of questioning short — "I don't want to hear any more. I know what they're going to say," Karl writes Trump said, via The Independent.
The journalist reports that Christie tried to explain to the president that he was just trying to show the kind of hardball questions he might face. It might have smoothed things over temporarily, but that changed after the 2020 election results were certified. Christie has blamed Trump for inciting the insurrection on the U.S. Capitol, reports CNN.