Chris Pratt's Autograph Deal Has Fans Seeing Red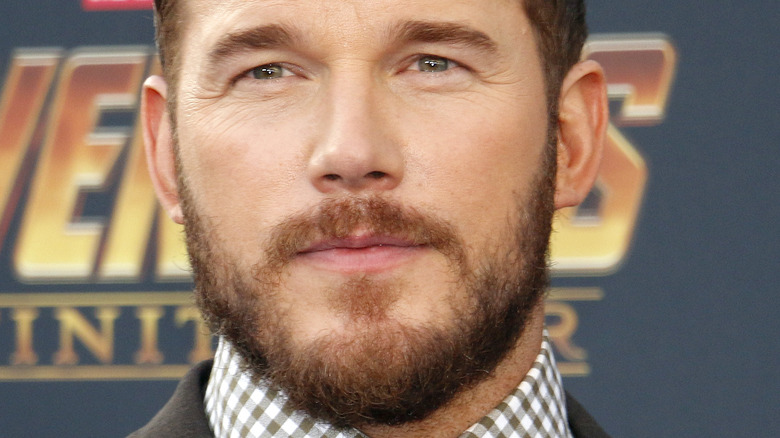 Tinseltown/Shutterstock
Chris Pratt has made his name playing sweet TV goofs and lovable Marvel superheroes, but some of his recent off-screen actions are coming off as neither goofy nor lovable. Take, for instance, his November 2 Instagram tribute to his wife, Katherine Schwarzenegger, in which he called her "my greatest treasure right next to my Ken Griffey Jr. Upper Deck Rookie card." That struck a lot of fans as being demeaning and sexist, per the Daily Mail. It didn't help that Pratt also praised Schwarzenegger for giving him "a gorgeous healthy daughter." Many saw this as a slap to his ex, Anna Faris, and their son, Jack, who was born prematurely.
Now, the actor is raising hackles on social media yet again — this time for insulting fans' wallets. On November 19, Pratt posted a "Big Announcement!" on his Insta feed, inviting his followers to "check out some of the amazing autographed memorabilia that is going to become available soon." His bio includes a link to the site SWAU, with which he has partnered to offer his autograph. Fans can either order a signed photo of Pratt from the company or send in an item of their own for the actor to sign and return. (Shipping costs are on the buyers' dime.) The cost in either case is $350.
The news was greeted with some cheers — "Aww love it Chris. will look into it!" said one follower. But far more fans are balking at the hefty price tag.
Fans wonder whether $350 for an autograph is worth it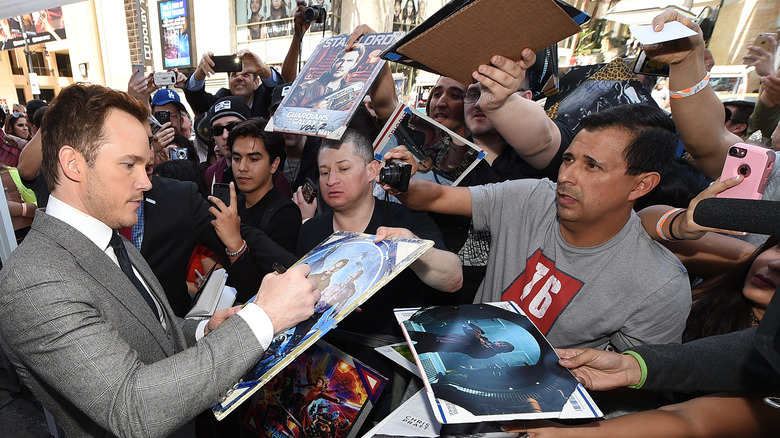 Kevork Djansezian/Getty Images
Among the incredulous reactions on Instagram was one from a fan who wanted to see how far he could take Chris Pratt's deal: " I'm totally inclined to buy a used car for like 50 bucks and have it shipped to you so you can sign it. I wanna see the largest thing you will sign for $400." Another follower questioned the worth of an autograph from Starlord himself. "if it's something from actual film or tv then maybe, but no picture is worth $400 when he's still alive lol."
It's worth noting, however, that Pratt isn't the only celeb to sell their John Hancock. SWAU's website lists many other famous clients, including Harrison Ford, Natalie Portman, Ewan McGregor, and William Shatner. The stars do a bulk signing of photos, which the company then sends to major conventions like Comic-Con for resale. Some autographed items can fetch a tidy sum over time, particularly if the celeb has died, or if the item has more than one signature. For instance, a "Star Wars" photo featuring Mark Hamill and Carrie Fisher's autographs is being offered for $10,000 (via Collectors.com).
But not all Marvel superheroes are created equal. SWAU also offers signings by Chris Hemsworth for just $250, for instance. If you're an "Iron Man" fan, though, be prepared to dig deeper into your pockets. An item signed by Robert Downey, Jr. will set you back $700 — but all proceeds are going to charity.