Inside The Health Issues That Chris Pratt And Anna Faris' Son Faced As A Baby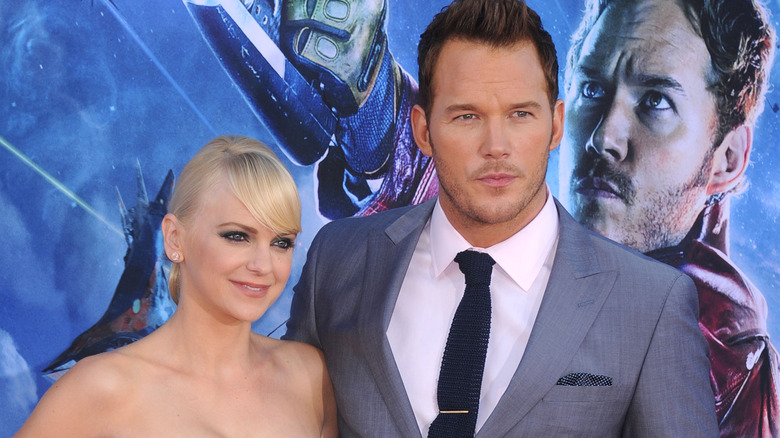 Shutterstock
We may receive a commission on purchases made from links.
Before their divorce, Chris Pratt and Anna Faris seemed like the ideal Hollywood pair. Like many Tinseltown couples before them, Pratt and Faris met on a movie set. In this case, the movie was "Take Me Home Tonight." However, like a Hollywood plot, Anna Faris was already married (via Cosmopolitan UK). 
Faris was wed to Ben Indra while filming "Take Me Home Tonight," but the couple split soon after the movie wrapped. That is when Pratt and Faris began dating. "I knew I wanted to marry her pretty soon [after I met her,]" Pratt told People in 2009. "It took a while for me to admit it, because it would be crazy to be like, 'I want to marry you' the first day I met her. But I could have!" 
Pratt and Faris finally married in Bali in 2009 and their son, Jack, was born in 2012. Sadly, Jack was born prematurely and had a very rough start to life when his parents feared he wouldn't make it, according to The Blast.
Chris Pratt and Anna Faris faced every parent's worst nightmare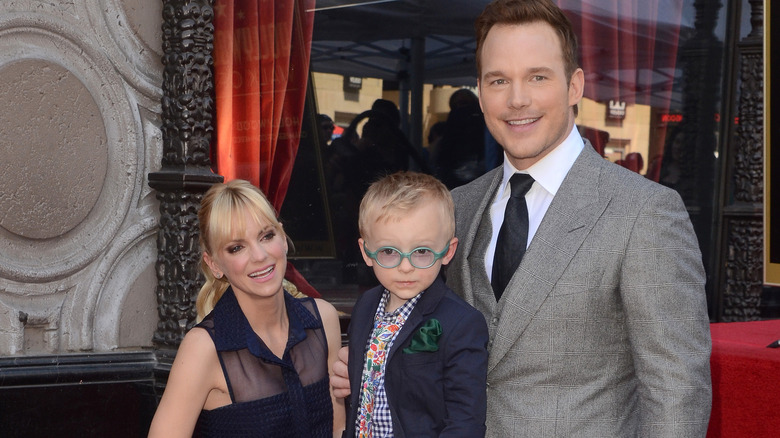 Shutterstock
Jack was born two months early and suffered from a cerebral hemorrhage as a result of coming into the world before his little body was ready. In 2017, Faris published a memoir, "Unqualified," in which she opened up about her experience and fears with a preemie.
"The pediatric neurosurgeon sat Chris and me down to tell us that Jack had some severe brain bleeding and there was a chance that he could be developmentally disabled," she wrote (via The Blast). Sadly, Faris and Pratt had to wait 18 months to learn their son's prognosis. Finally, the parents learned the cerebral hemorrhage did not cause major permanent damage aside from some muscle issues in Jack's legs and some vision problems.
Although Pratt and Faris' marriage ended in 2017, they remain devoted to their son. In late 2019, Faris took to Instagram to post photos of her and preemie Jack in the hospital to show support for The Global Alliance to Prevent Prematurity and Stillbirth. She wrote, "Because Jack was born too soon, I practiced skin-to-skin contact, a simple life-saving care technique that keeps the family in the center of newborn care. Skin-to-skin is part of the Family-Led Care model that [the organization] helped develop."