Inside Mina Starsiak's Relationship With Brother Tad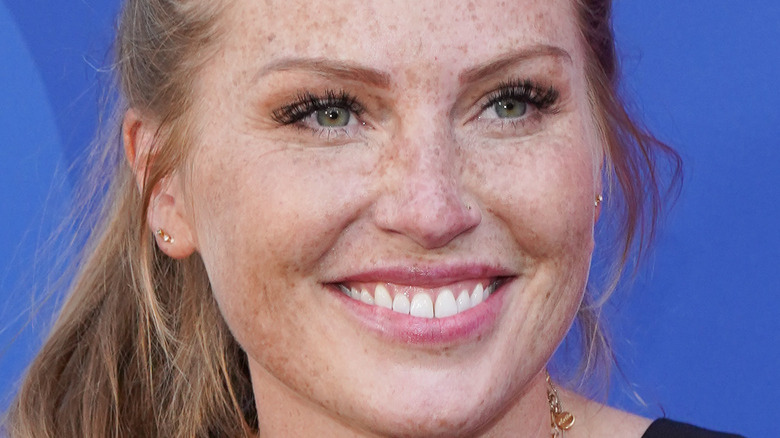 Rachel Luna/Getty Images
HGTV fans love a good family renovation team, and the show "Good Bones" is no exception. It centers around a sweet mother-daughter duo that works to bring old houses' "good bones" front and center. But while the two ladies may be the focal point, they aren't the only members of the family who are featured on the show. Let's take a look at star Mina Starsiak's relationship with her brother, Tad. 
Starsiak and her mother, Karen Laine, have quickly become fan favorites through their lighthearted, Indianapolis-based renovation storylines. The two clearly have a strong bond, but Starsiak is far from an only child. In fact, she has two full siblings, William and CR, and two half-siblings, Kelsy and Tad, per Distractify. While three of the four siblings may prefer to stay out of the limelight, Tad Starsiak appears on "Good Bones" regularly. Known for his boisterous personality and well-earned nickname, "The Hammer," Tad often loans his demolition skills to the show. 
While Tad isn't a permanent fixture on the show, he pops up frequently enough that fans have come to know and love his quirky ways. His appearances and questionable decisions also make for plenty of fun banter between him and Mina. 
Mina and Tad Starsiak have a strong bond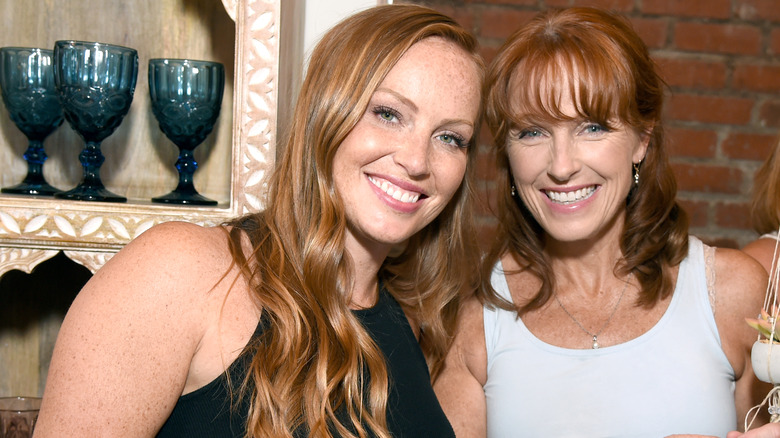 Michael Kovac/Getty Images
If their interactions onscreen are any indication, Mina and Tad Starsiak are rather chummy. Mina is known for her bubbly personality on the construction sites and her brother is the perfect compliment to that. As they joke their way through one project after another, it's not hard to imagine that the bond between Mina, Tad, and mom Karen Laine is pretty strong. 
While the two haven't given interviews on the strength of their relationship, Tad shared a touching Instagram post on Mina's birthday. "Happy birthday big sis," he captioned a series of photos of the two of them. "I appreciate and love you dearly and am grateful for all the free drunk hair cuts you give me! You're an incredible mom and person. We are quite different, but it doesn't make it harder to love you, just get along sometimes. Enjoy your day. I'm a better person because of you in many ways. I love you."
Tad has also spoken up about his relationship with Laine, sharing that she was with him after losing his biological mother at a young age. Speaking to HGTV he said, "When I was going through that rough time, every day I woke up and she was there for me. It's great having her as a teacher and as another mom." All in all, it seems like the touching family scenes that pop up onscreen are more fact than fiction, and how sweet is that?