Inside Jason Sudeikis' Friendship With Will Forte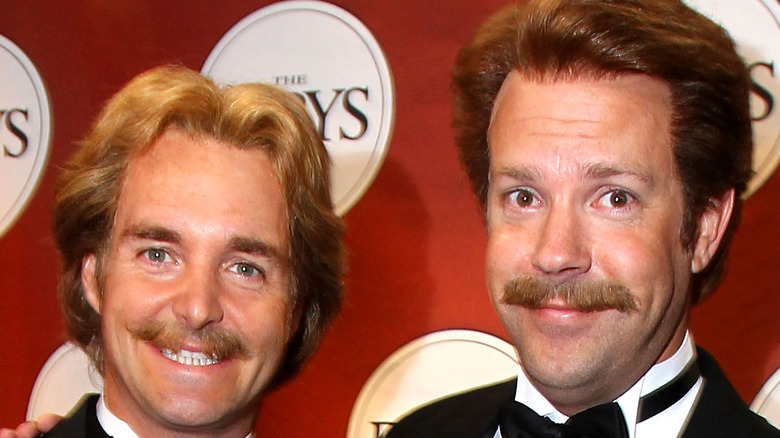 Alexandra Wyman/Getty Images
Jason Sudeikis has been around in the acting scene for quite a while now, but it wasn't until the success of his show "Ted Lasso" that more and more people started to recognize his greatness (via GQ). He is on quite a roll, though he has been making waves in the world of television and movies for over a decade now.
You likely first met Sudeikis during his successful run on "Saturday Night Live." Before he was making us laugh as a cast member, he was working as a writer on the show. According to People, his "SNL" career started in 2003 behind the writers' desk before he eventually took the stage as a cast member in 2005. He would stay a vital part of the "SNL" cast of players until his departure in 2013.
It was on the "SNL" set that Sudeikis bonded with his good friend, Will Forte, and the rest is history. These two have combined in both on and off-screen antics for years and have one of the most wholesome friendships in Hollywood.
Jason Sudeikis and Will Forte are close off-screen too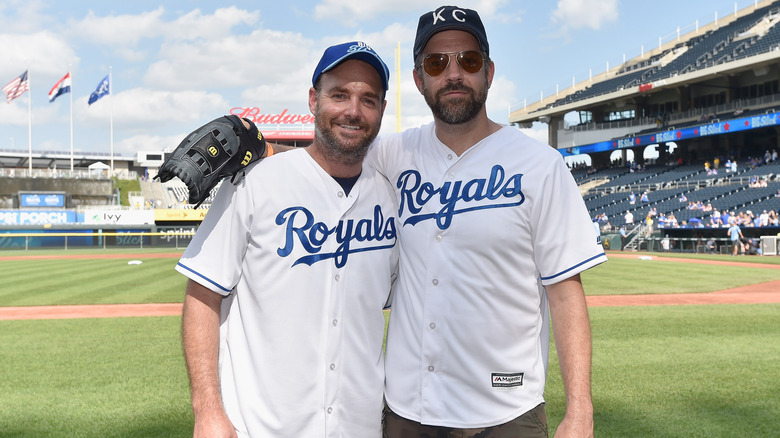 Fernando Leon/Getty Images
From the days of working together on "SNL," to Sudeikis' appearances on Forte's show "Last Man on Earth," these two are magic on screen together (via The Hollywood Reporter). However, it turns out that the chemistry between these two is even better off-screen. They are real-life best buddies.
Sudeikis went into detail about their relationship on an episode of "The Off Camera Show." It all started when the buddies were on a flight together. Forte offered to let Sudeikis crash on his couch and join him for a night out at a place called Crocodile Lounge. There, the staff gives out a free little pizza with every beer purchased. However, this turned out to be a recipe for disaster.
"The next day, I'm sitting there going, I got to fart, and so I like fart," Sudeikis recalled. "And then just, I mean, [splat sound]. I mean like just my boxer briefs. I mean, like a paintball tournament happened in my pants. And I was just like, 'Oh, no, like, I never s*** my pants in my life.' I get up and go into his bathroom," he added. 
It doesn't end there. Sudeikis continued, "I close the door, boom his door opens! It's like 'Hey what do we got going?' You know, he's like, it's like a f****** sitcom timing." When Sudeikis recounted the entire story to Forte months later, Forte thought it was hilarious. Clearly, these two have a special relationship.