Jason Sudeikis Doesn't Go By His Real Name. Here's Why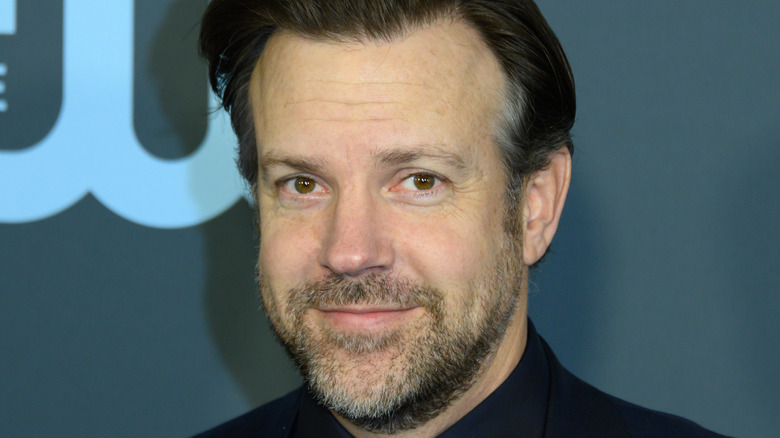 Silvia Elizabeth Pangaro/Shutterstock
Jason Sudeikis has been in demand as an actor for a long time, appearing in the likes of "30 Rock," "Horrible Bosses," and, of course, "Saturday Night Live" (via IMDb), among others. However, with the release of the instant hit "Ted Lasso," in 2020, Sudeikis gained a whole new plethora of fans. 
As the comedic star told GQ, he's content to just go with the flow when it comes to his professional life. "It's a very interesting space to live in, where you're living in the questions and the universe is slipping you answers," he said. "And are you — are any of us — open enough, able enough, curious enough to hear them when they arrive?" 
Sudeikis' outlook is sunny, similar to that of Lasso himself, with the TV star reasoning it's better to be optimistic rather than worry that the worst is going to happen since you'll suffer more in that case. Clearly, Sudeikis has a lot figured out. And what he doesn't know, the "SNL" alum is willing to learn along the way. 
One thing's for certain, though: Sudeikis was never going to make his way in Hollywood with his real name. 
Jason Sudeikis' mother made an executive decision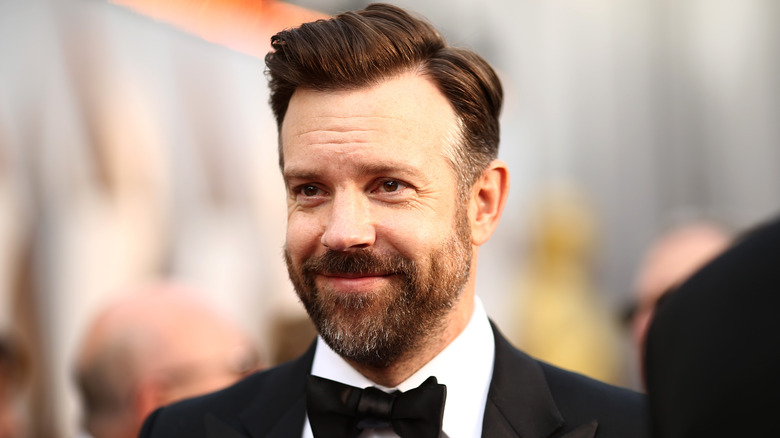 Christopher Polk/Getty Images
Most people know Jason Sudeikis, but what about Daniel Sudeikis? In an interview with "Today," the comedic actor confirmed that he was actually born Daniel Jason Sudeikis. The Emmy-winning "Ted Lasso" star was named after his father, Daniel Joseph Sudeikis. However, growing up, it became increasingly difficult to discern who was actually being addressed in the family home. 
"My mom decided to call me Jason so we knew which one she was yelling at," Sudeikis said, causing the "Today" crew to erupt in laughter. Elsewhere, Sudeikis briefly discussed the future of "Ted Lasso," the third season of which is currently in production, acknowledging even he doesn't know where it might go. 
Although the former "SNL" star is immensely grateful for the success of the beloved show, he admitted how tough it is to keep the momentum going. "As much as you really want people to connect with something you're making and creating, you never anticipate it," he said. "We're just trying to do the same thing with the third season, and see if we can keep wooing folks." 
Sudeikis is set to return to SNL as host on Oct. 23, 2021. He told ET that he's looking forward to performing on the show again, but he has some doubts. "I don't know if working there for 10 years is going to be a plus or a minus," Sudeikis said.