The Heartbreaking Death Of Joey Morgan, Scouts Guide To The Zombie Apocalypse Actor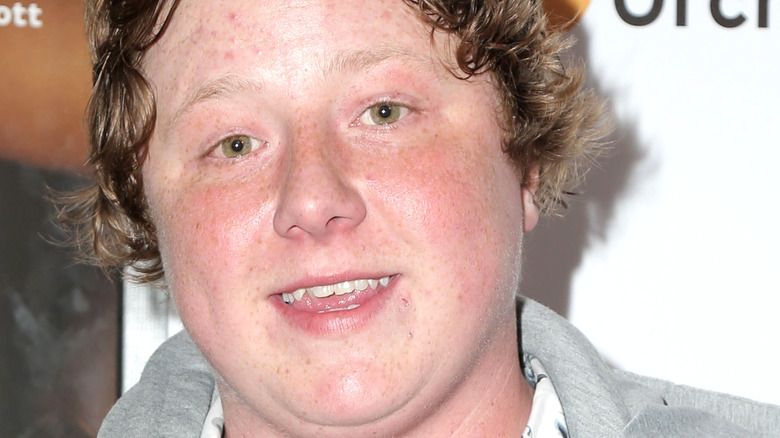 Kathy Hutchins/Shutterstock
Actor Joey Morgan has sadly died at the age of 28, the Hollywood Reporter confirms. Morgan had been a screen stalwart for a while, but he was most well-known for horror-comedy "Scouts Guide to the Zombie Apocalypse," released in 2015, which was also his onscreen debut (via IMDb). Elsewhere, Morgan appeared opposite Zoey Deutch in dramedy "Flower." On TV, he featured in an episode of "Chicago Med" and had a recurring role in another horror-comedy, "Critters: A New Binge." Morgan's final role was in sci-fi comedy 2020's "Max Reload and the Nether Blasters."
A representative for the late actor confirmed in a statement, "Joey Morgan passed away early Sunday morning. It was a shock and devastated all of us who loved him. He will be dearly missed. We hope everyone understands how painful this is for his loved ones and can respect boundaries and allow them to grieve in private." No cause of death has been revealed. The Chicago-born star was on the cusp of mega-stardom, having spent his 2018 being incredibly busy with several take-notice turns across the board. Tributes are pouring in for the dearly-departed performer.
Joey Morgan's former colleagues rallied to honor him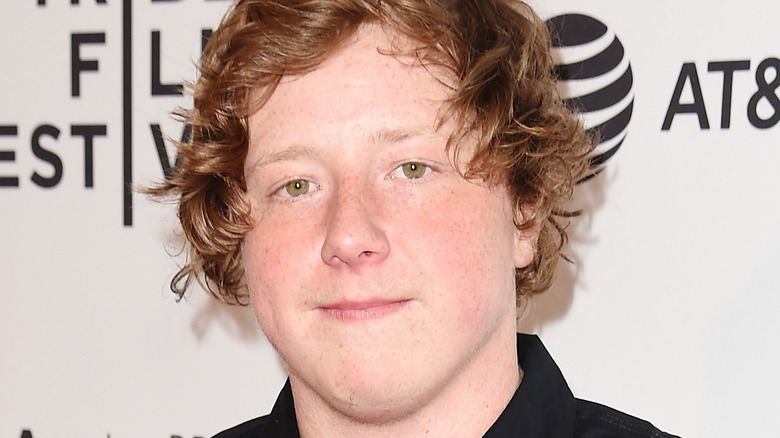 Nicholas Hunt/Getty Images
Following the sad news that actor Joey Morgan has passed away at the age of just 28, his famous friends and colleagues took to social media to celebrate Morgan's life and share some of their favorite memories of him. "Scouts Guide to the Zombie Apocalypse" director Christopher Landon wrote on Twitter, "Joey Morgan came into my life nearly 9 years ago when I made 'Scouts.' He was quiet, funny, intelligent and thoughtful. And when the cameras rolled he was magnetic. He passed today and the news is heartbreaking. I am honored to have known him." Landon included a shot of his young cast behind the scenes. One of Morgan's co-stars on the film, Logan Miller, shared a tribute to Instagram. "The world has lost a great human," he began. 
Describing the late actor as "my dear friend," Miller gushed, "Joey was kind, giving, hilarious, extremely talented and full of love and life. We had nothing but fun together. Didn't matter where we were in the world we would always catch-up and keep each other company through the formative years of us breaking into our industry." Morgan's "Flower" co-star Zoey Deutch left a heart emoji on Miller's post. She shared her own Instagram tribute too, writing, "Rest in peace [Joey] ... a deeply kind, talented, special person. [We] love you" alongside a shot of the duo chilling out on set together. Evidently, Morgan made an indelible mark on the entertainment industry.