Is Chicago Med Actually Accurate At All?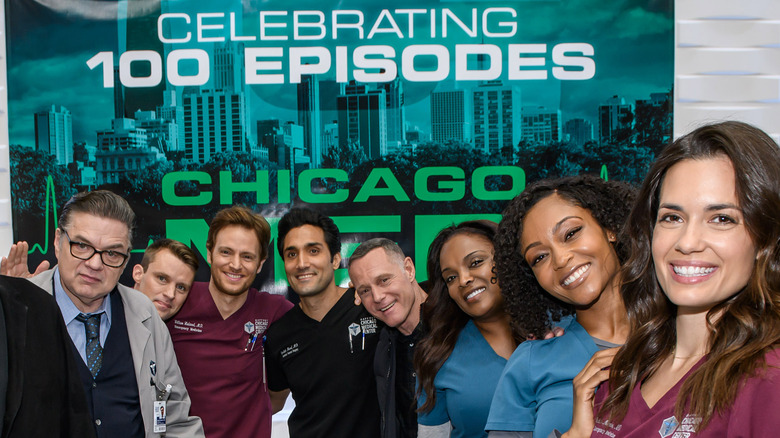 Timothy Hiatt/Getty Images
Network television has medical dramas galore, but some may be more accurate in their medical vernacular and practices than others. One Chicago's very own medical drama, "Chicago Med," has been on the air since 2015, and with more than a handful of seasons under its belt, fans are questioning how realistic the series is. This is a natural inquiry, especially as series can stray from their formulas and practices as they go on. But is this the case for "Chicago Med"?
The Dick Wolf-created medical drama is an interesting case. They've had a cameo from a real neurosurgeon on "Chicago Med," but naturally all of the surgeons and medical staff on the show are played by actors, not trained medical professionals. Such is the case for fan-favorite Dr. Cooper, for example, but what fans really want to see on "Chicago Med" may be something more real and serious.
When it comes to accuracy on medical dramas, it's not hard to surpass some of television's biggest names. According to CheatSheet, "Grey's Anatomy" is a particularly rough offender and doesn't represent medical practices accurately whatsoever. "Private Practice," a "Grey's" spinoff, is just as offensive, per TV Insider.
Is Chicago Med more realistic than Grey's Anatomy?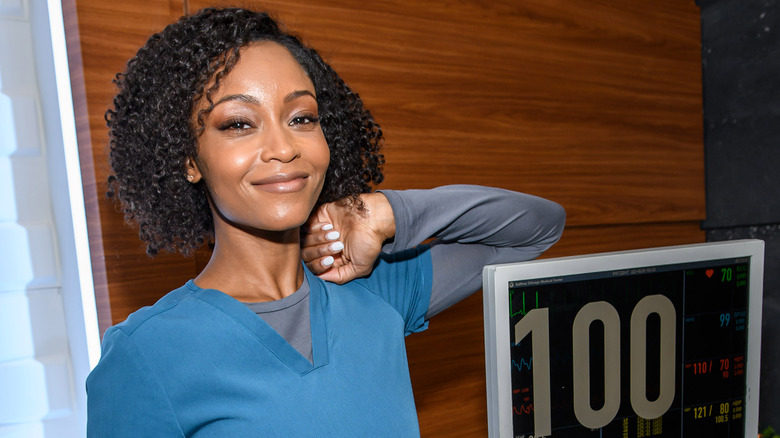 Timothy Hiatt/Getty Images
While "Grey's Anatomy" represents real medical practices rather poorly, is "Chicago Med" any better? The bar is low, but Dick Wolf's take on the genre actually proves more medically and professionally accurate than Shonda Rhimes' long-running television staple. In fact, TV Insider gave "Chicago Med" a score of 8/10 for its accuracy whereas "Grey's Anatomy" only received a score of 3/10. For comparison, "Private Practice" also received a score of 3/10.
However, this doesn't mean that "Chicago Med" is without error. According to CheatSheet, the drama falls into certain pitfalls such as employing incorrect alarms and some wrong medical terms. For example, a respiratory therapist wrote on Reddit that one episode, in particular, rubbed them the wrong way. "Dr. Choi was discussing poor 'oxygenation' to the wife of a dying COVID patient," the therapist wrote. "He states that they even added nitrous oxide instead of nitric oxide. These are not the same gases at all, nor are they used interchangeably. They also use alarms for a machine they aren't even using. I thought these shows used advisers."
The Reddit user is right. According to TV Insider, "Chicago Med" does utilize a medical advisor, and his name is Andrew Dennis. Moreover, Dennis has said that the series' medical practices are about 85% accurate to real world practices.
Any medical series is going to encounter snags like this, especially during the COVID-19 pandemic when some terms are new and production staffs are working under strained, potentially dangerous conditions. Still, "Chicago Med" writers can rest assured knowing that their series encapsulates the field better than most other medical shows.