How Adele Just Changed The Way We Listen To Music On Spotify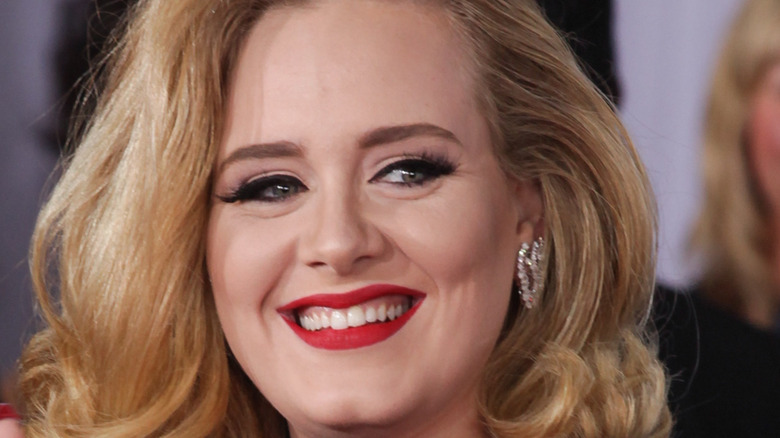 DFree/Shutterstock
When most musical artists create new albums, they often do it with a story in mind, laying each track down in order so that the songs tell a complete tale or take the listener through a complete journey. When people still listened to music on record players, cassette tapes, or even compact discs, they could skip ahead to the song they wanted to hear most, but in general, the songs played in the order that the artist intended.
That is, until streaming platforms and devices turned music digital and the way we listened to music changed. Superstar musical artist Adele decided she wanted her fans to go back to the old-fashioned way of listening to music now that her long-awaited new album titled "30" has dropped. "30" was released on November 19 to rave reviews. Billboard describes the singer's fourth studio album as both "uptempo" and "honest," unfolding in a deliberate way. That's what prompted Adele to make a request of Spotify, the music streaming giant.
Adele asked Spotify to modify a specific feature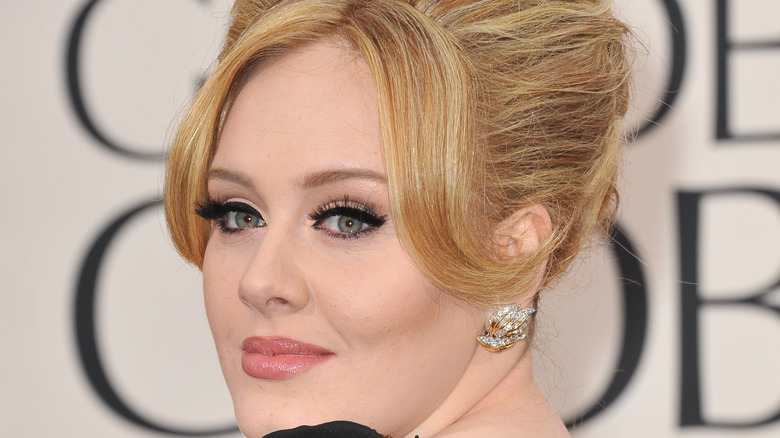 Featureflash Photo Agency/Shutterstock
The shuffle feature on Spotify and other digital music players can put the surprise into a playlist, but often take away from what an artist is trying to convey as part of the album's story. After all, with shuffle, you never know what the next song is going to be as the app shuffles music around, so to speak, presenting you with something new each time you hit play on an album or even one of your own personal playlists.
Adele is known for not being shy and made a request of Spotify to remove the shuffle feature so that "30" can play for listeners exactly how she intended it to. And Spotify decided to grant her request, or at least offer a compromise, according to Variety. Rather than remove the shuffle option altogether, Spotify instead removed the default option from it, meaning albums won't automatically play in shuffle mode. If listeners want shuffle, they have to choose it for themselves. The singer couldn't be more thrilled by Spotify's decision.
Spotify makes Adele's wish come true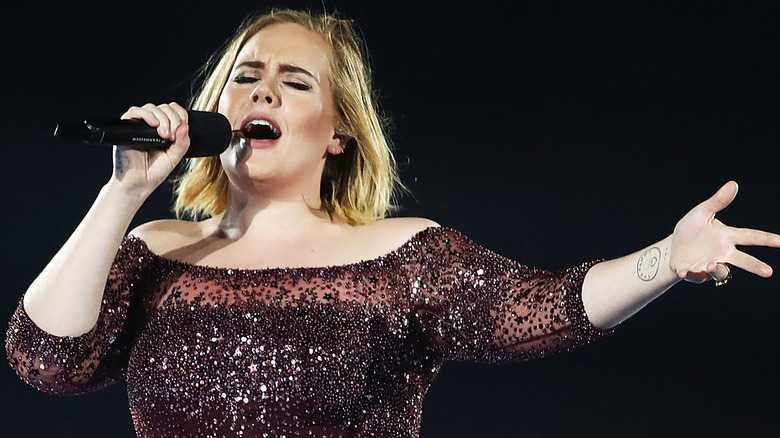 Cameron Spencer/Getty Images
When Adele asked Spotify to remove its shuffle option so that albums could be played the way artist intended when they created each track for a new release, Spotify took her request seriously and changed its default settings, changing the entire way albums are played on the service.
"As Adele mentioned, we are excited to share that we have begun rolling out a new Premium feature that has been long requested by both users and artists to make 'play' the default button on all albums," a Spotify spokesperson said in a statement. "For those users still wishing to shuffle an album, they can go to the Now Playing View and select the 'shuffle' toggle. As always, we will continue to iterate our products and features to create the best experiences for both artists and their fans" (via Variety).
As for Adele, she is absolutely thrilled with the decision and tweeted, "This was the only request I had in our ever changing industry! We don't create albums with so much care and thought into our track listing for no reason. Our art tells a story and our stories should be listened to as we intended. Thank you Spotify for listening."