Royal Fans Got A Welcomed Glimpse Of The Queen Going To This Happy Event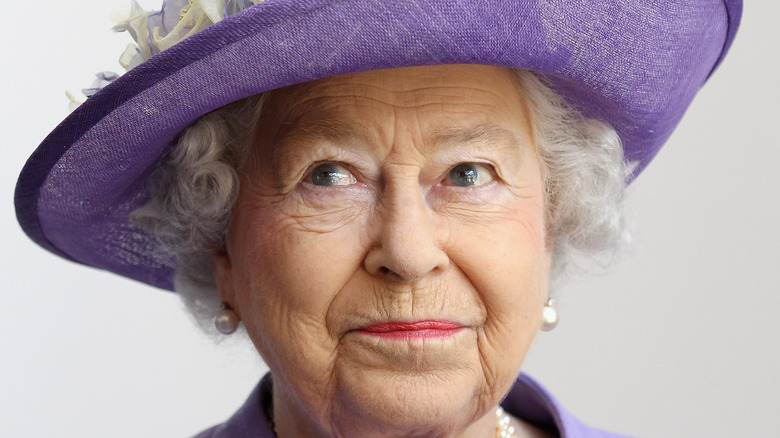 Chris Jackson/Getty Images
Royal fans are concerned that Queen Elizabeth II may not have long left, following reports of her being mysteriously ill and taking a significant break from official duties. The Independent confirms she will be resting at Windsor Castle until the end of the year, only carrying out "light" work in the meantime. 
She even missed the recent Remembrance Sunday service, an important annual event at the Cenotaph in London. Britain's longest-reigning ruler has reportedly sprained her back and canceled several planned appearances as a result, including her regular appearance at the General Synod on Nov. 23, 2021. It's the first time in more than 50 years she's missed it.
The queen will continue with virtual appearances, however. Her doctor recommended extensive rest following a hospital stint back in October. Her Majesty is typically busy this time of year, so it's quite unusual to see her bowing out of official duties across the board. 
Royal commentators confirmed that it's "unlikely" she'll be physically present for any major events for the rest of the year. The queen is also believed to be transitioning into a "new phase" in her lengthy reign, involving more virtual appointments rather than in-person ones. 
Thankfully, royalists can rest assured that she's still alive and well because the queen was recently spotted out in public.
The queen stepped out for a joyous family occasion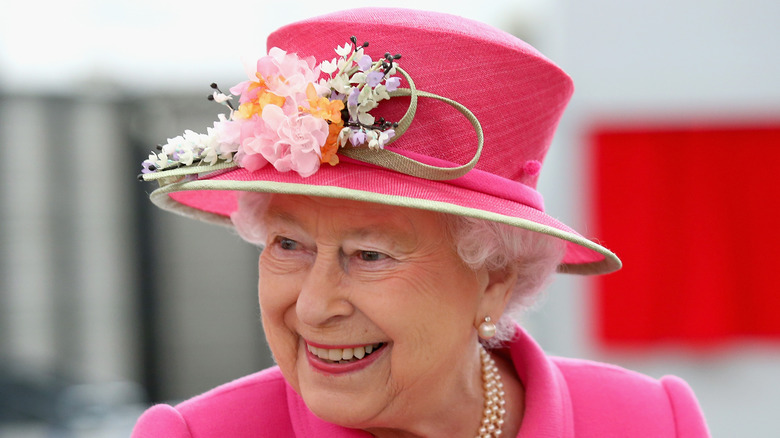 Chris Jackson/Getty Images
According to People, 95-year-old Queen Elizabeth attended an important family function on Nov. 21, 2021. She was spotted at the joint christening of August, the 9-month-old son of Princess Eugenie and husband Jack Brooksbank, and Lucas, the 8-month-old son of Zara and Mike Tindall. 
The private service took place at the Royal Chapel of All Saints in Windsor and was attended solely by family and close friends, including Eugenie's parents, Prince Andrew and Sarah Ferguson, as well as Zara's mother, Princess Anne, per The Sun. Prince William and Kate Middleton were also in attendance for the joint baptism.
Royal fans are surely relieved to see the queen out and about again, with speculation rife that her health is worse than the public has been told. The joint christening took place the day after what would've been Queen Elizabeth's 74th wedding anniversary with husband Prince Philip, who passed away earlier this year. 
Both August and Lucas boast "Philip" as their middle names, in honor of the beloved patriarch. The boys arrived just a month apart, with August welcomed in February and Lucas following in March. They're the ninth and tenth great-grandchildren of Her Majesty, respectively.