Scheana Shay Shares The Meaning Behind Her Daughter's Name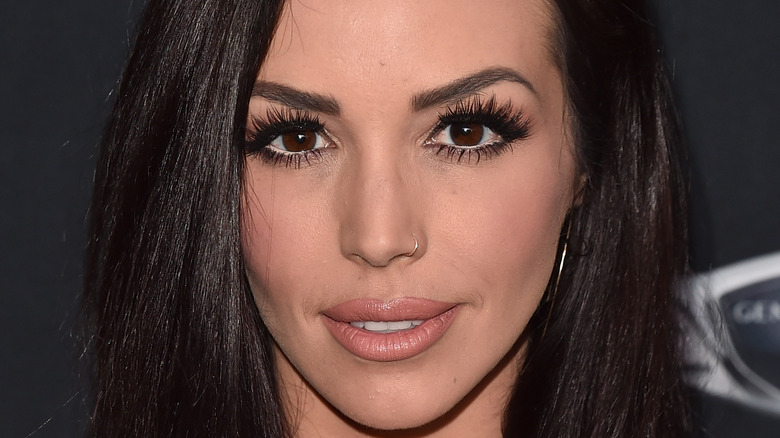 Alberto E. Rodriguez/Getty Images
The fact that Scheana Shay was introduced to the public as the "homewrecker" that destroyed Brandi Glanville and Eddie Cibrian's marriage through a cameo in Season 3 of "The Real Housewives of Beverly Hills" kind of gives you an idea of how chaotic her time in the limelight has been so far (via HuffPost). 
The self-proclaimed pop star went on to see huge success on "Vanderpump Rules" due to her endless charade of relationship dramas. From her tumultuous divorce from longtime partner and husband Mike Shay, to her rumored relationship with John Mayer, sprinkled with countless infatuations that quickly turned messy, Shay certainly doesn't shy away from the drama (via Us Magazine). Always wearing her heart on her sleeve and bearing all, the public either loves her or loves to hate her. Watching her struggle to date only a couple of seasons back, no one could have predicted her life ending up where it is now — loved up and with baby.
While the world has only recently gotten to witness the couple's relationship as Season 9 of "Vanderpump Rules" airs, Shay and Brock Davies have actually been together since September 2019 (via Screen Rant). While things were kept on the down-low for a while, only two months after celebrating their one-year anniversary, the couple announced that they were expecting.
Scheana and Brock's baby name has a special meaning
On April 26th, 2021, Scheana Shay and Brock Davies welcomed their first daughter, Summer Moon Honey Davies (via People). While fans loved the unique magical-sounding name, many were curious about the story behind it. Luckily for fans, Shay later revealed the special meaning behind her daughter's names on the "Dear Reality, You're Effed" podcast. 
Shay explained how Honey is actually her fiancé's mother's maiden name. The couple was considering making Honey their daughter's last name and later decided to have it as a second middle name.
When it comes to Moon, Shay explained, "She was born on a pink super full moon. And the whole time I was pregnant, every time there was a full moon I would put my crystals out. Charge them. And just the ones that promoted fertility. I would always say a prayer under the full moon. And that was like something that resonated with me a lot during my pregnancy, to just have a healthy pregnancy."
As for Summer, the story behind it is much simpler. Shay and Davies just both had their own reasons for loving the name. Shay actually admits that it's simply due to her love for Rachel Bilson's character Summer on "The OC." In Davies' case, his previous daughter is named Winter and so it made sense for his second daughter to have a matching opposite name.