Kirsten Storms Reveals What It's Like To Work With Finola Hughes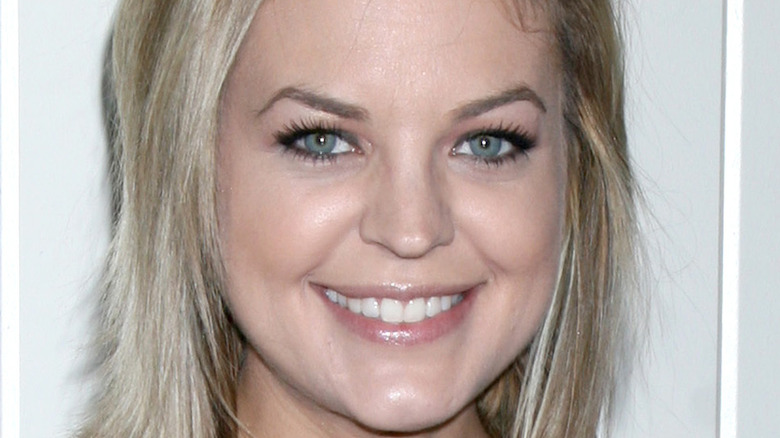 Kathy Hutchins/Shutterstock
On "General Hospital," Maxie Jones and Anna Devane, played by Kirsten Storms and Finola Hughes, respectively, are as close as an older woman and a younger woman could be without actually being mother and daughter. In fact, superspy Anna is flighty Maxie's godmother on the ABC soap, having been there for her more than her own mother, Felicia Scorpio (Kristina Wagner) through the years.
Sadly, the characters had a falling out earlier this year when Maxie learned that Anna never told her the man she was going to marry, Peter August (Wes Ramsey), was really the evil criminal many had warned her he was (per She Knows Soaps). Maxie stopped her wedding short and then upended everything about her life when she gave birth to Peter's baby — only to hand her over to Brook Lynn Quartermaine (Amanda Setton) to hide her from the dastardly Peter, according to Soap Hub. We love an over-the-top soap storyline!
Things got even more dramatic when Anna's guilt got the best of her, and she did everything she could to find the baby Maxie claimed was kidnapped. Per Soap Hub, Anna followed leads from Port Charles to New York City, while Maxie continued to lie to her about where her baby really was. Whew! 
Thankfully, in real life, there are no such secrets and animosity between Storms and Hughes.
Kirsten Storms gets intimidated by Finola Hughes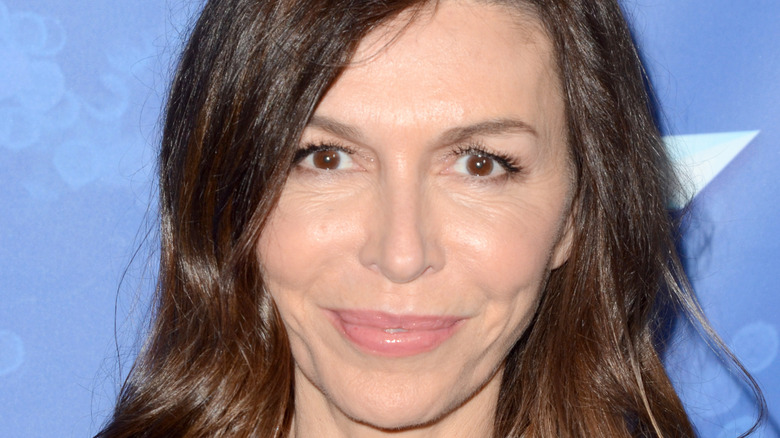 Kathy Hutchins/Shutterstock
According to her IMDb profile, Kirsten Storms has been playing Maxie Jones since 2005 after coming off a successful stint on "Days of Our Lives" as the original adult Belle Black. And per her IMDb, Finola Hughes has been bringing Anna Devane to life off and on since 1985, so the two women have been working together for quite a long time.
When Storms celebrated 15 years on "General Hospital," she reflected on her decade-and-a-half on the soap, as well as many of the actors she's shared scenes with through the years. She particularly expressed her awe with the Daytime Emmy-winning Hughes, who won the award in 1991 (and has been nominated nearly 10 times).
"Oh, my God, I feel like such a terrible actor when I work with her! Finola makes it look effortless," Storms told Soap Opera Digest. "The scenes I've had with Finola where I've had to be emotional, that's the easiest I felt it's been to cry 'cause you feel so in touch with what you're talking about because of what she brings. No one could ever play Anna besides Finola. I can't even describe it. Amazing!"