Why You Might Want To Skip The Post Office When Shipping Holiday Gifts This Year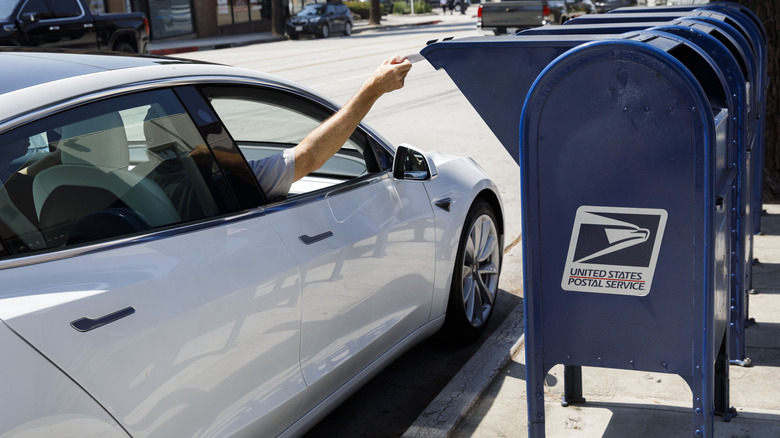 Bloomberg/Getty Images
With the Christmas season just around the corner, the United States Postal Service says it's time to think about getting packages prepped and ready to send, if you want packages to get to their destinations on time, that is. The USPS has set deadlines of December 15 for USPS Retail Ground Service; December 17 for First-Class Mail Service; December 18 for Priority Mail Service; and December 23 Priority Mail Express Service. USPS communications specialist Naddia Dhalai has already warned that "If you're ready and you have your gift or present ready to go, ship it now. It's safe. We'll take it, so it's safer just to get it in early" (via ABC News). 
But the agency's "new service standards" which were implemented in October could well mean that those dates are just a moving target, because first class mail is already 30% slower than it was during about the same period last year. And if that weren't enough, shipping charges for domestic commercial and retail packages went up on October 3 and are expected to stay at these same levels until December 26 (via NPR). 
The changes, which were announced by Louis DeJoy, were meant to stop what he called a "death spiral" for the USPS, which he said needed financial stability (via NPR).
Important items like medicine and Social Security checks have been arriving late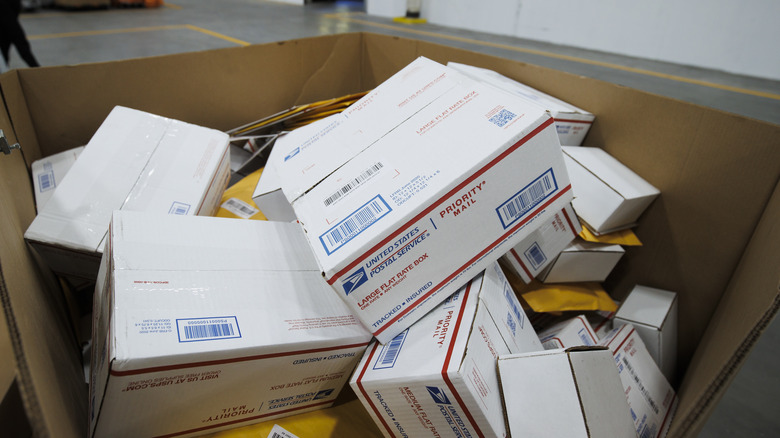 Brett Carlsen/Getty Images
But these tweaks had consequences, and they appear to have triggered a host of late-mail-related problems, including late arrivals for vital items like prescriptions and Social Security checks. As California Rep Katie Porter pointed out on social media: "The audit found that by the spring of 2020, mail delivery was right around 92%. That is about 92% of the mail got there, within the standard of 'on time.' That dropped to 80 percent by the fall of 2020, and by January of 2021 was hovering at about 61 percent" (via Twitter). 
Change could be coming, since the White House has said it would nominate two new members to the Board of Governors that oversees the USPS. As White House Press Secretary Jen Psaki put it, "We are, of course, deeply troubled, continue to be deeply troubled — as many Americans are — by the earlier reporting on Postmaster General DeJoy's potential financial conflicts of interest and take serious issues with the job he's doing running the Postal Service. It's up to the board to make a determination about leadership, but we have continued concerns about the postmaster general's leadership" (via Yahoo).
But that's not going to happen soon enough to make sure packages get to where Santa wants them on time. DeJoy, however disagrees. In a press release earlier this month, Dejoy assured, "Regarding the peak season—I want to begin with three words—We are Ready!" 
To be on the safe side, it's probably just good practice to send holiday gifts as early as you can.