Did Kate Middleton Really Ask Her Friends To Do This Before Her Royal Wedding?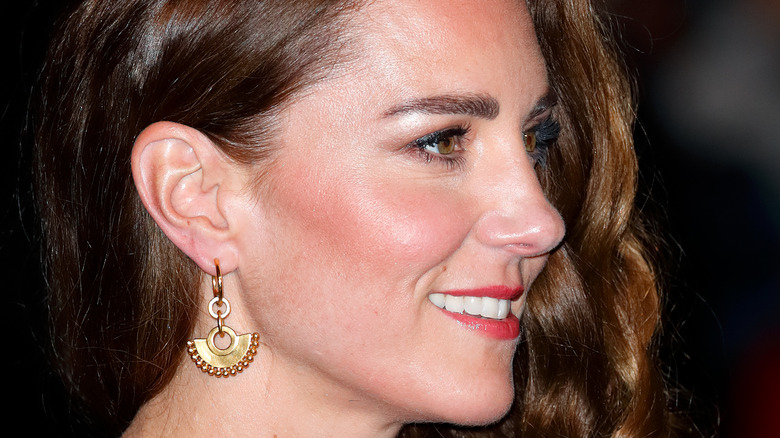 Max Mumby/indigo/Getty Images
Kate Middleton's life changed drastically when she became a part of the royal family. She went from an everyday girl next door type to the future queen when she married Prince William and became the Duchess of Cambridge. While the duchess is often simply known as Kate or Duchess Kate, there was a time when William had hoped his wife would be addressed as "Princess Catherine," per The Telegraph. The outlet reports that William requested that Kate be addressed as "Princess Catherine" upon their marriage. However, royal protocol prevented that from happening.
Express notes that because Kate wasn't born into the royal family that she couldn't be given the title of "Princess Catherine." In addition, if William and Kate would have denied their Duke and Duchess of Cambridge titlesm then Kate would have been addressed as "Princess William" instead.
"Kate is a commoner and could not be known as 'Princess Catherine,'" royal historian Kenneth Rose told The Telegraph. "However, it is up to the queen what title she gives her, and there have been one or two exceptions. When Prince Henry, the Duke of Gloucester, died, the queen gave the Duchess of Gloucester the title Princess Alice. This was, though, to reward her for years of loyal service."
However, it seems that Kate was preparing for a name change even before her royal engagement to William.
Kate previously asked her friends to address her as Catherine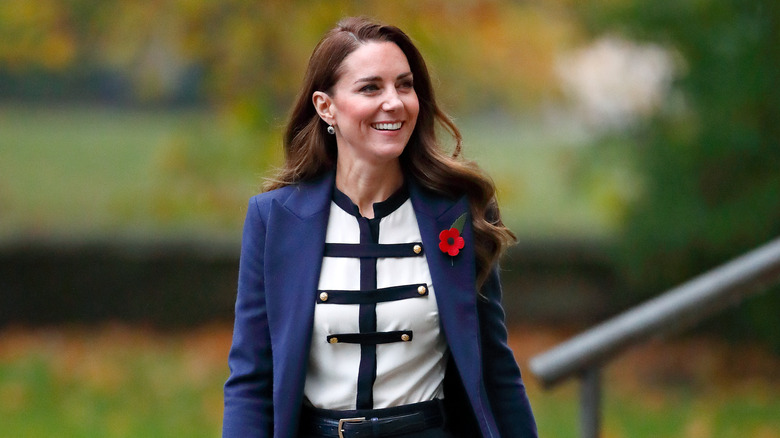 Max Mumby/indigo/Getty Images
Marie Claire reports that a resurfaced report reveals that Kate Middleton had decided to go by her full name even before her engagement to Prince William. The Duchess of Cambridge was said to have emailed her close friends and asked them to address her as Catherine instead of Kate two years before she and William became engaged. "It looks like she's taking it very seriously indeed too. I hear that in the past few weeks the former accessories buyer has quietly informed friends that she would like to drop the informal 'Kate' and in future wishes to be known by her full name: 'Catherine,'" the article read.
Following the report, royal expert Daniela Elser revealed that recipients of Kate's email were "a little taken aback" by her request, even though her message was made in a "gentle" and "very jokey" tone. "Everyone knows it's about to happen with Kate and William, but we were a little surprised about the request to call her Catherine. There is a distinct feeling she has started to become very aware of her position," one of Kate's friends said at the time (via Express).
Kate and William got engaged two years later in 2010, and walked down the aisle the following year in a lavish ceremony at Westminster Abbey, which was watched by millions all over the globe. Ten years later, she is still widely referred to as Kate.