Inside Bill Gates' Relationship With Daughter Jennifer Gates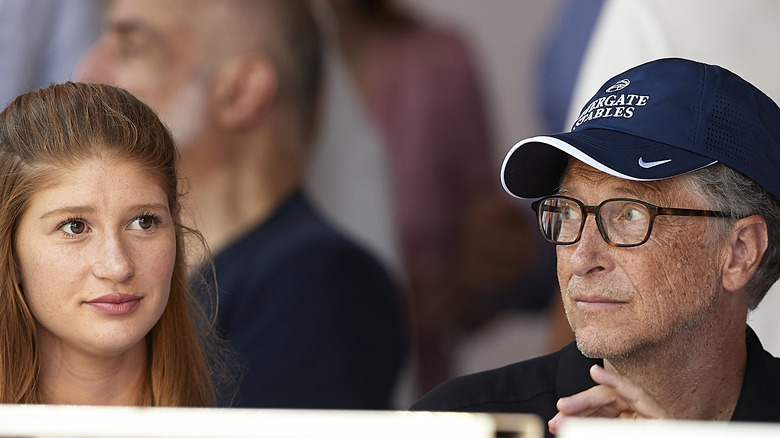 Fotopress/Getty Images
Jennifer Gates, eldest daughter to the man behind Microsoft, has had a year of big changes in family ties with her recent marriage to equestrian Nayel Nassar, as well as the announcement of Bill and Melinda Gates' decision to divorce. Navigating these huge lifestyle changes can be difficult on their own, but close, defining family relationships can make or break morale. This brings into question how close Jennifer is with her parents and perhaps how these life events are affecting the overall family dynamic. 
Taking a look at Bill's relationship with his daughter reveals many insights into Jennifer's character, passions, and outlook on life, especially as she works her way through medical school and begins her next chapter, one she has been building up for years by following personal interests, meeting the love of her life, and preparing to find fitting ways to make significant contributions to the world (as per Entertainment Tonight). 
Jennifer was encouraged by her father as a child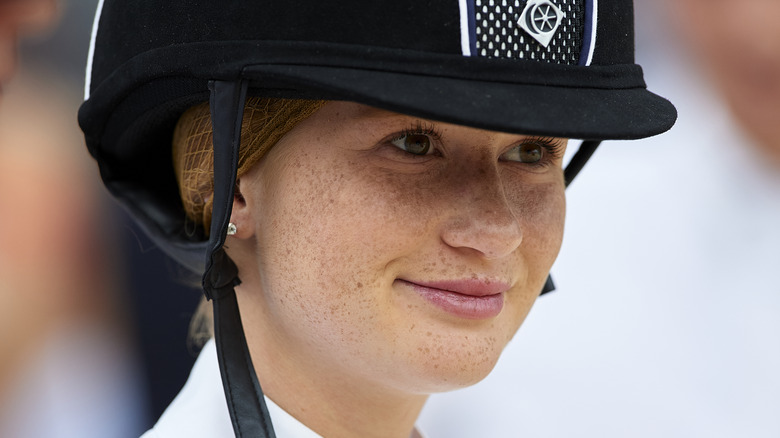 Fotopress/Getty Images
The title of being Bill Gates' daughter may seem to hold a weight of expectations and added pressures of making personal decisions. However, Jennifer Gates has set the record straight on how her parents created a space for her to pursue what she felt passionate for rather than follow a strict path.
In an interview with Sidelines, Jennifer said, "When I was younger, they told me to pursue whatever it was I was interested in, whether it was math or science or reading or writing." She went on to explain Bill and Melinda Gates' parenting and how it opened her world perspective. "As a young kid, they always talked to me like I was an adult and weren't willing to shy around difficult conversations," she said. 
Jennifer has always admired her parents' dedication to continue learning and has always strived to follow in their example to make the world a better place.
What is Jennifer and Bill's relationship like today?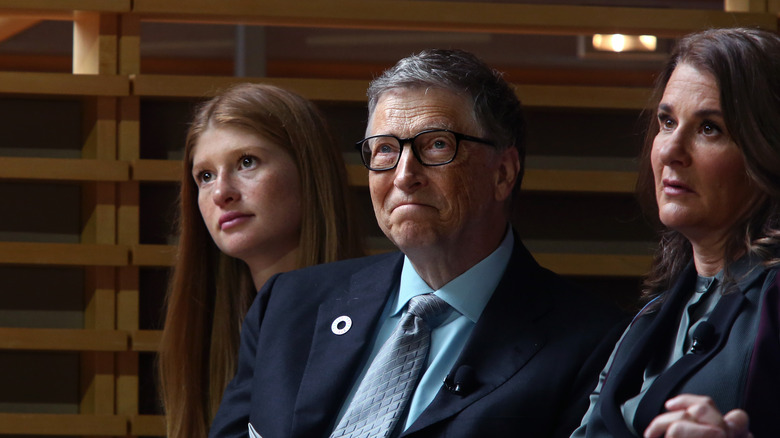 Yana Paskova/Getty Images
Through Instagram posts of wedding bliss and family time, Jennifer Gates shared a look into the current state of her relationship with her father. Celebrating his 66th birthday, Jennifer posted a candid shot of herself with Bill Gates at her wedding. "Grateful to learn from your example of endless curiosity, constant exploration and desire to help humanity. Excited to hear about what you learn in this next turn around the sun," she wrote in the caption.
Despite the intense focus Bill and Melinda Gates have been under with the announcement of their split, the family seems to be working together through the change in a calm, graceful manner. Jennifer admitted that the news was difficult and took to her Instagram Stories to share her feelings on the matter. "By now many of you have heard the news that my parents are separating. It's been a challenging stretch of time for our whole family," she wrote at the time, as per People. "I'm still learning how to best support my own process and emotions as well as family members at this time, and am grateful for the space to do so. I won't personally comment further on anything around the separation, but please know that your kind words and support mean the world to me."
Bill and Melinda were both present and in joyous spirits for Jennifer and Nayel Nassar's wedding, pointing to a positive atmosphere for this family to evolve into its next moments.