Kirsten Storms Shares What It's Like To Work With Wes Ramsey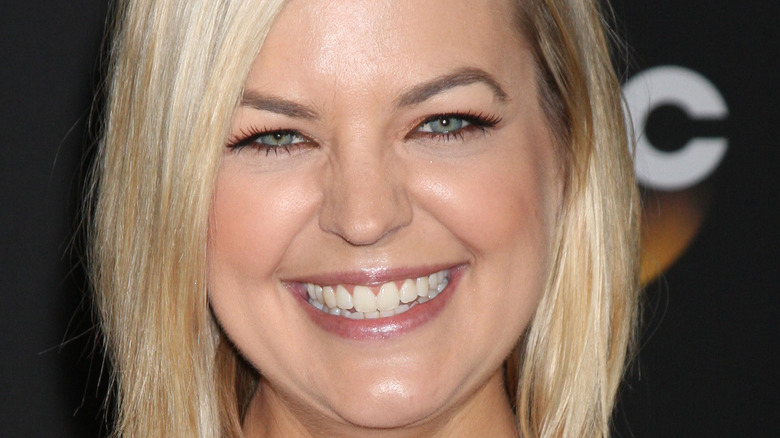 Kathy Hutchins/Shutterstock
On "General Hospital," Maxie Jones has done everything possible to keep the evil and dastardly Peter August away from her baby. Friends and family warned her not to get involved with Peter, but she didn't listen and nearly married him in March of 2021 while pregnant with his child (via She Knows Soaps). After baby Louise was born, Maxie claimed she was kidnapped, but handed the infant over to her friend, Brook Lynn Quartermaine (Amanda Setton) to claim the baby as her own (via Soap Hub). Ever since then, Maxie has been telling lie after lie to keep her secret under wraps, while Peter has been traveling the globe as a cartoon villain who cannot seem to be killed no matter how many times he is shot, jumps off cliffs, or has acid thrown at him, among other things.
Maxie was shocked when Peter actually got a hold of a phone after the authorities caught up with him on November 22 and called her (via Soap Hub). This made Maxie more determined than ever to keep Louise with Brook Lynn, but it doesn't take away from the fact that in real life, Kirsten Storms, who plays Maxie, finds Wes Ramsey, who plays Peter, to be one of her favorite people to work with.
Kirsten Storms couldn't ask for a better scene partner in Wes Ramsey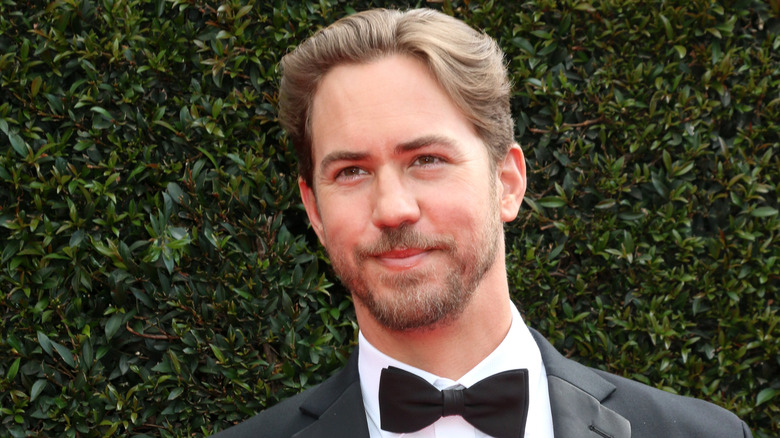 Kathy Hutchins/Shutterstock
When Kirsten Storms celebrated 15 years as Maxie Jones in 2020, she looked back at her time on the show bringing this larger-than-life character into living rooms each day and the performers she's had the privilege of working with through the years. She had nothing but rave reviews for Wes Ramsey, the actor who brings Peter to life.
"Outside of Emme, Wes is the best scene partner I've ever had. He's a classically trained actor and I feel like I'm in the presence of somebody who really knows what they're doing," Storms told Soap Opera Digest. "I'm very free-spirited when I'm up on set. He and I balance each other out really well."
At the time of the interview, Maxie and Peter were having an idyllic time in their romance, which Storms absolutely loved. She also enjoyed how the relationship had a slow build before "General Hospital" ultimately decided to make him an irredeemable villain who is obsessed with and determined to torture Maxie for as long as he can.
"I loved the way they sort of built their relationship up," Storms said. "We haven't had much to do since we got together. It's been me not noticing that he's got his hand in something bad. I know for some fans it was difficult to wrap their minds around because he's Nathan's brother, but I thought the building of their love for each other was very sweet."