TV Shows You Forgot Alison Sweeney Appeared In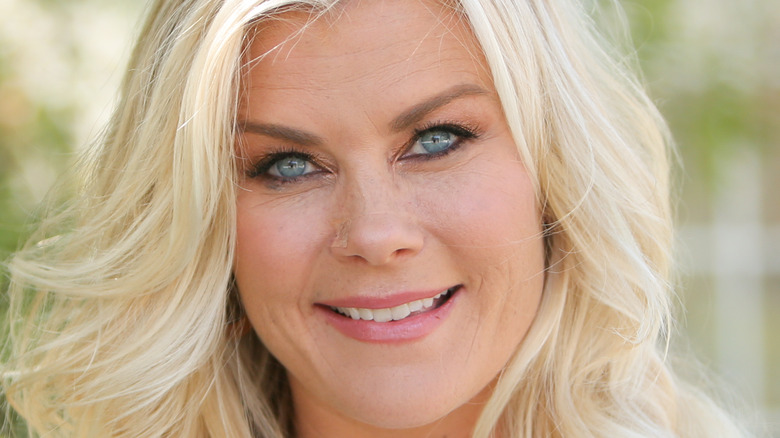 Paul Archuleta/Getty Images
Alison Sweeney won over hearts and became a household name when she was cast as Sami Brady on the long-running NBC soap opera "Days of Our Lives." The actress told Entertainment Weekly earlier this year that she enjoyed playing the character for over 20 years. "That's one of the things that's always been so clever about Sami. She wasn't the vixen. She was just so desperate to make everything turn okay and then it would all go so horribly awry," Sweeney admitted.
The actress has been working in the entertainment industry since she was a child and has a career spanning over 37 years. However, she says she feels like a regular mother and wife when it comes down to it. "I'm a working mom and I'm married to a cop. I feel like a lot of other moms out there," she stated. "I try not to get caught up in the whole Hollywood-ness of it all."
While Sweeney is best known for her soap opera acting, she's actually landed roles on many different TV shows.
Alison Sweeney appeared on popular shows like Webster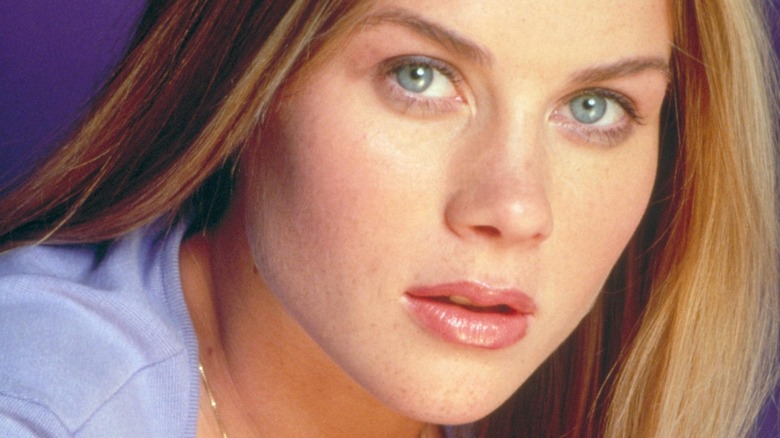 Getty Images/Getty Images
Entertainment Weekly reports that Alison Sweeney got her start in a Christmas commercial for Kodak when she was just a child and went on to grow up in front of the camera (via Fox News). Her acting career quickly began to branch out and in 1985 she appeared in a somber episode of the hit series "Webster," where her young character was the victim of abuse. 
"I remember my mother having to explain it to me and how serious the subject was," Sweeney said. "It was the first time a sitcom had ever addressed the real social issue of child abuse. My character was being molested by her teacher and Webster realizes that something's not right and goes to tell his mom and dad. They brought in a counselor to talk to my character and help her understand that it isn't her fault and that she didn't do anything wrong. It was really powerful," she added.
That same year, she was also cast on an episode of "St. Elsewhere" during a Christmas episode, which featured her as a child at the hospital when a man dressed as Santa Claus comes in. "I remember my mother telling me that it's not really Santa Claus, that Santa Claus lets other people dress up as him to prepare for Christmas. I mean, she had a whole story mapped out for me," Sweeney recalled.
If you or someone you know may be the victim of child abuse, please contact the Childhelp National Child Abuse Hotline at 1-800-4-A-Child (1-800-422-4453) or contact their live chat services.
Sweeney previously hosted The Biggest Loser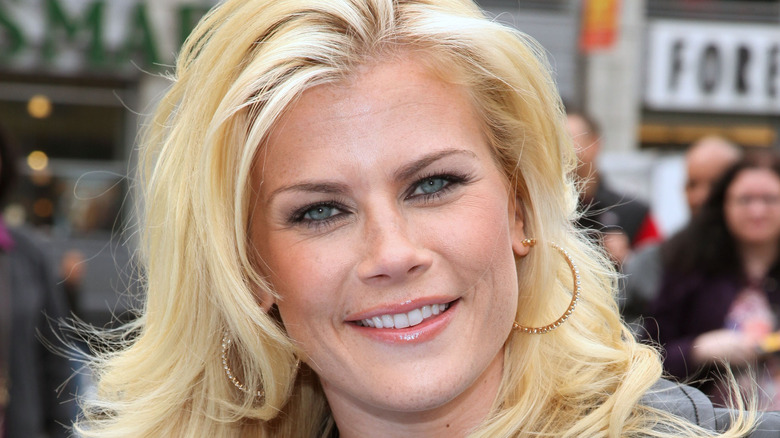 Will Ragozzino/Getty Images
A few years after her appearances on "Webster" and "St. Elsewhere," Alison Sweeney guest-starred on an episode of "Tales From The Darkside" for a spooky role (via Entertainment Weekly). "My character had a nasty habit of going into a trance and saying goodbye to people. Then they would die," the actress revealed. "It airs like almost once a year. People always Tweet or Instagram me when they catch the episode. That show still has another life. It's kind of funny," she added.
After landing the role of Sami Brady on "Days of Our Lives" in the late 80s, Sweeney focused on her soap opera career. However, in 2001, she made a cameo on an episode of "Friends" to play a soap opera actress in a storyline with fan-favorite character Joey (Matt LeBlanc). The following year, Sweeney tried her hand at reality TV when she appeared on an episode of celebrity "Fear Factor" where she laid in a bed of cockroaches and even ate worms.
As Entertainment Weekly reports, in 2006, Sweeney was tapped to host "The Biggest Loser" while still working at "DOOL." Sweeney admits that she made some real connections with many of the contestants and that she's still friends with some of them today. Most recently, the actress has been seen in Hallmark original movies, and fans can't wait to see where her career takes her next.