Jazz Jennings Opens Up About Her Weight Loss Journey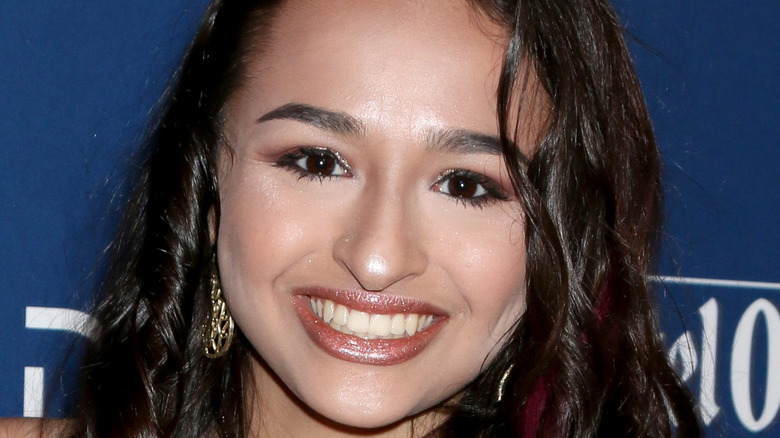 Kathy Hutchins/Shutterstock
Trigger warning: the following article details experiences with eating disorders. 
Jazz Jennings has spent most of her life growing up in front of television cameras. Starring in her own reality show, TLC's "I Am Jazz," she let people from all over the world into her home as she navigated growing up while transgender. It hasn't been easy for the reality star and advocate to share such vulnerable life moments in front of the camera (via Us Weekly).
"I am a girl," she told the camera. "I'm also transgender, and I don't know what I'm going to face in the future." Adding that those who view her show need to understand the scrutiny she is constantly under as a young transgender person, Jennings said, "I want people to understand, the hate is real."
Not only did Jennings face commentary surrounding her gender identity, but she also became the center of fat-shaming after she gained 100 pounds and shared she had an eating disorder (via Page Six). Now, however, she is opening up about her weight loss journey.
If you are struggling with an eating disorder, or know someone who is, help is available. Visit the National Eating Disorders Association website or contact NEDA's Live Helpline at 1-800-931-2237. You can also receive 24/7 Crisis Support via text (send NEDA to 741-741).
Jazz Jennings struggles with an eating disorder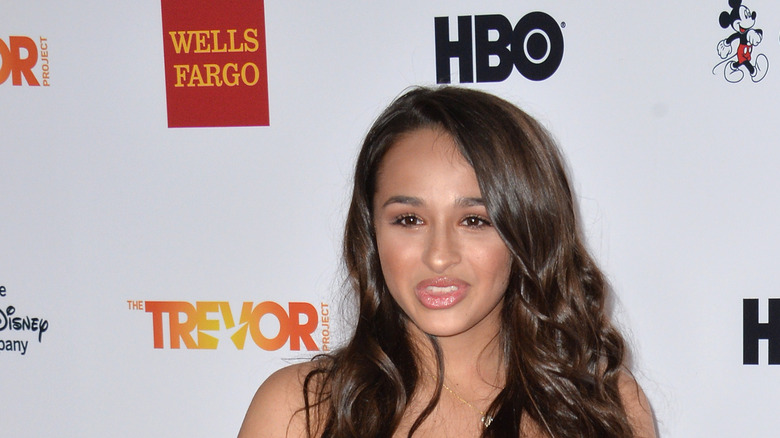 Jaguar PS/Shutterstock
Jazz Jennings recently opened up about her weight loss journey. The 21-year-old transgender activist shared, "Having all this extra weight, I can't do so many things with my body that I used to be able to do," (via CNN). Jennings also took to Instagram to share her journey, admitting to her struggle with binge-eating disorder specifically and revealing, "I'm not only addicted to food, but I eat it in large quantities." 
"My binging, along with an increased appetite I experience from some of the meds I'm on, has caused me to gain almost 100 lbs. in a little less than 2 years," Jennings wrote in her accompanying caption on Instagram. "I'm posting this photo because it's time for me to address my weight gain and hold myself accountable." She went on to say that she was ready to "take the initiative" and implement the changes needed in her life to focus on her "health and body." "I have a fabulous team supporting me, both professionals and family/friends, but at the end of the day, I have to be the one committed toward bettering myself," she wrote. "I know I have the power in me to lose the weight, and I intend on sharing my progress with all of you."
Jennings' journey to lose weight will be a major storyline in the upcoming season of "I Am Jazz," premiering on November 30, 2021 on TLC (per Today).