The Truth About The Eric Trump Foundation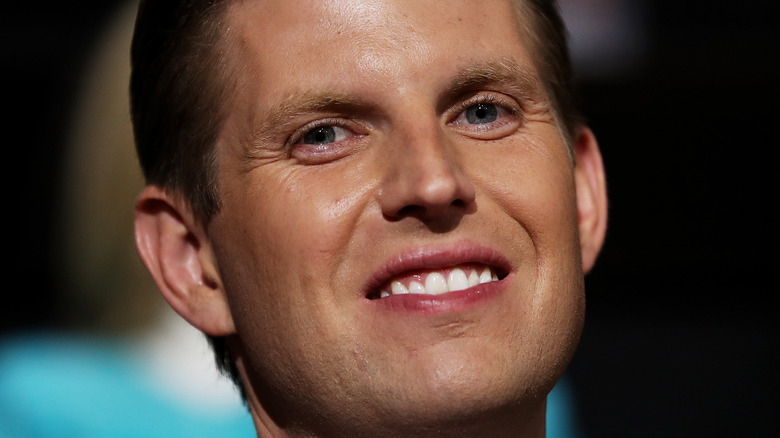 Joe Raedle/Getty Images
The world has heard all about the Donald J. Trump Foundation, which found itself under investigation by the New York State attorney general while he was president. According to The New York Times, New York Attorney General Letitia James eventually filed a lawsuit against the foundation accusing it of misappropriating funds and alleging that it used donation money for both Donald Trump's presidential campaign, as well as his family business. In 2019, former President Donald Trump eventually settled out of court and paid $2 million to eight different charities as part of the settlement. The foundation was also later dissolved.
However, the former president wasn't the only Trump to ever have a charitable foundation that found itself in a bit of trouble. His son, Eric Trump, was only 23 years old in 2006 when he set up the Eric Trump Foundation as a charitable organization to help terminally ill children with cancer. Each year, the foundation would hold a golf invitational and raise money that Eric claimed was going to St. Jude Children's Research Hospital (via Biography). And while that was partially true, it didn't turn out to be the entire truth.
The Eric Trump Foundation raised some eyebrows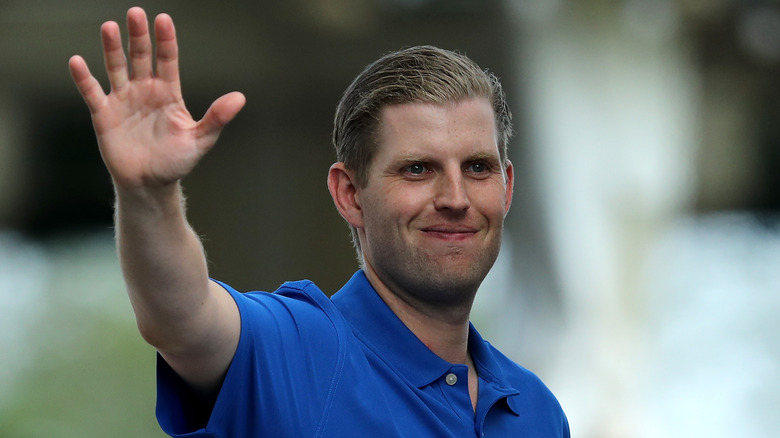 Elsa/Getty Images
A video Eric Trump posted to the Trump Organization website in 2014 touting how much his foundation had raised from its charitable golf tournament that year began to raise some eyebrows, according to Forbes.
"It's really kind of the pinnacle for the Eric Trump Foundation," he said in the clip, adding, "we just raised an inordinate amount of money, and it all obviously goes to the children of St. Jude."
Except, it turned out, the money didn't all go to St. Jude and hadn't all been going there for a while. Although the tournament did raise a whopping $1.8 million, only $1.2 million went to St. Jude. Meanwhile, $240,000 of that amount covered expenses and more than $200,000 went to other organizations with strong links to the Trump family, the majority of which didn't have programs that aimed to help children with cancer. 
While millions from the Eric Trump Foundation did make it to St. Jude Children's Hospital, records also showed that between 2011 and 2015 roughly half a million dollars went elsewhere, despite the foundation claiming that all the money went to St. Jude (via Forbes).
The Eric Trump Foundation eventually dissolved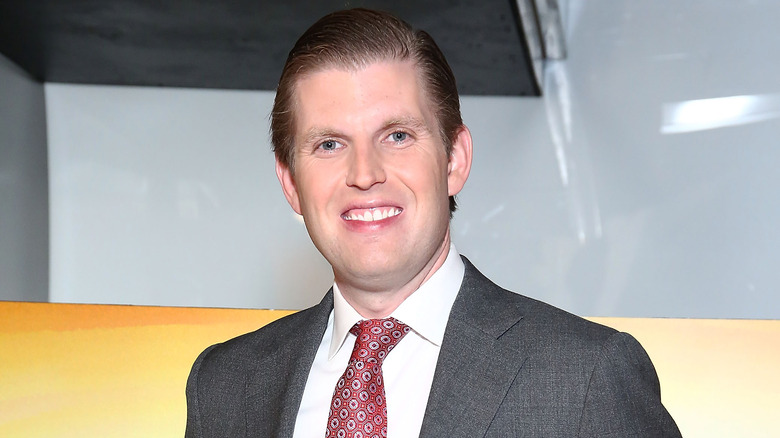 Astrid Stawiarz/Getty Images
After the allegations against the Eric Trump Foundation were made, the foundation did offer an explanation. However, according to Politico, it apparently wasn't enough for the New York attorney general at the time, Eric Schneiderman, who opened an investigation based on the information Forbes published in 2017.
"Relevant donors whose money was given to causes other than St. Jude were made aware the funds would be donated elsewhere," a spokesperson told Forbes at the time. "All donations made via the website were given to St. Jude," they added. 
However, by then, Eric had already suspended his charitable organization's operations. At first, Eric claimed he was pulling back from his involvement with the foundation. "Effective December 31, 2016, I have decided to cease all direct fundraising efforts of my foundation. While I resigned with a heavy heart, it was a voluntary decision to enact these measures during the tenure of my father's presidency in order to avoid the appearance or assertion of any impropriety and/or a conflict of interest," he said in a statement (via Biography). 
Then, a few days later in December 2016, Eric suddenly announced that the foundation would stop fundraising altogether, The Washington Post reported.