The Real Story Behind Iman Shumpert's Unique Tattoo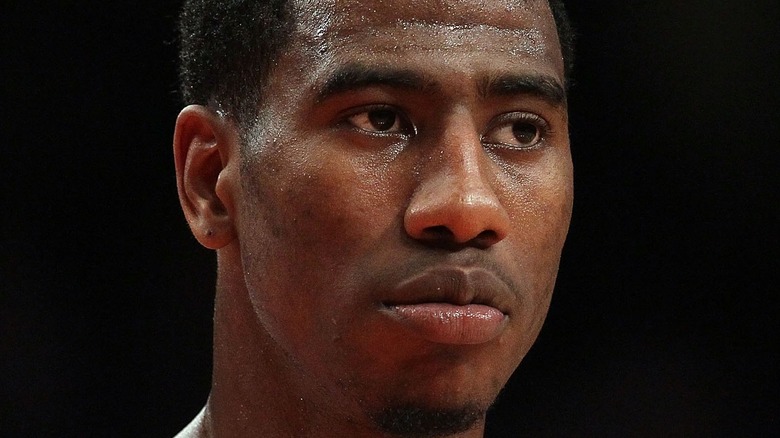 Jim Mcisaac/Getty Images
Like many NBA players, Iman Shumpert is covered in tattoos. Just like his basketball inspiration Kobe Bryant, he has added a lot of art to his body throughout the years. However, there are some pieces that are more meaningful than others, and many of his pieces reflect on family members past and present. 
In conversation with GQ Sports in 2020, Shumpert broke down the meaning behind his 16 tattoos, revealing that several of them are related to his late aunt Carolyn, an important figure in his life that he's spoken about on many different occasions. Carolyn was a huge basketball fan and it's clear that Shumpert was heavily influenced by his aunt's love of the game. 
Shumpert has shown a lot of love for his aunt since her death in 2012. The basketball pro even performed a spoken word tribute to his aunt at New York City's The Village Underground, per Yahoo Sports. He was visibly choked up as he performed, and Shumpert's emotions were also clear when he opened up about the Shumpert family crest on his arm.
Shumpert's family crest tattoo has a deep meaning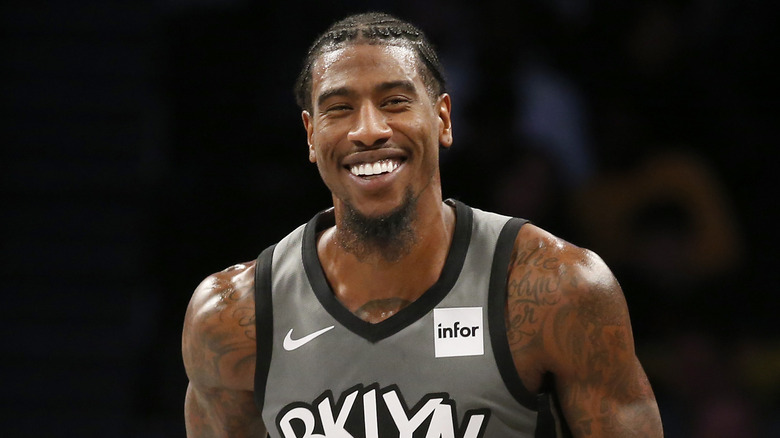 Jim Mcisaac/Getty Images
Iman Shumpert revealed that he decided to get the family crest tattoo after losing his aunt Carolyn to pancreatic cancer. "My auntie Carolyn was really proud to be a Shumpert and she used to make me wear it like a badge of honor," he shared in his interview with GQ Sports.
"Rest in peace to her, I lost her to pancreatic cancer, but she always made me feel proud of my last name. She spoke highly on names. She felt that names and presentations of a name meant a lot, so I held onto it so much that I ended up searching for the Shumpert family crest," he added. 
Shumpert did also admit that he isn't sure that the crest he had tattooed is the right one. He Googled the image and had it done, hoping for the best and focusing on the greater meaning of it instead.