Why Hyundai's New Spider-Man Commercial Has People Excited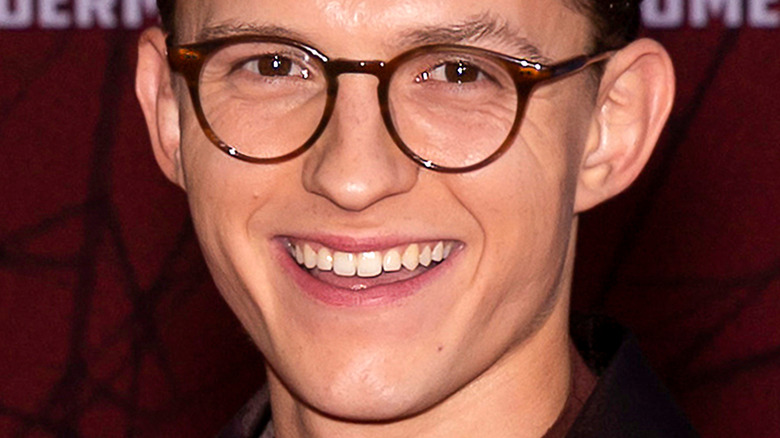 Ovidiu Hrubaru/Shutterstock
New Marvel Cinematic Universe films were once a sporadic treat, but the superhero giant now releases several films each year, and its latest is right around the corner. Marvel's "Eternals" was released in theaters around the world in early November, and its successor, "Spider-Man: No Way Home," is slated for a December 17 release (via IMDb).
Marketing is in full swing for Marvel's next blockbuster, including a commercial partnership with car company Hyundai. The November Hyundai commercial arrives at an interesting time, as most commercials on television at the moment are shifting toward holiday advertisements, including Old Navy's holiday commercial with Keke Palmer.
Rather than focusing on upcoming holidays like Thanksgiving or Christmas, Hyundai's commercial sees Tom Holland and Jacob Batalon's Peter Parker/Spider-Man and Ned Leeds, respectively, driving a Hyundai SUV. However, the reason many fans are excited about the ad is less about the car and more about the Marvel character.
Spider-Man hits the road in new Hyundai commercial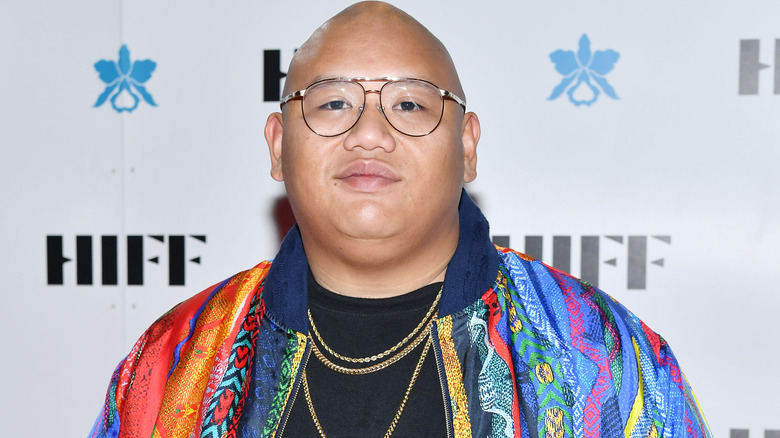 Amy Sussman/Getty Images
Spider-Man's history involves decades of captivating stories and shifting hands in the real world. But the untold truth of Marvel and Sony's partnership at present is surely that neither company wants to lose interest in a character as marketable, relatable, and beloved as Peter Parker. 
Portrayed by Tom Holland, the current Spider-Man has appeared in a handful of Marvel Cinematic Universe films by this point, and any news about the third film in his trilogy has fans excited. And a new trailer showcases villains from past "Spider-Man" franchises crossing over into the MCU (via The Hollywood Reporter).
That's why fans are so excited about the November Hyundai commercial, starring Tom Holland and Jacob Batalon. The commercial appears to act as a bridge between the end of 2019's "Spider-Man: Far From Home" and the upcoming "Spider-Man: No Way Home." At the end of the former, Mysterio revealed Parker's identity to the world, and the commercial picks up with him in hiding. However, by the end of the commercial, he wants to reclaim his name and get back to New York City. This leads into the trailers for "No Way Home," which feature Parker attempting to reclaim his name with help from Doctor Strange.
Hyundai's commercial could bridge two MCU films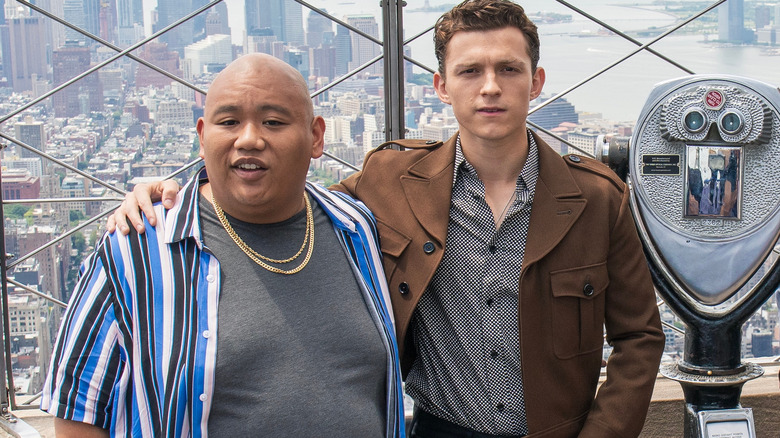 Arturo Holmes/Shutterstock
In a way, the November Hyundai commercial starring Tom Holland and Jacob Batalon became part of the Marvel Cinematic Universe by filling in a moment of time fans haven't seen yet (and may not see in December's "Spider-Man: No Way Home"). Peter Parker fans are having a field day with the ad, wondering whether the commercial means more than meets the eye and whether it contains spoilers. And others are simply happy to see Holland receiving the love he deserves.
"[N]ever did i think a hyundai commercial could make me cry but here we are," one user wrote on Twitter. Another was angrier, saying, "Just saw the Spider-Man: No Way Home / Hyundai commercial. Did they REALLY need to do that?" (It's unclear whether the fan is unhappy with the commercial partnership or with the ad's potential spoilers.)
Still, others are happy to see Parker in any capacity a month before the film's release. "Actually a really cute and well done commercial. Good job, Hyundai," one user said. Another simply observed, "[Y]ou know spidey press is starting when hyundai releases a commercial."
So, how do you feel about Hyundai's new commercial, and are you excited to see "Spider-Man: No Way Home" in December?