The Real Reason Kristian Alfonso Left Days Of Our Lives So Abruptly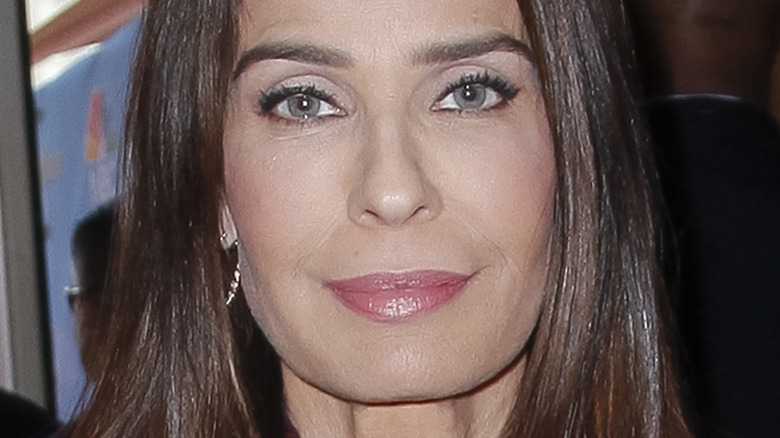 Tibrina Hobson/Getty Images
"Days of Our Lives" fans felt whiplash in 2020 when Salem Police Commissioner Hope Williams Brady was there — and then she just wasn't. Hope grieved over the alleged death of her daughter, Ciara (Victoria Konefal) and then took what should have been a short trip out of town to get the bottom of what happened to her. But she never returned, per Soap Hub.
That's because star Kristian Alfonso opted not to return after the NBC soap was forced to take a hiatus from taping when the COVID-19 pandemic hit. Alfonso had played Hope off and on (and mainly on) since 1983, per IMDb. So it was a severe loss for the show as one of its biggest stars — and most beloved characters — was suddenly nowhere to be found. 
However, Alfonso had what she considered good reasons for not returning to the soap she called home for most of her adult life, and it had to do with what the soap had in store both for Hope and for Alfonso herself.
Kristian Alfonso shocked fans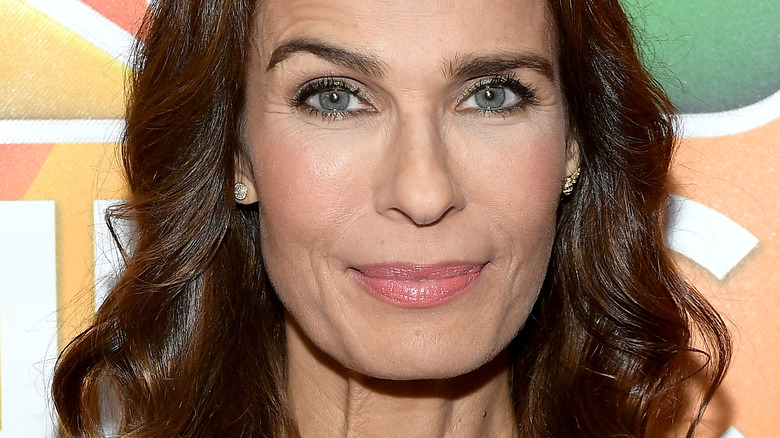 Matt Winkelmeyer/Getty Images
When the news first broke in July of 2020 that Kristian Alfonso would be leaving "Days of Our Lives," the star released a statement to Deadline, but it didn't give much reason for her departure.
"I feel blessed and honored to have been invited into people's homes for over three decades. However, it is now time for me to write my next chapter," Alfonso said at the time. "I will not be returning to Days when it resumes production in September. I've already filmed my last episode several months ago."
However, not long after, she opened up to Entertainment Tonight on why she decided it was time to leave Hope behind. She wasn't happy about the fact that the show planned to write her out for several months but then bring her back so she could have a new romance with a Navy SEAL. It's not unusual for "Days of Our Lives" to rotate characters and actors in and out of the show due to budget constraints, but Alfonso took this as a sign to move on.
Kristian Alfonso wasn't happy with her Days of Our Lives future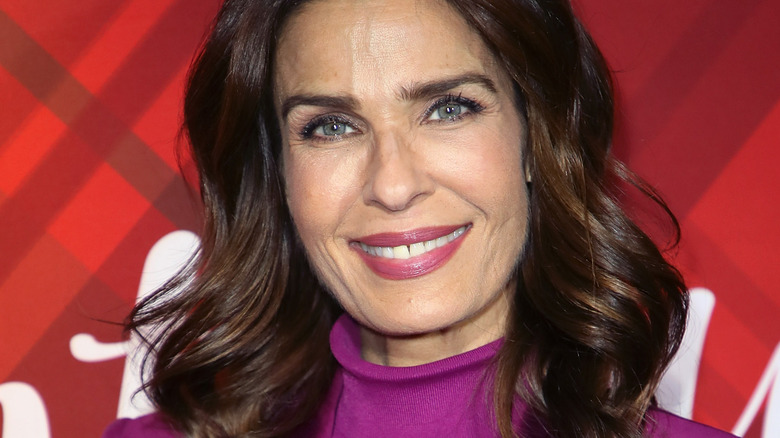 David Livingston/Getty Images
Kristian Alfonso was shocked to learn what "Days of Our Lives" executive producer Ken Corday had in store for her, and she was vocal about it.
"I was taken aback when he said that they wanted ... to take me off-camera for four to five months. It was not something that had ever been discussed but that's what it was, and to come back in five to six months, or four to five months — whatever that time frame was — I just thought, you know what, it's time to really write a new chapter," Alfonso told Entertainment Tonight in July 2020. "I've had an incredible run there. I've had so many amazing friends and memories. I cannot say enough how I'll miss so many people working there and working with them, but they are in my life and we do socialize, but like I said, I think it's time."
Since Alfonso and Hope left Salem, Ciara has turned up alive and well and only has contact with her mother via telephone. So, at least we know Hope is alive out there in soapland — but not on screen — in case Alfonso ever does decide to return.