What It Was Like For Eileen Davidson To Return To Days Of Our Lives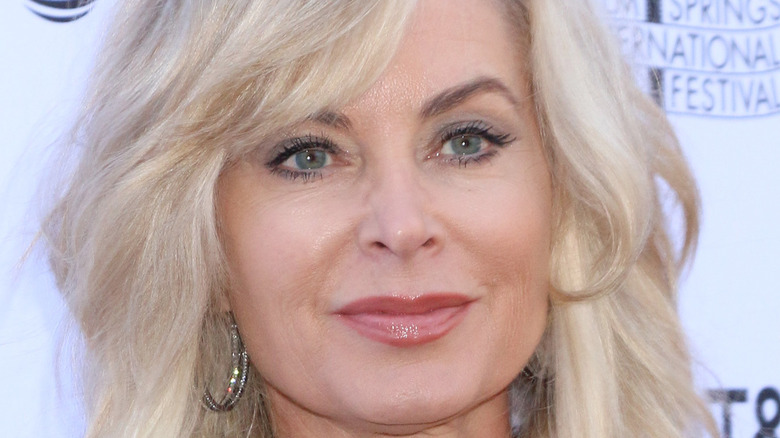 Kathy Hutchins/Shutterstock
Sometimes soap opera fans don't see her for months at a time, and sometimes Eileen Davidson is all over the daytime dial — and streaming platforms, since it is 2021, after all. While Davidson has been making brief appearances as Ashley Abbott on "The Young and the Restless" since she went off contract in 2018, she hadn't stepped into her Kristen DiMera shoes and signature red dress on "Days of Our Lives" since 2017 (via IMDb). While Kristen and her semi-doppelganger Susan Banks have been around, she's been played by Stacy Haiduk since 2018 (via IMDb). Then, in 2021, something unique happened and soap operas got Davidson back as Kristen without losing Haiduk in the role.
NBC broke soap opera ground when it created a "Days of Our Lives" mini-series to be streamed on its Peacock channel in September of 2021 called "Days of Our Lives: Beyond Salem" (via Soap Hub). In it, Davidson appeared as the villainous Kristen, while just a few weeks later Haiduk was back in Salem during the regular broadcast show as the same character.
Eileen Davidson stepped right into playing Kristen DiMera on Days of Our Lives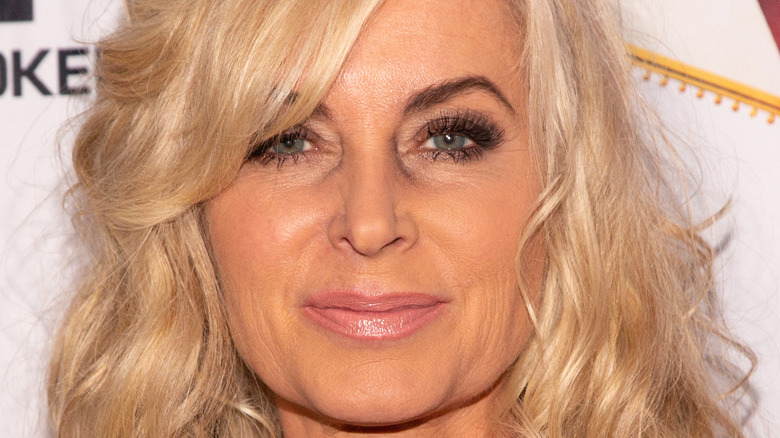 Gabriel Olsen/Getty Images
When Eileen Davidson made that red dress appearance as Kristen DiMera on "Days of Our Lives: Beyond Salem," she said it was like going home again and was thrilled to get the chance.
"I'm blessed to work with terrific people. When I go back to ['The Young and the Restless'], it's kind of the same thing. These are my homies, I love these people, so it's great for me to see everybody again, and it's like a mini-reunion. It's just really, really fun," Davidson told Soap Opera Digest. "Again, the situation is so strange but I was just really happy to be able to go back, revisit the role and see all these great people, the actors and also the behind-the-camera people, production and everybody. So, it's a huge plus on every level."
Davidson also had nothing but positive things to say about Stacy Haiduk, who has been playing Kristen off and on for nearly four years. "I have nothing but the greatest respect for Stacy, we ended up talking on set, I love her. I've always loved her when she was Patty on Y&R. I've always gotten along with her very, very well and she's a fantastic actress and I only have the best feelings toward her."
The devil makes Eileen Davidson make a second Days of Our Lives return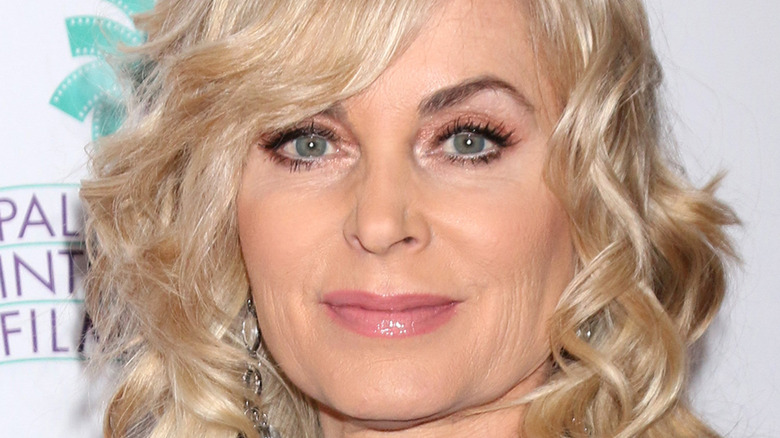 Kathy Hutchins/Shutterstock
"Days of Our Lives" fans were stunned on November 10 when the soap's possession storyline took an unexpected turn. Dr. Marlena Evans (Deidre Hall) was possessed by the devil back in 1995 and then once again possessed in 2021. Eileen Davidson's Kristen was heavily involved in the first possession story and also became a part of the second one when the devil left Marlena's body, possessed the body of Susan Banks, Kristen's Doppelgänger played by Stacy Haiduk, and then morphed into Davidson's version of Kristen ready to seduce John Black into betraying his beloved Marlena. Meanwhile, Haiduk also appeared in the episode as her version of Kristen involved in a totally separate storyline. The fun continued into Monday as "Days of Our Lives" viewers got two different Kristens for the price of one (via Soap Hub).
The next day brought even more news from Eileen Davidson as she helped announce yet another Peacock special called "Days of Our Lives: A Very Salem Christmas," which will start streaming on December 16. While there is no confirmation if Davidson will be playing Kristen, it does seem highly likely the "Days of Our Lives" audience will see her again (via She Knows Soaps).