The Real Reason Mike Holmes Dropped Out Of College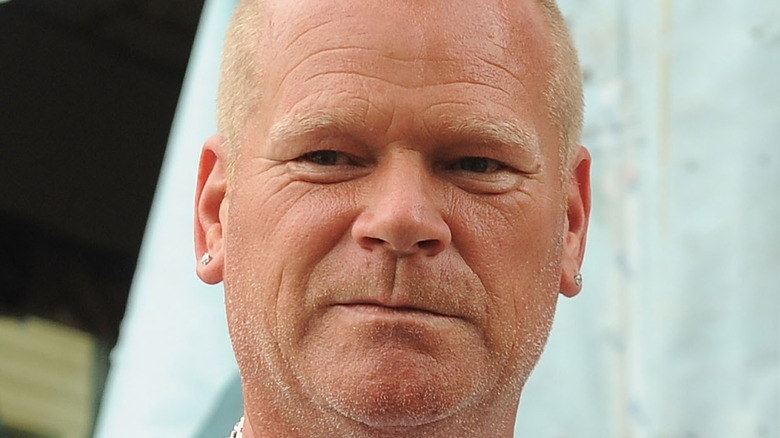 Brad Barket/Getty Images
Mike Holmes doesn't look like your typical HGTV star. If anything, he resembles a mixture of Henry Rollins and Gordon Ramsay, but clearly that combination of witty eloquence and fiery passion has served him very well thus far. Holmes is the go-to for desperate property owners looking to, as he puts it, make it right. Per The Globe and Mail, Holmes began as a humble contractor, just trying to make ends meet in his hometown of Toronto, but these days Holmes is the star of several major home renovation shows — a man who's always willing to tell it like it is even when homeowners don't want to hear it.
Holmes's debut series, the wittily-titled "Holmes on Homes," made its star a phenomenon at home, on the country's top-rated show several years running. And, when it moved down south to join HGTV in the United States, suddenly Holmes was beamed into millions of new households. Several books and spinoff shows followed in its wake, establishing Holmes as the go-to guy for rescuing properties that are very often falling apart at the seams. Clearly, leaving college early did nothing to dent Holmes's meteoric rise, but why did the lovable Canadian turn his back on education in the first place?
Mike Holmes was always destined for a construction career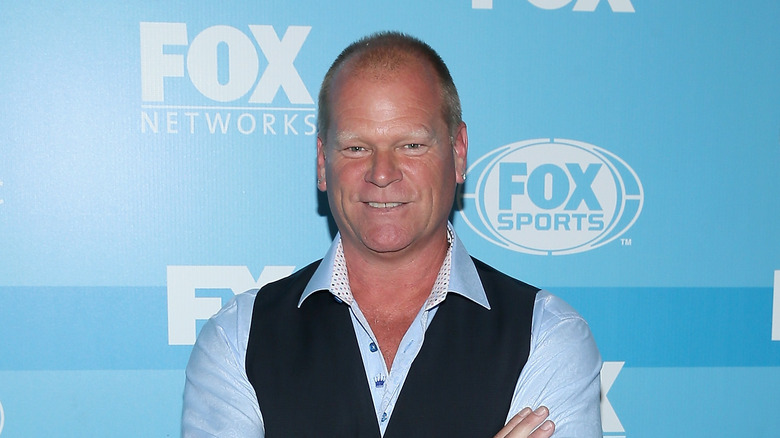 Jemal Countess/Getty Images
According to TV Overmind, television personality Mike Holmes was never terribly interested in education, nor did he envision becoming a corporate nine to fiver someday either. Although the "Make It Right" star tried college, Holmes wasn't invested in earning a degree in a random disciple just for the sake of it. From a young age, he was ready to work hard to earn a living. Thankfully, Holmes's father appreciated his ambition for what it was and supported his son's decision to leave college and pursue construction instead. Holmes was soon leading a construction crew, despite being just 19 years old at the time. 
He's barely paused to catch his breath ever since, with latest show "Holmes Family Effect" debuting in February 2021, per Variety. Holmes fronted nine different original series and specials during his time with HGTV Canada, attracting over 21 million viewers and establishing himself as one of the most trusted faces in reality television, as well as home renovation in general. HGTV Canada dedicated a whole slate of content to Holmes in 2018, on the 15th anniversary of his debut. There's plenty more Holmes wants to achieve in his life, including fronting a talk show, but for now, he's taking it one day at a time. 
Comparing his fans to Eagles' dark hit "Hotel California," the television personality reckons they won't let him go without a fight. "For now I'm going to keep going," he reasoned. "I'll know when I'm done."