The Real Reason Shiloh Jolie-Pitt Doesn't Hang Out With Suri Cruise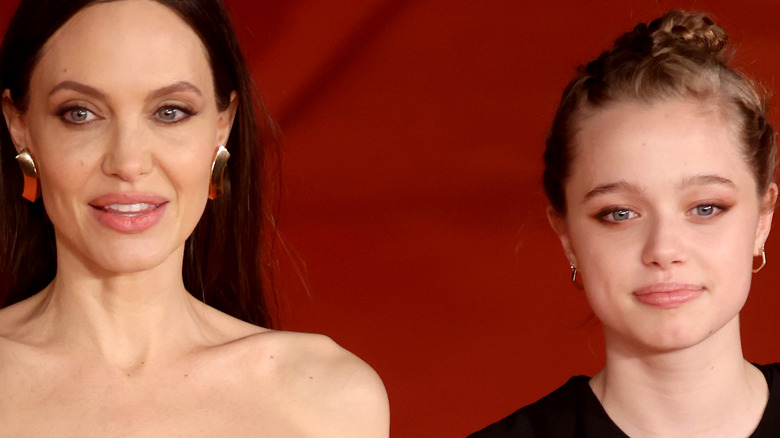 Franco Origlia/Getty Images
As shocking as it is for those of us who haven't aged over the past decade and change, as Hola! points out, celebrity children Shiloh Jolie-Pitt and Suri Cruise both turned 15 in 2021. Shiloh naturally, calls superstars Angelina Jolie and Brad Pitt mom and dad, while Suri is the equally gorgeous spawn of Tom Cruise and Katie Holmes. Neither kid has a social media presence and they're both kept mostly out of the public eye, with the exception of the odd movie premiere here and there, ensuring Shiloh and Suri are as normal and well-adjusted as humanly possible.
Suri's life, however, is slightly more complicated, with multiple reports suggesting she's not allowed to see her father due to his heavy involvement with the Church of Scientology. Sources told People the former couple was initially trying to figure out a joint-custody agreement, with Suri living in New York with Holmes and Cruise allowed visitation rights accordingly. However, an insider later revealed to Us Weekly that Cruise can't see Suri since she isn't a scientologist. Regardless, a source reassured Hollywood Life Cruise loves his daughter and only wants what's best for her.
Despite having similar upbringings, however, Shiloh Jolie-Pitt and Suri Cruise aren't friends. But why?
Shiloh and Suri are very different people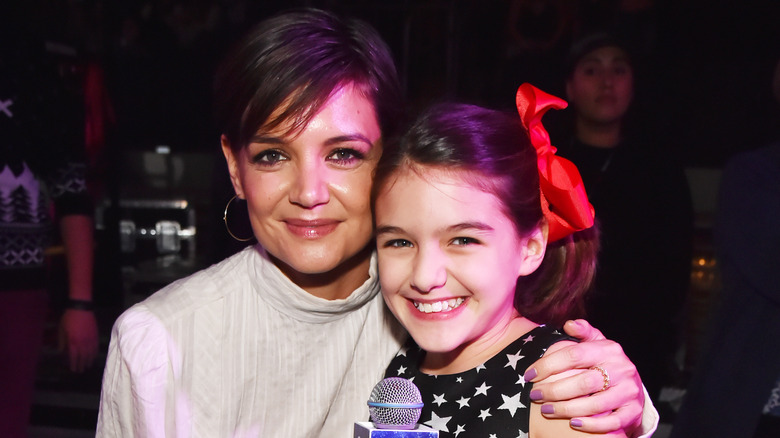 Kevin Mazur/Getty Images
You can't force children to be friends and especially teenagers. According to New Idea Magazine, despite several attempts, Shiloh Jolie-Pitt and Suri Cruise never got close essentially because they have "nothing in common." A source revealed, "A bunch of Angie and Katie's mutual friends suggested they have play dates when their daughters were younger. But both politely declined." Suri is super close with her mother, with the two frequently spotted out and about in New York City together. "She and Katie are more like sisters than mother and daughter," an insider explained. "She basically grew up without a dad." Suri, who's described as an old soul, has a love of fashion and is ready to start dating. 
Shiloh, meanwhile, grew up in Los Angeles but "she's still very much a child, and her mum is happy for it to stay that way for as long as it takes," according to a source. "Her parents' divorce dragging out has taken its toll. When Brad was only allowed limited visitation, it was tough on Shiloh as she was always very close with her father." Shiloh is much quieter than the rest of her siblings and is a bit of a tomboy too. As a result, it makes sense she and Suri aren't friendly. But, as one insider argued, "maybe as they get older they'll reach out to one another." After all, "they certainly would both have notes to compare about being raised in the Hollywood spotlight."