Brad Pitt Doesn't Go By His Real Name. Here's Why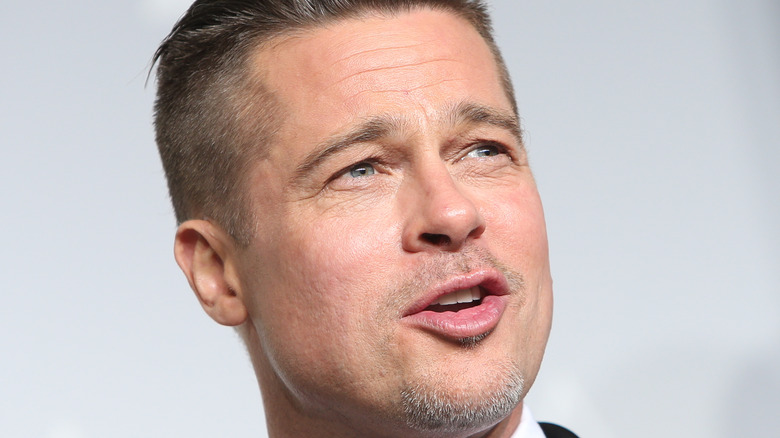 Joe Seer/Shutterstock
American superstardom doesn't often get any bigger than what Brad Pitt embodies. The iconic actor has been active in Hollywood for decades. His breakthrough actually came in 1991 when he was featured in the movie "Thelma & Louise," per The Sun. Since then, he's gone on to hit stratospheric heights, doing massive box office numbers and setting the big screen alight with numerous magnificent performances from "Troy" to the speedy and intense "Mr. & Mrs. Smith," "Inglourious Basterds," and "Ad Astra" among many others.
Sure enough, the best and biggest awards have come to him in recognition of his craft and also for his personality. You don't get as great as Pitt without getting a few Oscar nominations and actually bagging a few ones here and there. The 57-year-old has got two of those from a total of seven nominations, and has also been awarded the "Sexiest Man Alive" twice by People — in 1995 and in the year 2000. With a net worth of $300 million, according to Celebrity Net Worth, a famous identity, and a huge global appeal, surely Brad Pitt has nothing to hide, right?
Well, that does not seem to be the case as Brad Pitt is not even his real name!
What's Brad Pitt's real name?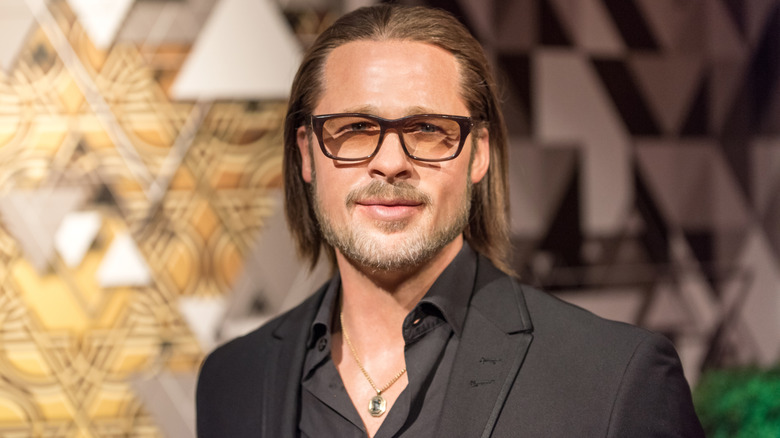 Grey82/Shutterstock
While Brad Pitt can still be correctly referred to as Brad Pitt, technically Brad isn't his first name. The actor's full name is William Bradley Pitt, after his father, William Alvin Pitt. So, even the name Brad is just a shortened version of his middle name. 
After leaving Missouri to pursue a career in acting, Pitt chose to drop his first name and shorten the middle name, most likely to give it the snazzy feel of an easily pronounceable name, per Glamour. On the circumstances leading to his Missouri exit, Pitt explained that he was due to graduate school, but just could not wait anymore to start pursuing his movie career. He upped and left before obtaining a degree. "I'd always lamented that there wasn't an avenue for film in Southern Missouri, and it just occurred to me that I could go to it, and I literally loaded up the car. I didn't graduate," Pitt told Leonard Maltin at the Santa Barbara International Film Festival in 2020, per Collider.
Brad Pitt is not the only actor to have modified or completely changed names in order to establish themselves in Hollywood. Jamie Foxx is popular by that name now but one wonders if that would be the case if he had stuck with his real name, Eric Marlon Bishop, per Insider. Even the ever-iconic Marilyn Monroe switched things up. Her original name was Norma Jeane Mortenson!