The Truth About Nick Cannon And Selita Ebanks' Relationship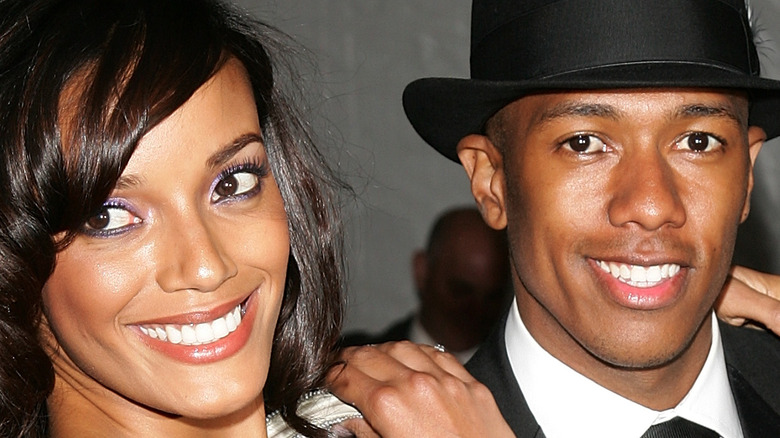 Evan Agostini/Getty Images
"Love Don't Cost a Thing." That probably explains why Nick Cannon could afford so many relationships over the years. The actor, show host, and musician's dating history makes for an interesting read, with some names that the finest of men would nod their heads in agreement with (via Ranker).
From "Love Don't Cost A Thing" co-star, Christina Milian to Nicole Scherzinger and Kim Kardashian. Of course, there was Mariah Carey, Brittany Bell and Jessica White, to name a few (via The Sun). It's totally understandable if you ran out of breath while reading all of those names.
Cannon has said he's just not about that monogamous life — nevermind that he was once married to Mariah Carey for quite a while. "I knew I would never get married again once I stepped away from that," the entertainer said on "ExpediTIously" podcast with rapper Tip "T.I." Harris. "That construct is not designed for me. I gave it my all because, even before that, I didn't believe in marriage but sh*t, it was Mariah Carey. Whatever she say, I'm with it! If I'ma marry somebody, I'ma marry her," he added (via HotNewHipHop).
Could this be the explanation for why he broke his engagement to Selita Ebanks, one of the women he dated before Mariah Carey?
This Is what really happened between Nick Cannon and Selita Ebanks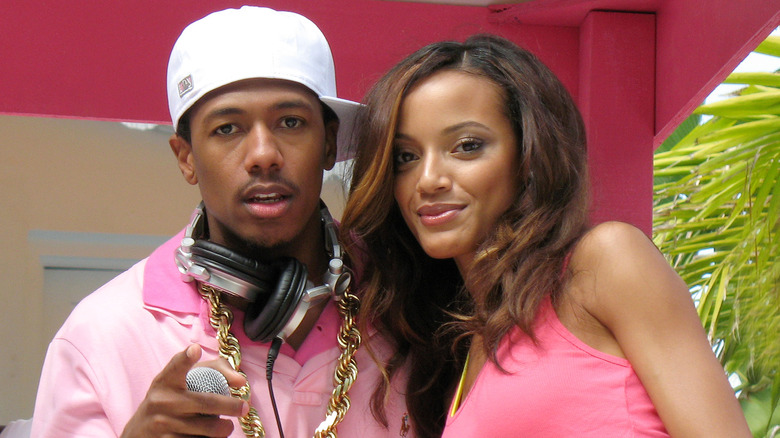 Alexander Tamargo/Getty Images
Back in 2007, Nick Cannon and Victoria's Secret model, Selita Banks were devoted to each other. They met at a party in February of that year and things just took for them. Shortly after they started seeing each other, an elated Cannon told People that Ebanks was an amazing person who had given him a reason to become a faithful man. "She changed me -– I'm no longer a player. She changed everything," he said at the time.
And for a while, everything felt perfect for the lovers, who were engaged 3 months into their relationship. Cannon actually went all out, proposing with a 12-Carat diamond ring at New York Times Square with the words "Selita will you marry me?" flashing on a jumbotron. 
Sadly, the couple called off the engagement 4 months after revealing some of her wedding plans. 
Reminiscing on that part of her life in 2013, Ebanks talked to "The Breakfast Club" suggesting that their young age could have been a reason for why they didn't see their engagement through. "You know what, I was very young, he was young. Everything happens for a reason," she said.
Cannon, now 41, and Ebanks now 38, are both unmarried as of this writing in 2021. Cannon has made headlines for fathering a total of 7 kids so far — 3 in 2021 alone (via The Sun).