Is This The Royal Family Member Who Asked About Archie's Skin Color?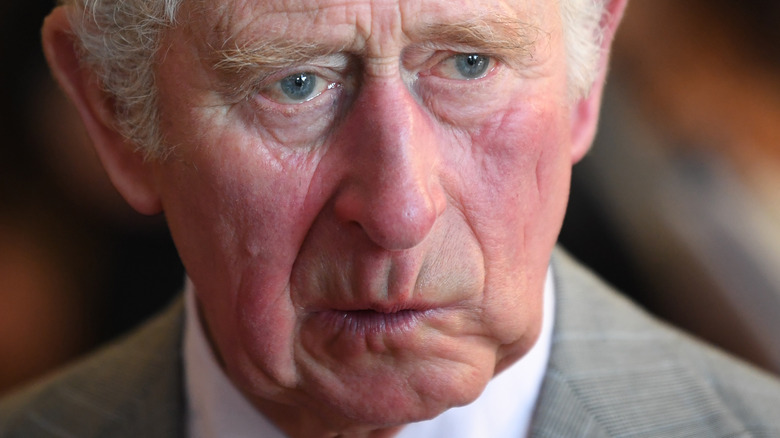 Wpa Pool/Getty Images
Since her tell-all interview with Oprah Winfrey in March, Meghan Markle's claims of racism and prejudice in the royal family have raised eyebrows and questions that have received nothing but denial from the royals. But a new book suggests that Prince Charles may have been the unnamed royal who reportedly expressed concerns over the color of Meghan and Prince Harry's son Archie's skin color. A royal spokesperson has since shut down the rumors, but that hasn't stopped speculation about acceptance within the palace walls.
According to Page Six, author Christopher Anderson claimed in his new book, "Brothers and Wives: Inside The Private Lives of William, Kate, Harry and Meghan," that upon the announcement of Meghan and Harry's engagement, Harry's father Charles asked his wife, Camilla, "What the children will look like? Anderson wrote that her husband's question caught Camilla off guard, and she replied, "Well, absolutely gorgeous, I'm certain." But Anderson said that Charles wasn't speaking about how cute they'd be. He said, "I mean, what do you think their children's complexion might be?"
In response to the claims made in the book, a palace spokesperson told the New York Post, "This is fiction and not worth further comment." TMZ also reported that Anderson doesn't explicitly claim that Charles is the royal Meghan and Harry mentioned raising these concerns in their interview with Winfrey but that it's implied. 
Meghan Markle and Prince Harry talk racism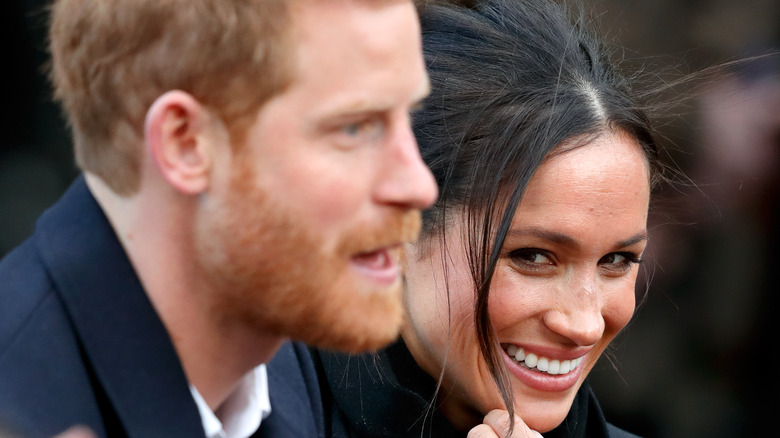 Max Mumby/indigo/Getty Images
In their March interview with Oprah Winfrey, Meghan Markle and Prince Harry stated that there were "several conversations" about what their son Archie's complexion would be, per Time. "In those months when I was pregnant [there were] concerns and conversations about how dark his skin might be when he was born," Meghan said. She also added that the party in question had the conversations with Harry, who later told his wife what was said. At the time, both Meghan and Harry declined to say who brought up skin tone. "That conversation, I am never going to share," Harry said. "At the time it was awkward, I was a bit shocked." He went on to add that he was hurt by his family's lack of response to the "colonial undertones" of news coverage of his relationship with Meghan. 
While they refrained from saying who it was in the conversations with Harry, he did touch on his struggles with his father in recent years. "I feel really let down because he's been through something similar, he knows what pain feels like and Archie's his grandson," Harry said, via BBC News. "But at the same time, of course I will always love him but there's a lot of hurt that's happened and I will continue to make it one of my priorities to try and heal that relationship."
The royals may dispute the claims, but news coverage about the alleged racism within the royal family persists.