Queen Elizabeth Always Takes Calls From These Two People In The Firm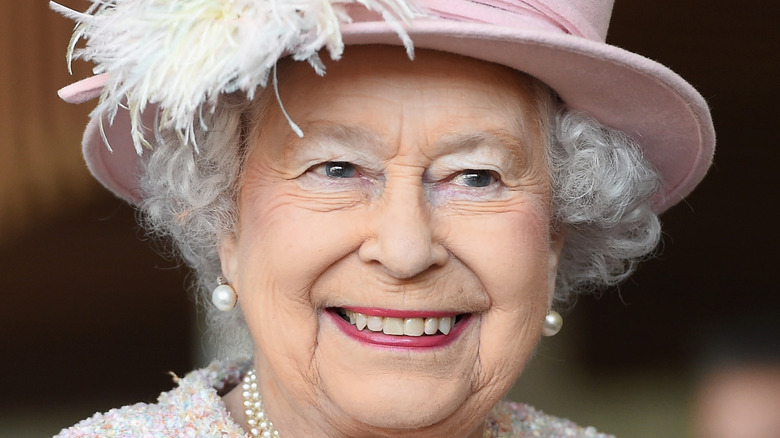 Stuart C. Wilson/Getty Images
Queen Elizabeth doesn't exactly live a regular life — obviously, because she's a queen — but it might surprise you to learn just how many normal, everyday things the English ruler not only doesn't do but has never done. As Reader's Digest notes, the queen has never voted, she didn't attend public (or private) school, having been tutored at home, she's never been on a date, held a regular job or even taken her driving test, since licenses are issued in her name so it's not strictly necessary (sounds a bit dodgy!). 
Simply put, Her Majesty is more concerned with running the country than everyday activities like doing the grocery shopping or taking out the trash. Or, more accurately, she's important enough to have a whole team of people to do things like that for her. Celebrity Net Worth estimates the longest-reigning ruler of Great Britain is worth a whopping $600 million, so even if she has nothing else to fill her day, the queen can shop online. She also takes some time to chat on the phone, but only if these two call her. 
The queen doesn't answer the phone to just anybody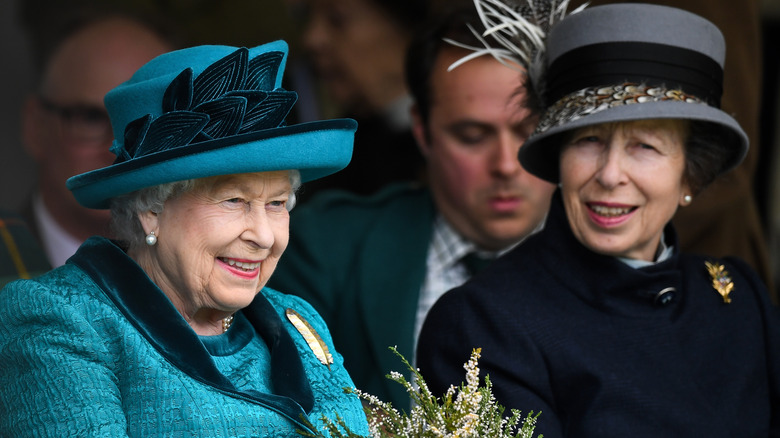 Jeff J Mitchell/Getty Images
Queen Elizabeth is a very busy woman, so she doesn't have the time to answer the phone to every single person who calls looking for her (which is probably a lot). But, according to royal expert Jonathan Sacerdoti, there are two people who will always get through to her. While appearing on "The Royally US" podcast, Sacerdoti revealed, "Apparently, the Queen has two people who she speaks to the most on her phones and she also apparently has a mobile phone which is said to be Samsung packed with anti-hacker encryption by MI6 so nobody can hack into her phone," per Page Six. The two VIPs in question are the queen's daughter, Princess Anne, naturally, and "her racing manager, John Warren."
Her Majesty has been dealing with some highly-publicized health issues recently, but was spotted out at a joint christening for her two latest grandchildren. And, according to an insider, she's feeling much better and is preparing to host the whole, extended royal family for the upcoming holiday season. "The Queen ... is very much looking forward to welcoming them for Christmas," a source confirmed to the Daily Mail. She's expected to head up to the opulent Sandringham estate, in Norfolk, around December 17. Princess Anne, Prince Edward, Princess Beatrice, Princess Eugenie, and their respective families are all slated to attend.