The Truth About Lara Trump's Life Before Marrying Eric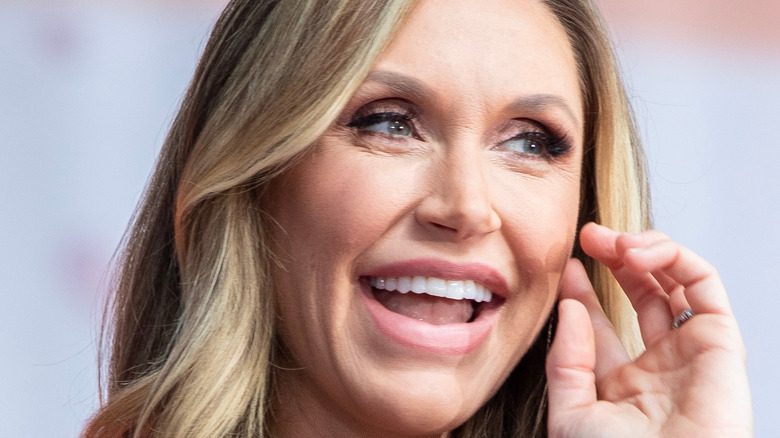 Arturo Holmes/Shutterstock
While Donald Trump's kids were often in the news for various reasons during his presidency, they remain in the headlines today as they offer commentary on American politics, keeping their father's name out there. 
Their significant others can also be quite vocal while making names for themselves. After all, Ivanka Trump's husband, Jared Kushner, was one of the former president's most trusted senior advisors, tasked with solving such world problems as the coronavirus pandemic, conflict in the Middle East, and the opioid crisis (via NBC News).
Eric Trump's wife, Lara Trump, has also become a household name, often campaigning for Trump during his 2020 re-election bid (via USA Today). However, before marrying into the Trump family, Lara led a successful life of her own, taking on various professional roles before settling in as a wife and a mother of two.
Lara Trump's early life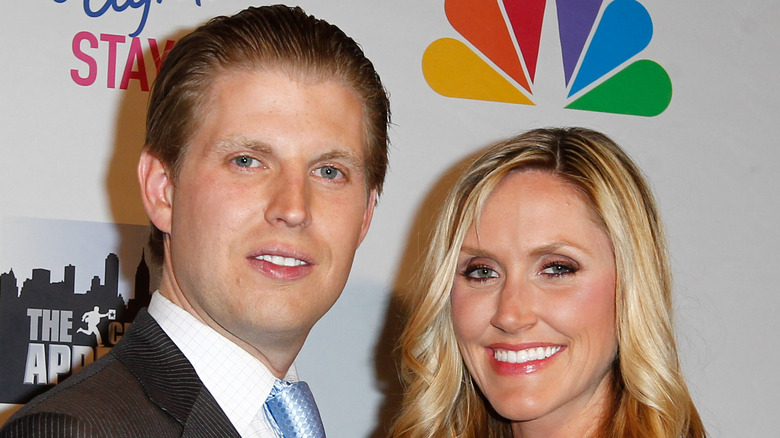 Debby Wong/Shutterstock
Lara Lea Yunaska was born on Oct. 12, 1982, in North Carolina, choosing to attend college near home at North Carolina State University, where she earned a communications degree. 
However, that degree wasn't enough for the ambitious young woman, so she then traveled to New York to attend the French Culinary Institute, where she earned another degree, in pastry arts (via Town & Country).
But, when it came time to start her career, Lara chose communications as a field and worked her way up the ladder to become a producer on the long-running syndicated gossip and news program "Inside Edition."
In 2008, her entire life changed when she met Eric Trump. "We met here in New York," Lara told "Fox and Friends" in 2016. "Actually, we were both out one night with friends and being, probably, the two tallest people in the room was really helpful. I think we spotted each other across the room. I was immediately intrigued, and hopefully Eric felt the same way."
Apparently, he did, and the two dated for years and wed in 2014 at the former president's Mar-a-Lago resort in Palm Beach. Sadly, Lara broke both her wrists days before the big event, so she improvised and wore fingerless gloves to cover the bandages.
Lara gave birth to her first child, Eric Luke, in 2017, and her second child, Carolina, in 2019 (via Town & Country).
She remains ambitious as a Trump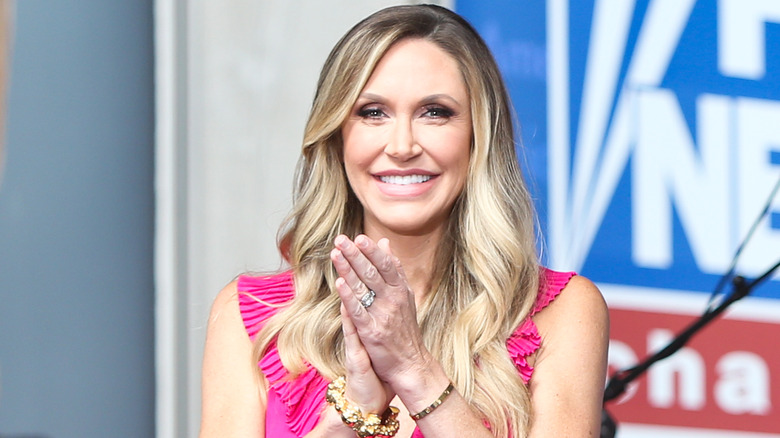 Debby Wong/Shutterstock
Lara Trump left her producing job at "Inside Edition" in 2016, just weeks before the election, citing conflicts of interest. But that didn't stop her from taking another broadcasting position in 2021 after Donald Trump's presidency ended and it wouldn't seem like she was covering her own family. 
In March, she became a contributor at Fox News among rumors that she might decide to run for a North Carolina senate seat, according to The New York Times. However, by July, she had decided it wasn't time to pursue her political aspirations due to having two young children.
"No for now, not no forever," she said when she announced her decision not to run (via Insider). "At the right time I would absolutely love to come back and consider running for something here in my home state because I love it dearly."