Is This Donald Trump Supporter Really Going To Run Against Him In 2024?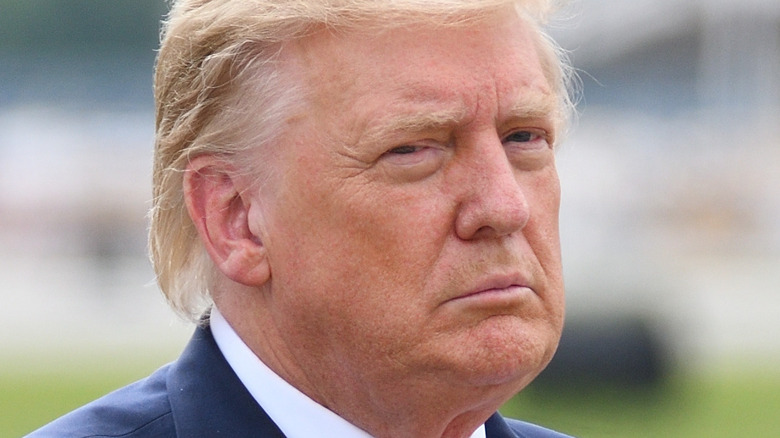 Evan El-Amin/Shutterstock
Ever since Donald Trump lost the election in 2020, there's been speculation that he would run again in 2024. While Trump didn't start the speculation himself, as he tried to overturn the previous election in the courts, per AP News, he did take advantage of the media wondering if he'd give the presidency another go.
Trump has still not declared he is running, but has coyly told Sean Hannity that he has made up his mind whether he is running again (via Yahoo! News). Months later, he still won't say what his mind has decided. Meanwhile, he tops polls amongst Republicans for the 2024 nomination, per the Washington Post. However, it looks like one former Republican governor who once worked for and with Trump wants to take him on, though he has also not officially admitted he plans to run for the GOP nomination in two years.
Chris Christie is trying to rehab the Republican party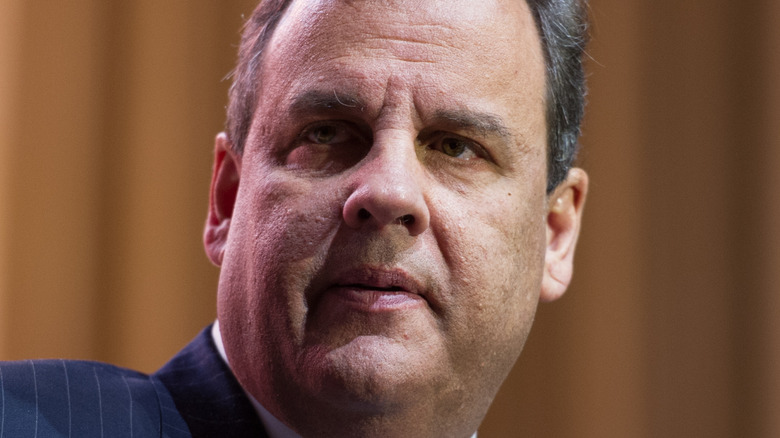 Christopher Halloran/Shutterstock
Christie was the governor of New Jersey from 2010 until 2018 and even ran against Trump for the Republican nomination in 2016, but dropped out early when it looked like he didn't have a chance (via Britannica). Christie then threw his support behind Trump and was even hired to lead up his transition. He was also fired soon after the election and replaced with the incoming vice president Mike Pence, according to The Washington Post.
Now, Christie has written a book denouncing the conspiracy theories that plague the American right as he tries to promote more traditional Republican values. Christie has been on a media tour promoting "Republican Rescue" while asking the Republican party to stop focusing on an election they lost and start focusing on the future of the party and the next presidential election (via The Associated Press).
Chris Christie might want to give Donald Trump a run for his money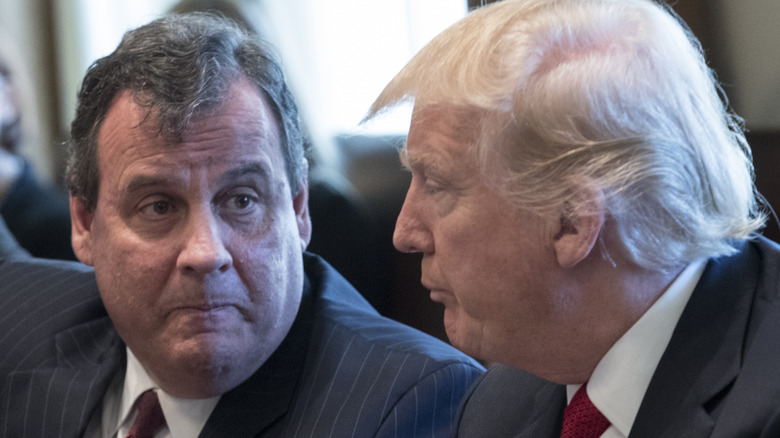 Pool/Getty Images
All Christie's book tour has done is fuel speculation that he is ready to run for the GOP nomination for the second time, but Christie has been just as coy as Donald Trump about whether he plans to run. After Christie's George Washington Bridge scandal known as "Bridgegate," which resulted in criminal charges for his aides, Christie left the New Jersey governorship in an historically unpopular position (via Business Insider). He seems to be trying to make amends on his book tour, while not saying outright he wants to run for president again. Instead, he claims it's a wait and see situation.
"If I see a pathway to winning, I'll run," he told the AP. "And I feel like I have the skills and the talent and the ability to be able to make a difference in our party and in the country. And I'm certainly, at 59 years old, not ready to retire. But I'm not going to do it if I don't see a pathway to winning. So that's why I'm not making any decision now."