Is This Really When Donald Trump Could Be Indicted?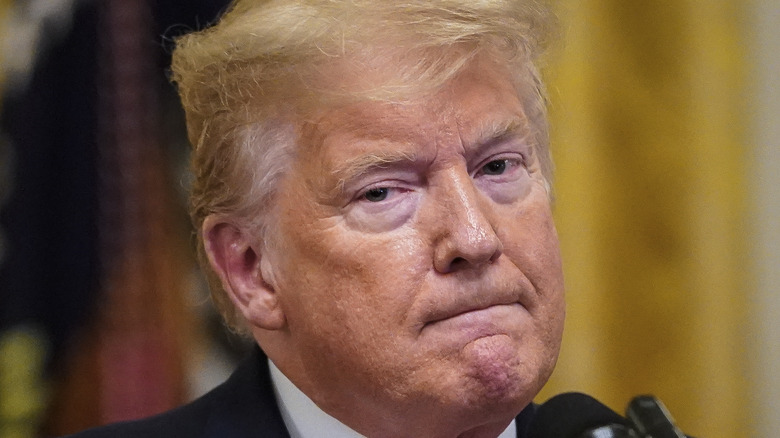 Drew Angerer/Getty Images
There was a time when Donald Trump's former attorney Michael Cohen would have defended him to the death but, ever since he got pulled up for his role in Trump's many alleged crimes, Cohen has been singing like a canary. Most recently, per Politico, Cohen revealed that his former boss was "grifting off of the American people" by fundraising millions of dollars for a purported election campaign that, as far as Cohen is concerned, is never coming to fruition. The disgraced former lawyer pointed out that by pushing the lie about election fraud in 2020, Trump has created an incredibly lucrative business model at the expense of the American people.
While speaking on NBC's "Meet the Press," Cohen confirmed there's no way Trump will run again in 2024 because he's too concerned about being labeled a loser again. As a result, Cohen believes, he's going to hold on "right to the very, very last second" before pulling out. Trump is currently being investigated for financial crimes by Manhattan District Attorney Cy Vance Jr. His former lawyer pled guilty to campaign finance violations, tax fraud and bank fraud back in 2018, ultimately serving over a year in federal prison as a result. Although Cohen believes investigators are pretty much done with him, when it comes to Trump, he reckons they're just getting started.
Donald Trump's days may be numbered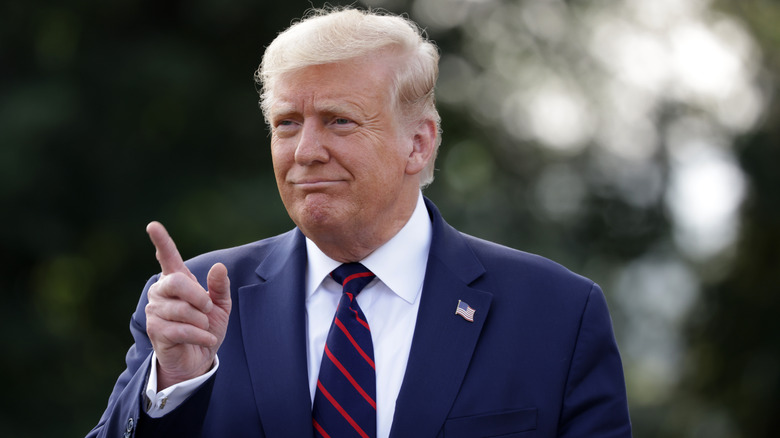 Alex Wong/Getty Images
As The Guardian notes, Donald Trump is currently being investigated by New York authorities based on a plethora of different allegations, including whether he cheated on property valuations for tax purposes. The entire family business is under the microscope but because Manhattan district attorney Cyrus Vance Jr. is due to leave office at the end of the year, Trump may be indicted in the coming weeks. Michael Cohen refused to be too specific, reasoning, "I really try not to talk about it because it's their investigation, nor do I want to tip off Trump or the Trump Organization's people about what is actually happening." He did confirm, though, "They are going after Donald. They're going after Don Jr, Eric, Ivanka, a whole slew of individuals, family as well."
Elsewhere, Cohen noted that he'd handed over "thousands and thousands of documents" related to the case while serving as a key witness. In fact, as far as the disgraced lawyer is concerned, if prosecutors wanted to indict Trump now, they absolutely could, "and be successful." Trump's former fixer acknowledged his part in his boss's crimes, admitting, "I can assure you that Donald Trump is guilty of his own crimes. Was I involved in much of the inflation and deflation of his assets? The answer to that is yes." When Cohen was asked if he believed the Trump Organization was "a criminal enterprise," he responded, "Let's just say that they committed crimes." 
Meanwhile, Trump denies all wrongdoing.