Why Michael Cohen Thinks Donald Trump Can't Handle A 2024 Run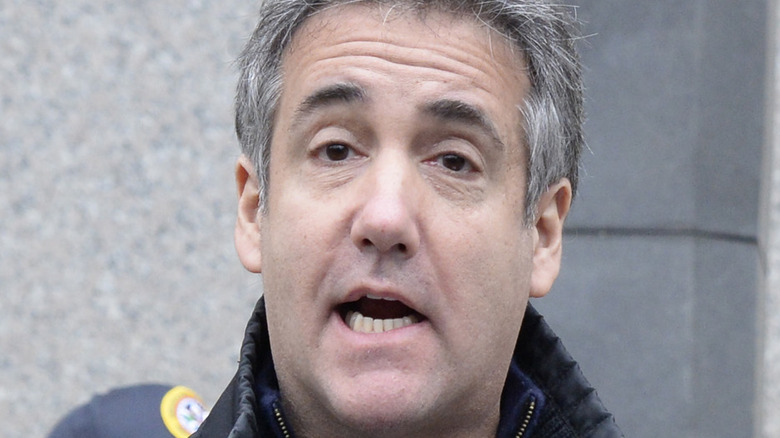 Bloomberg/Getty Images
President Joe Biden only took office in January but it's difficult to imagine a time when his predecessor, Donald Trump, wasn't vying for the job. However, unlike the former reality star, who's been keeping allies and haters on their toes about whether he plans to run again in 2024, Biden has made his intentions clear more than once. According to The Washington Post, Democratic former Connecticut senator Chris Dodd revealed, "The only thing I've heard him say is he's planning on running again. And I'm glad he is." 
Biden reportedly shared this news with an intimate group of important donors, during a virtual fundraiser. Former Pennsylvania Governor Ed Rendell, who was present at the event, pointed out that Biden confirmed as much all the way back in March, at a press conference. However, he later backtracked, reasoning that he had "never been able to plan three and a half, four years ahead." Rendell clarified that Biden will only run if he feels he's up to the job since, at 79, he's the oldest person to serve as president of the U.S. 
Regardless of what Biden's plans are, Trump is still keeping his close to his chest. However, as far as former fixer Michael Cohen is concerned, there's no way he's running again. 
Donald Trump won't risk this happening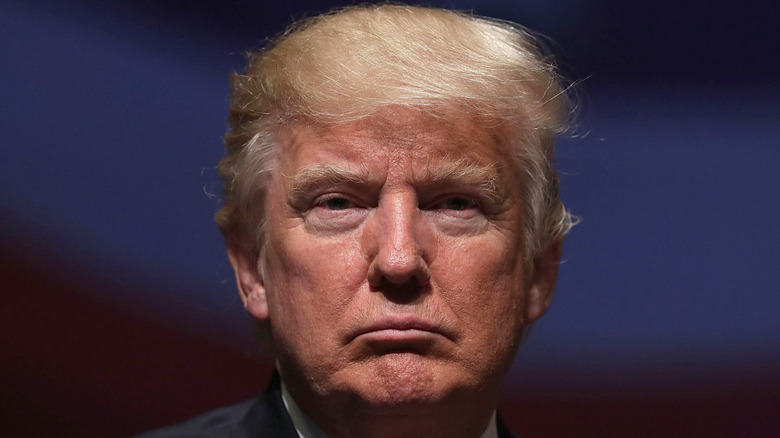 Alex Wong/Getty Images
In a recent interview with Fox News, former President Donald Trump refused to be drawn on whether he's officially running for president again, confirming only that he's waiting until after the upcoming midterms to make any kind of announcement. However, Trump demurred, "I think a lot of people will be very happy, frankly, with the decision," which sounds promising. Top GOP pollster Tony Fabrizio told Politico the controversial star is still Republicans' top pick, given Trump's vice-like grip on the party. Moreover, Fabrizio reckons his path to victory runs through the five key states Trump lost to Biden in 2020.
However, Trump's former fixer, Michael Cohen argued during an appearance on CNN that there's one major reason why he absolutely will not run: "His fragile ego cannot stand to be considered a two-time loser." Trump lost by just over seven million votes the first time around and stands to lose by even more if he runs again which, according to Cohen, isn't something he'll risk. Thus far, Trump has raised more than $100m in campaign funds, which Cohen described as "the world's greatest grift." The disgraced former lawyer elaborated, "He's bringing in money greater than when he had the Trump Organization with all of its assets. So why would you give this up?"
Don't expect Trump to bow out gracefully any time soon, though. As long as he keeps acting as though running is a real possibility, Trump stands to earn a decent amount.