Mariska Hargitay Opens Up About Working Through A Leg Injury On Law & Order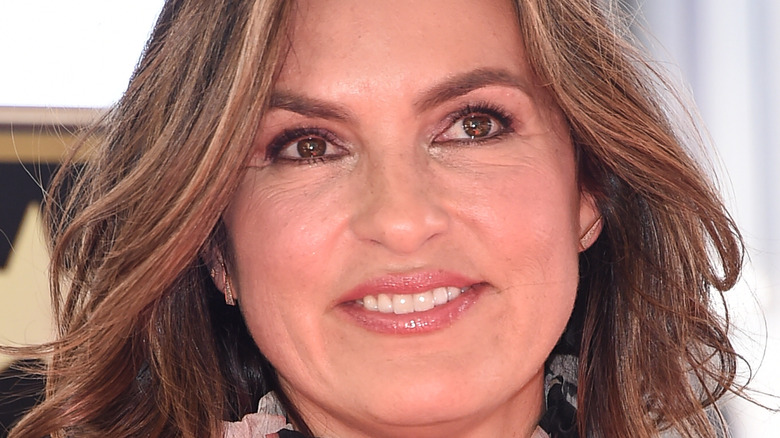 DFree/Shutterstock
Mariska Hargitay is one of television's leading ladies, and because she's been on the air for so long, she's endured some injuries while filming "Law & Order: Special Victims Unit" and her various other projects. Viewers have gotten to witness Hargitay's stunning transformation over the years due to her being on "SVU" since 1999, per IMDb. Viewers may also recognize her from 2006's "Tales from Earthsea," 1999's "Lake Placid," and 1995's "Leaving Las Vegas," among other series and films. She's even appeared on "Law & Order: Organized Crime" several times this year.
What viewers may not know when watching Hargitay's portrayal of Olivia Benson is that she's suffered injuries on set. Hargitay has a visible scar that many have wondered about over the years, but she's also suffered a leg injury on "Law & Order: Special Victims Unit" once. However, unlike her scar, her leg injury was much more recent and landed her in the hospital. This is her story.
Marisha Hargitay learned a profound lesson from her injuries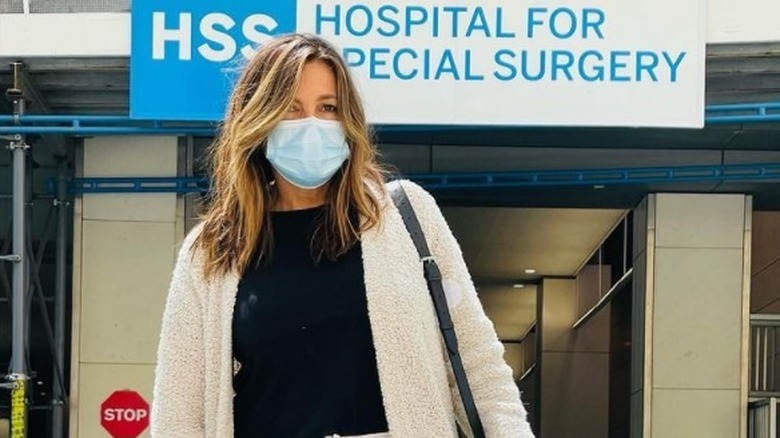 Instagram
According to NBC New York, Hargitay broke the news about her leg injury when she posted a photo in front of a hospital to Instagram. Her caption read: "#ThatFeelingWhen, you go to the doctor, get an MRI and find out that you have a broken knee, a hairline fracture in your ankle, and a torn ligament. It's always a good idea to go to the doctor. Immediately."
Her injuries would take a while to heal, so the "Law & Order: Special Victims Unit" writers ultimately incorporated them into the show (via CinemaBlend). The Season 23 premiere explained that Olivia Benson had broken her ankle, so Hargitay was able to return to work.
This wasn't the first time Hargitay had broken a bone either. The star told Glamour that she broke her femur from being hit by a car when she was 10. Then, from her injuries this year, she said, "It was really rough, four months of h**l." She continued, "And I kept saying, as I do about everything, 'What does this mean? Why is this happening, and what is my responsibility in it?' And that was the lesson about learning to not push through and to listen to our body."
According to Glamour, Hargitay broke her ankle at a Long Island screening of "Black Widow" this summer. Still, Hargitay ultimately said, "And that's been a really profound lesson for me — listening to our gut — because that's our superpower.