Why Matthew McConaughey Won't Be Running For Texas Governor After All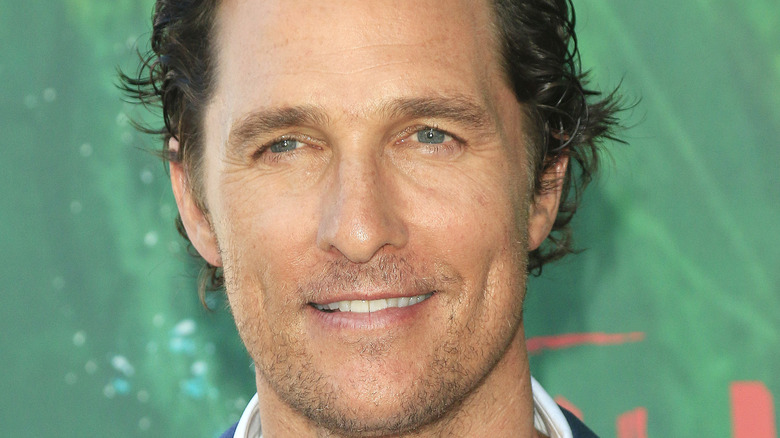 Joe Seer/Shutterstock
The 2022 election in Texas is poised to be a hot one. First, the Lone Star State enacted strict voter suppression laws which are so egregious that the Department of Justice is suing the state, according to CBS News. Lieutenant Governor Dan Patrick is up for re-election and is already being challenged by Matthew Dowd, a former George W. Bush strategist who has since joined the Democratic party (via The Texas Tribune).
In addition, Governor Greg Abbott is also up for re-election and is being challenged by Democratic Texas darling Beto O'Rourke (via Politico), a former member of the House of Representatives who has already run for the Senate and failed, as well as the Democratic presidential nomination with no more success, according to Ballotpedia. While there are still others who can join the race before the end of the year, there is one person who has decided to put any rumors to rest that he would try for the Texas governorship, and that's actor Matthew McConaughey.
Matthew McConaughey seriously considered what he could do for Texas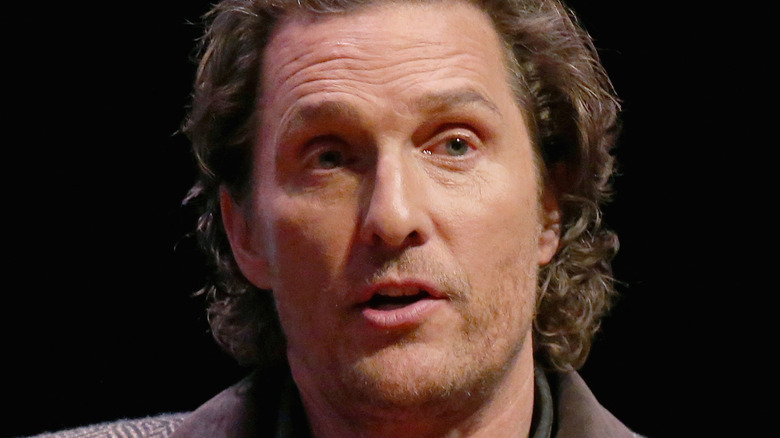 Gary Miller/Getty Images
While there's been speculation for months that Texas native Matthew McConaughey would throw his ring into the hat and also run for governor, he never confirmed the rumors, and wouldn't even declare what party nomination he would run for. McConaughey also caused a bit of a stir when he said he wasn't sure if he would mandate Covid vaccines for children in the state (via The New York Times).
Now, McConaughey has dealt with the speculation and announced in a social media video he is not running for Texas governor.
"Over the past two years I have been working on the answer to the question of how I can be most useful in this life going forward, useful to myself, useful to my family, and to the most amount of people," the actor said in his Instagram video. "One category of service I have been exploring is politics. I have been considering a run for the governor or Texas."
Matthew McConaughey explains why he won't run for governor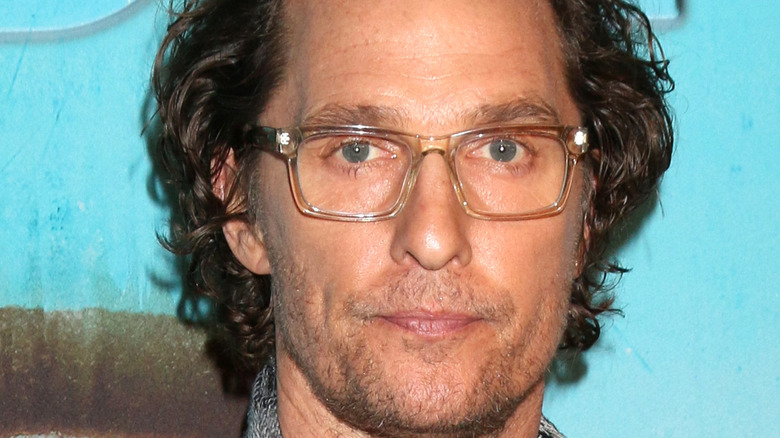 Kathy Hutchins/Shutterstock
Matthew McConaughey went on to say that he's been studying both Texas and American politics to try to make up his mind if this is the right time for him to join the political fray and he came to the conclusion that it is not.
"As a simple kid born in the town of Uvalde, TX, it never occurred to me that I would be considered for political leadership," he said in his Instagram video. "It is a humbling and inspiring path to ponder. It is also a path I am choosing not to take at this moment."
The actor explained that he realizes politicians and citizens work hand in hand and that politicians can't do anything for us "unless we choose to do for ourselves." That's when he pledged to help invest in entrepreneurship and community rather than take on a political leadership role. However, he didn't rule out running for office sometime in the future.