What Tiffany Trump Has Been Up To Since The Trump Presidency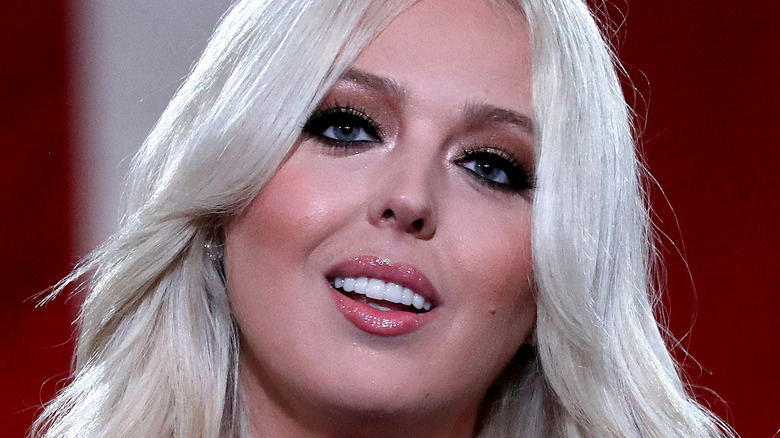 Chip Somodevilla/Getty Images
While the former President Donald Trump's oldest three children with his first wife, Ivana Trump, were pretty visible and vocal during their father's one-term presidency, their younger sister, Tiffany Trump, was not so keen on being in the spotlight. Per CNN, Ivanka Trump and her husband, Jared Kushner, were two of the former president's senior advisers while he was in the White House, while Donald Trump Jr. and Eric Trump helped run the Trump Organization during the Trump presidency (via Bloomberg). However, the younger two Trump siblings, Tiffany and Barron, managed to keep off the media radar.
As The New York Post reported, Barron moved into the White House as an 11-year-old boy and emerged as a 15-year-old who is now taller than his parents. Tiffany, the former president's daughter with his second wife, Marla Maples, spent much of her father's presidency attending school in Washington D.C. But, what has she been up to since the Trump presidency? 
Tiffany Trump was very busy during her father's presidency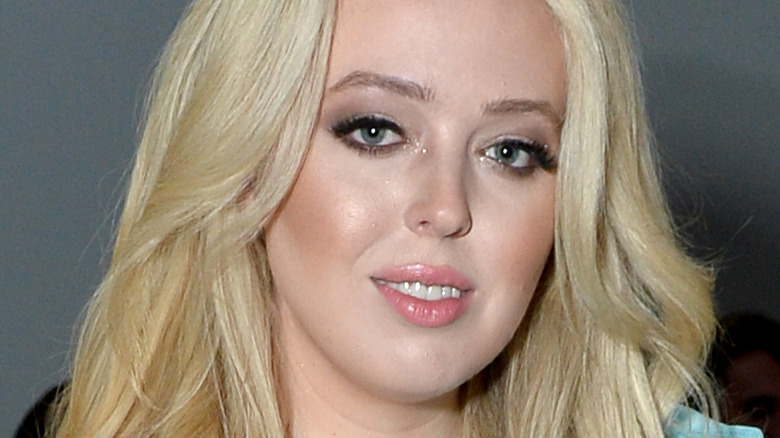 Noam Galai/Getty Images
According to Insider, Tiffany Trump was born on October 13, 1993, in West Palm Beach, Florida. After her parents divorced in 1999, she moved to live with her mother, Marla Maples, in California. Following the divorce, Tiffany would regularly visit her father Donald in New York City, where he was working as a real estate developer and a reality TV star at the time.
The youngest Trump daughter later attended college at her father's alma mater, The University of Pennsylvania, after releasing her own unsuccessful album in 2011. 
After her father became president, Tiffany began attending law school at Georgetown University right in the heart of Washington D.C., where she was often seen visiting her younger brother, Barron (via Scmp.com). 
In 2019, some political spectators questioned if Tiffany's beliefs were different from her father's following her appearance at that year's State of the Union address. During proceedings, Tiffany had opted for an all-white outfit, a color worn by some Democrats that same night to honor women's suffrage, Insider reported.
Tiffany Trump became engaged to the heir of a billion-dollar company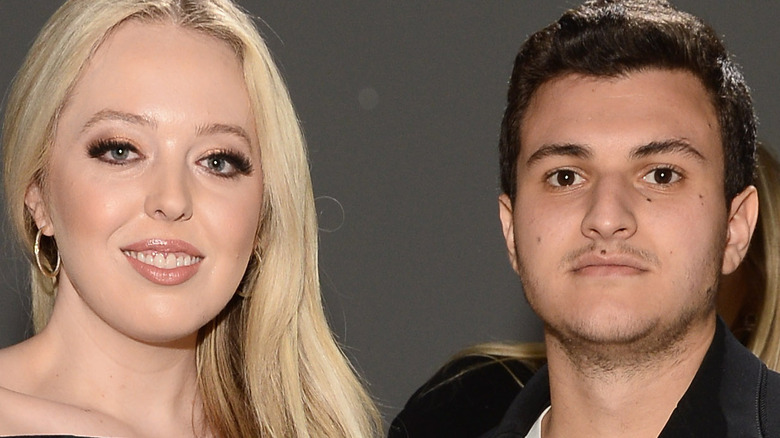 Noam Galai/Getty Images
According to Insider, Tiffany Trump began dating Michael Boulos, the son of the wealthy owners of a Nigerian company, during her father's four years as president. The day before Donald Trump's presidency came to an end on January 19, 2021, Tiffany and Boulos became engaged after he proposed on the grounds of the White House. 
Tiffany shared the news of her engagement on Instagram, writing, "It has been an honor to celebrate many milestones, historic occasions and create memories with my family here at the White House, none more special than my engagement to my amazing fiancé Michael! Feeling blessed and excited for the next chapter!" Since then, Tiffany has been busy planning her wedding, or maybe even two weddings, according to People. 
In October 2021, the outlet reported that Tiffany, who makes her primary residence with Boulos in Florida, had been visiting Greece and considered having a wedding there, but also wanted to have a celebration with her family in Miami. "She and Michael picked Miami because it is so multicultural," a source told the outlet, adding, "They want to marry in Greece and may have a ceremony there with another one here in the States."
Meanwhile, a family source added, "She is obsessed with glamour and glitz as well as beauty and romance... [She] wants to make her wedding one of a kind."