The Truth About Jimmy Kimmel's Relationship With Ben Stein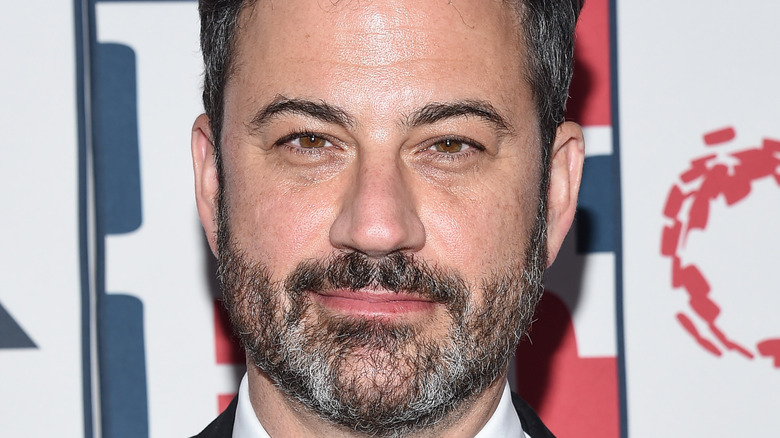 DFree/Shutterstock
Before becoming one of the kings of late-night television on ABC's "Jimmy Kimmel Live," host Jimmy Kimmel had a long career in comedy that began in the 1990s. According to Biography, his love for comedy began as a teenager when he discovered David Letterman on NBC's "Late Night With David Letterman," with the host becoming his idol. 
While studying at the University of Nevada Las Vegas and Arizona State University, Kimmel made it onto the schools' respective radio stations and later had a brief radio career in cities like Seattle, Phoenix, Tucson, and Los Angeles. 
Kimmel became more well-known to audiences while appearing on Comedy Central's "The Man Show" with Adam Carolla before helping to create the puppet prank series, "Crank Yankers" for the same cable network. However, before that, Kimmel was a regular on another Comedy Central series "Win Ben Stein's Money," which he co-hosted between 1997 and 2000 (via Variety).
Ben Stein has only good things to say about Jimmy Kimmel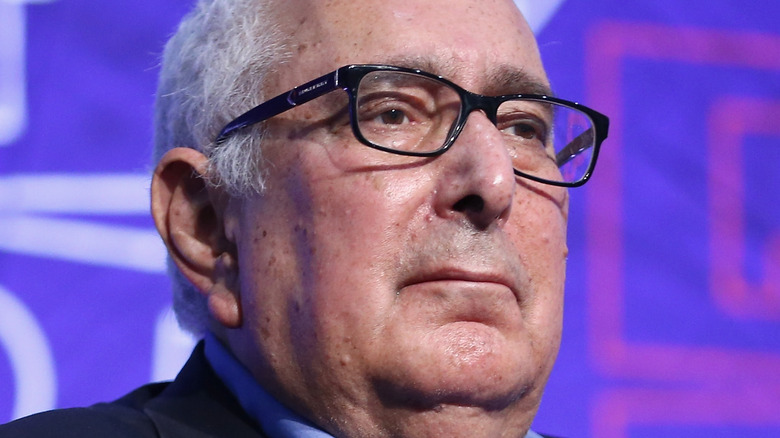 Rich Polk/Getty Images
Jimmy Kimmel's first brush with fame came in the late 1990s when he won a co-hosting spot on Comedy Central's game show, "Win Ben Stein's Money" starring Ben Stein, a man of many hats. Through the years, Stein has worked for the former presidents Richard Nixon and Gerald Ford, worked as a lawyer, and as an actor (via The Famous People). In 1997, he was hired to create a game show for Comedy Central with his name on it. 
Back in 2013, Stein recalled Kimmel's audition for the series. "We brought him as our first audition and we knew we didn't have to see anyone else after that," Stein told Variety, before adding a story about Kimmel's good nature.
"I'll tell you something incredibly kind that he once did. I remember it was the second or third season and I was having a slump and Jimmy was being interviewed about me. He said, 'Ben is like a wonderful baseball slugger who is in a slump but always comes back.' He has always been a wonderful friend. We still email about four times a week," Stein told the publication.
Jimmy Kimmel and Ben Stein have different political beliefs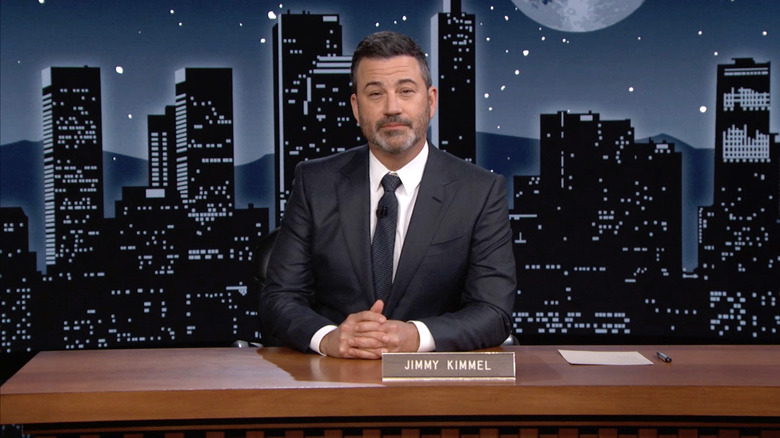 Media Access Awards Presented By Easterseals/Getty Images
Despite being a lifelong Republican, Ben Stein doesn't agree with everything the modern Republican party stands for, and that includes the seemingly unfettered gun ownership that the GOP craves. In 2018, Stein wrote an article for The American Spectator arguing that average Americans shouldn't own assault weapons like the AR-15. While Stein described himself as a proponent of the second amendment, he offered his views on assault rifles.
"If you look at an AR-15 or any other similar weapon, it doesn't look like it's made for hunting. It doesn't look like it's made for target shooting," Stein wrote. "No, it's made to kill other people. At least that's what it looks like. It looks like weapons in newsreels used to kill insurgents. It looks like weapons used in disgusting, violent video games to kill people. It looks as if it won't ever be happy until you use it to kill someone," he added in the piece.
When the article was published, the more liberal-minded Jimmy Kimmel, who was very open about his disapproval of the former Republican President Donald Trump (via The Guardian), thanked his old colleague and friend for his thoughts with a tweet. "I am very proud of my friend Ben Stein, a kind and brilliant Republican, for writing this," Kimmel tweeted, adding, "The world changes. It's OK to change with it."