How Much Was Rachel Uchitel Paid To Keep Quiet On Tiger Woods?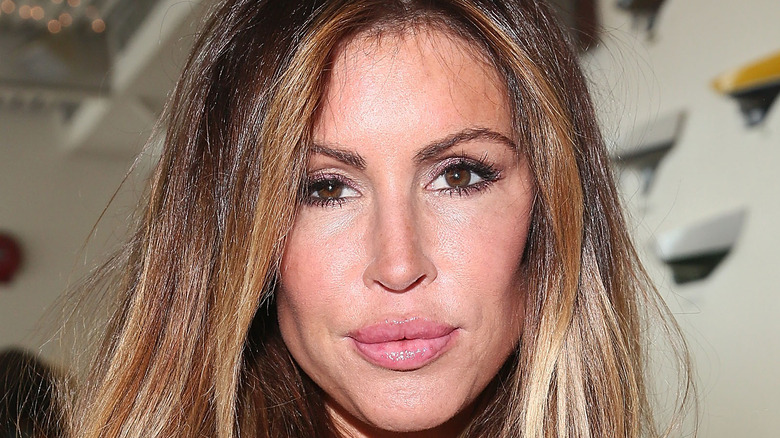 Astrid Stawiarz/Getty Images
In 2009, Rachel Uchitel was at the center of a cheating scandal involving pro golfer Tiger Woods. After years of being painted as the villain, she stepped into the spotlight to share her side of the story. Speaking to Extra in 2021, Woods' former mistress explained that she'd decided to take part in the tell-all HBO documentary "Tiger," in order to finally set the record straight. "I have been silent for over a decade now, and I felt that it was really important to me to speak only once in my life, because I have spent all these years letting people think what they want to think and say what they want to say," Uchitel explained. "I needed to take the shackles off and be able to tell my story for me."
As People notes, the TV personality was among dozens of women who came forward over a decade ago, claiming to have had extramarital affairs with the beloved athlete. However, Uchitel, more than anyone else, was a public scapegoat for Woods' bad behavior — especially following Woods' divorce from ex-wife Elin Nordegren and his faltering career. "I don't like to be branded as a mistress. I don't like to be branded as a homewrecker — that's not who I am," Uchitel argued, per Extra. "I made one wrong turn 10 years ago ... Everybody makes mistakes." Describing her life as a "living hell," Uchitel asked for understanding. In fact, Woods' former mistress was paid an enormous amount to keep quiet. 
Tiger Woods paid Rachel Uchitel a huge sum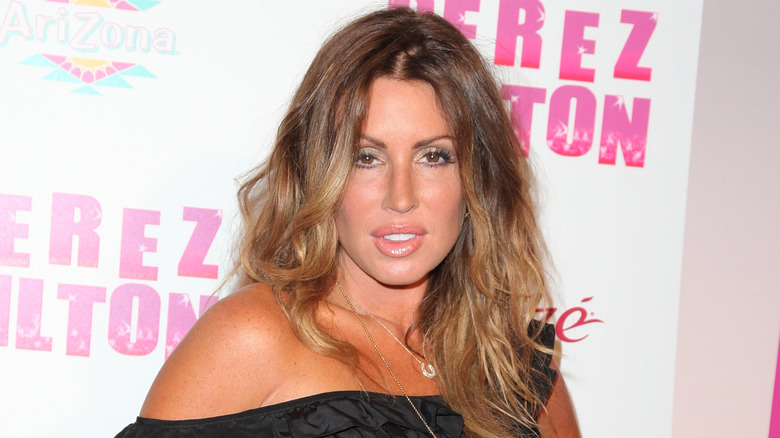 Angela Weiss/Getty Images
In the HBO documentary "Tiger," Rachel Uchitel revealed that she'd signed a nondisclosure agreement before being "paid $10 million for her silence" by Tiger Woods, according to the Irish Sun. In November 2009, Woods' infidelity was uncovered when he was spotted checking into an Australian hotel with Uchitel. In the documentary, Uchitel confessed that her former lover had supported her financially when their tryst came to light, per the Irish Sun. "After their affair was found out, the only time they spoke again was when Woods advised Uchitel to 'get as much as you can' in a nondisclosure agreement with his lawyers," the film alleged.
However, Woods may have had ulterior motives for doing so. In 2010, TMZ confirmed that Woods' team was so concerned over what Uchitel — then known as Alleged Mistress #1 — might say, "that they folded like a cheap suit, and offered the huge $10 million sum in return for an ironclad confidentiality agreement," according to a source close to the situation. The insider added that the massive payout "speaks volumes about how much Rachel knows."
Rachel Uchitel was later sued for breaking her NDA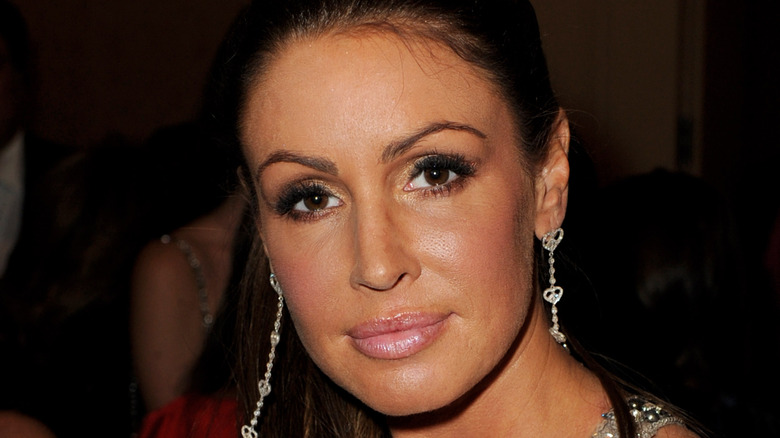 Kevin Winter/Getty Images
According to the Irish Sun, legendary lawyer Gloria Allred handled the case on Rachel Uchitel's behalf. Notably, the NDA stated that if the TV personality ever broke her silence, she wouldn't receive a penny. And in a subsequent chat with the New York Times in 2021, Uchitel revealed she was being sued for breaking the agreement after taking part in the HBO film, "Tiger." According to Uchitel, she agreed to initially receive $5 million upfront, with an additional $1 paid annually for three years, bringing her total to $8 million. 
"I'm not an idiot, I'm not a hooker, I'm not a prostitute," she reasoned. "I was and am a very smart girl and that's why I negotiated $8 million, because I knew it was going to affect my life." However, she paid $2 million in legal fees, after which Tiger Woods' team reneged on the agreed $1 million. The golfer's attorney, Michael Holtz, sought to block her protection from creditors so he could sue her for breaking the NDA. As of this writing, the New York Times reports that Uchitel — who filed for bankruptcy in July 2020 — has only been able to find work as a spokesperson for online dating services.