What We Know About Twitter's Jack Dorsey Stepping Down As CEO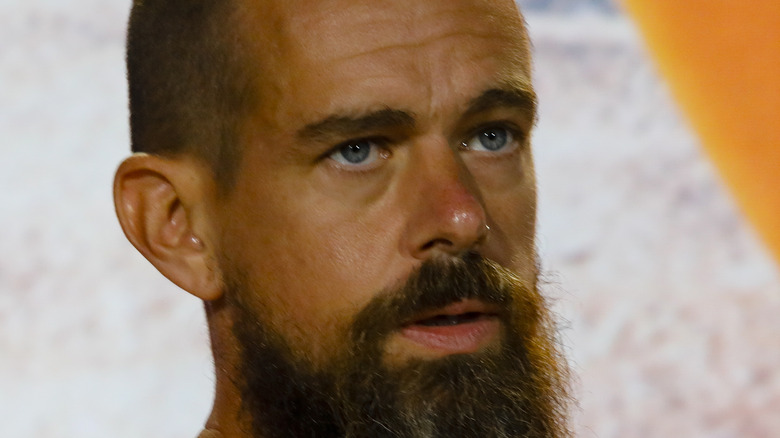 Bloomberg/Getty Images
Whether Twitter's former CEO Jack Dorsey's resignation was a surprise depended on who you asked. On the surface, nothing appeared to be amiss with Dorsey who, just the day before had tweeted "I love twitter" from his personal account. But a later, he shared a screenshot of an email to his to fellow Twitter employees with the caption: "not sure anyone has heard but, I resigned from Twitter."
In the email, he said that he had "worked hard to ensure this company can break away from its founding and founders," before announced his replacement for CEO, Parag Agrawal, board chair Bret Taylor, and that Dorsey would serve on the board through May, after which he would resign from the board in order to give Agrawal the opportunity to properly grow into his new position. Dorsey wrapped up his email saying he hoped Twitter would "be the most transparent company in the world" before giving his own mother a shoutout.
The letter appears to have come as a shock for those within Twitter itself. According to The Washington Post, a number of Twitter employees used their internal communications channel to express their shock. It also quoted legal, policy, and trust lead Viaja Gadde who used the platform to share Dorsey's message with her own, which read: "Saving my 'everything I learned from @Jack' thread for another day ... but for now, I'm just so grateful to have worked together for so long. I know we all serve the public conversation, but it was amazing to do it with you!"
Jack Dorsey had many sides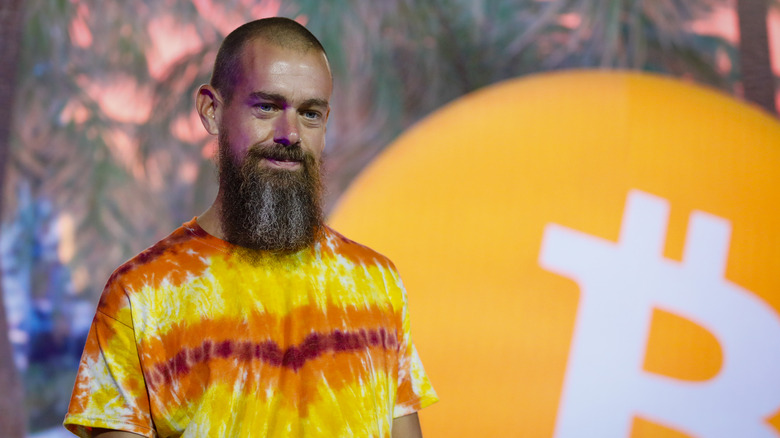 Bloomberg/Getty Images
In reporting his departure, The Washington Post called Jack Dorsey an "iconic figure" in Silicon Valley, who took the lead in deplatforming former president Donald Trump after the deadly January 6 riot that engulfed the U.S. Capitol. At the same time, Dorsey was said to be a "chaotic and distant manager" who confounded not only his investors but his employees too. And for a time, those investors had wanted Dorsey to step back because they felt he wasn't fully committed to Twitter, since he had a side gig as CEO of a company called Square. Most of Dorsey's wealth is in this digital payments firm.
It may be too soon to say talk about the kind of impact Dorsey and his creation had on the world, but there were those that tried, including NYU Stern Center for Business and Human Rights' deputy director, Paul Barrett. "Dorsey leaves behind a mixed legacy: a platform that's useful and potent for quick communication but one that's been exploited by a range of bad actors, including former president Donald Trump, who did his best on Twitter to undermine democracy — until Dorsey's people finally had enough and shut him down," Barrett said. 
Twitter was divided over its founders' departure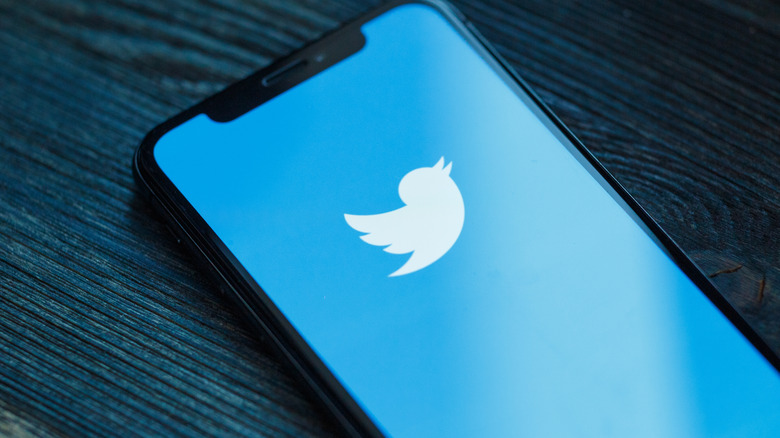 XanderSt/Shutterstock
Netizens who beloned to the social media village he created were also divided over the news that Dorsey was departing. One social media user cheekily asked "Will this resignation tweet be sold as an NFT" along with a thoughtful-looking emoji before wishing Dorsey the best. Another sent his felicitations, saying, "Congrats Jack! What a platform you lead for all these years."
Not all the Tweets sent Dorsey's way were complimentary. A few chose to take digs at the Twitter co-founder, especially since he was seen as the reason Donald Trump was kicked off the platform after the January 6 insurrection. 
One of the GOP's most controversial figures, Lauren Boebert, chose to weigh in on Dorsey's departure. "Great. He's been a disaster. Hopefully someone who believes in free speech and our Constitution will take the reins and reinstate the tons of Americans unfairly banned," she tweeted, in a presumed reference to former president Donald Trump.
But as this member of the twitterverse reminded Boebert: "Bad news, The new CEO Agrawal in Nov 2020 interview: 'Our role is not to be bound by the First Amendment...focus[ing] less on thinking about free speech, but thinking about how the times have changed.'"