Lucy Punch Reveals Why Filming Silent Night Was So Scary - Exclusive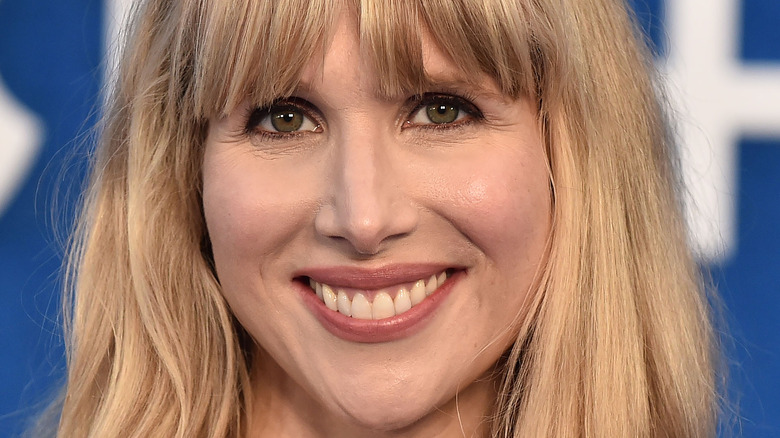 DFree/Shutterstock
Many of us watch horror movies safely from behind a blanket, but there's always something so satisfying about a scary flick that keeps us coming back for more — which is why everyone can't wait to see the new holiday horror movie "Silent Night." The story follows a group of friends who have come together for a traditional Christmas dinner. However, this year things are completely different. An environmental disaster is slowly destroying every bit of humanity in its path, so this holiday get-together will be the last one they ever have.
When actor Lucy Punch first heard about "Silent Night," she knew there was something truly special about it. From the joyful family gathering, to the dark turn it takes once the characters sit down at the dinner table, "the script was so good," Punch told The List in an exclusive interview. She even felt at home on set with the rest of the star-studded cast. "It really wasn't hard to create sort of a warm, dynamic feel, and make it believable that we were all old friends that had known each other for ages," she added. However, as enjoyable the experience was for Punch, things completely changed during the final week of filming. The movie began to feel like a real-life horror movie when the world entered into the COVID-19 pandemic.
The story seemed to come to life once the COVID-19 pandemic began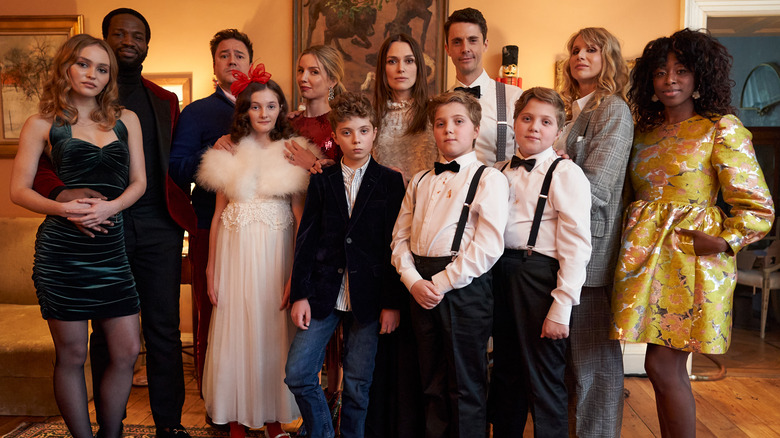 AMC+/RLJE Films
In mid-March 2020, all film productions were forced to shut down due to the growing number of cases of COVID-19. Considering that "Silent Night" is about a toxic fume that is slowly destroying all of mankind, the storyline suddenly seemed even more terrifying to the cast as they were told to stay home. "We were living it, so it was crazy," Lucy Punch told The List.
At the time, no one seemed to know much about what was going on in the world. Yet, just like the script itself, the cast was committed on being with their families. "The last week, Annabelle [Wallis] was sort of shot out at the scene, because she had to get on a plane to get back to the States," Punch explained. "Lily-Rose [Depp] wanted to get to Paris. I had my family coming in, and it got scary." It's something Punch will never forget either.
While anyone who sees "Silent Night" is sure to compare the current pandemic with the terrifying situation these characters find themselves in, the script was actually written years before. Yet, its premiere seems to come at the perfect time. "With everything going on in the world, it feels really timely to have a Christmas movie like this," Punch said — which may make it even scarier.
"Silent Night" will be in theaters and streaming on AMC+ on Friday, December 3.