Ken And Anita Corsini Reveal Just What Makes Flipping Showdown Such A Challenge - Exclusive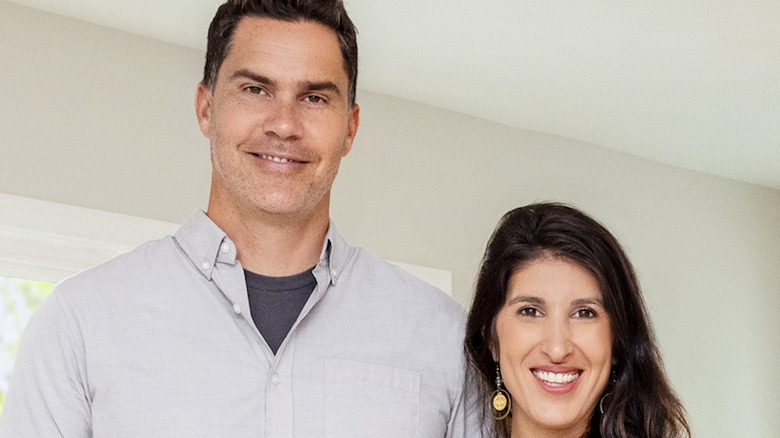 HGTV
Ken and Anita Corsini are familiar to HGTV viewers from their renovation adventures in "Flip or Flop Atlanta." Now, the couple is back with "Flipping Showdown," a new competition series that finds them guiding three two-person teams through a series of challenges as they renovate and then flip their respective properties, with a $100,000 prize waiting at the finish line for the winning team. Meanwhile, the pressure is on for the Corsinis, who have put $2 million of their own money on the line to fund the flips.
"This is the ultimate job interview," Anita said of the new show in HGTV's announcement. 
"We want these competitors to fight hard for the chance to join our successful business, and we need to make sure they have what it takes to be a part of our brand that we worked so hard to build," added Ken.
In an exclusive interview with The List, the Corsinis explain why the challenges in "Flipping Showdown" are unlike anything they've encountered before.
The competitors in Flipping Showdown bring different strengths to the table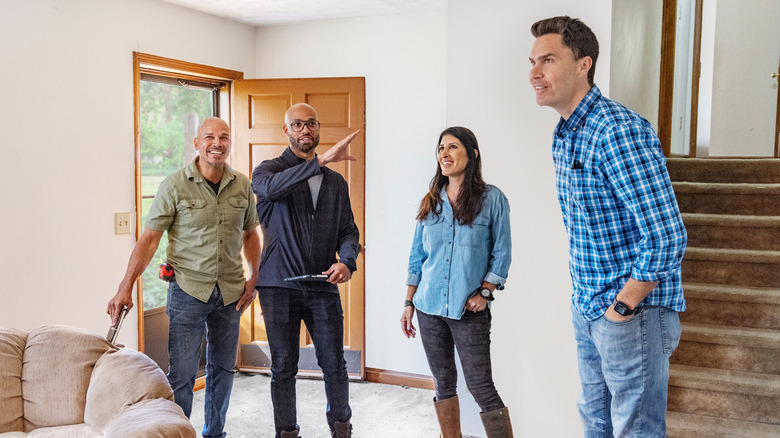 HGTV
According to Ken and Anita Corsini, each of the two-person teams competing in "Flipping Showdown" have a different combination of strengths that contribute to their respective renovation projects.
"It was really interesting to see how each team took on a project, like their initial perspective, or their initial, I guess, techniques, because everybody does things a little bit differently and each of them brought different skill sets to the table," Anita explained. "So you've got one who's a really fast-and-furious real estate agent who knows how to pick a deal, which is, honestly, I mean, that's a big part of flipping, is knowing which house to choose. And then, you've got the other couple that does flipping on a regular basis, but they're relatively new to the game and they don't really know much about this area, so that was challenging for them. And then, you've got these brothers who've never worked together, but one's an agent [and] one's a craftsman. And so, seeing them, one, figure out how to work together, and, two, bring their skill sets to come to work together really quickly was ... It was really quite fascinating."
Each round of Flipping Showdown becomes progressively more challenging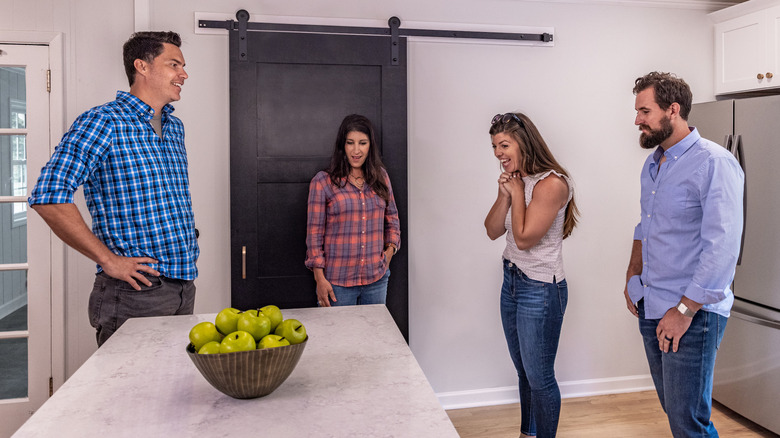 HGTV
The challenges that the competing teams in "Flipping Showdown" undertake definitely put them to the test. "Each round got progressively harder. And so, these houses that really needed a lot of work, I mean, you start getting behind the walls and there's all sorts fun challenges to overcome," Ken Corsini told us. "We gave them a budget, but you can sometimes throw that budget out the window when you get in behind a wall and you discover termites or whatever else. We encountered almost all of it in the show, which was great. I mean, we wanted to see how do people respond when you feel like you have a challenge now that's insurmountable [and] you have a budget. 'How am I supposed to finish this on time? How am I supposed to come in on budget?' It creates for really good television, I'll put it that way."
"It does. It does," added Anita Corsini. "I mean, if you think about it, a couple of the houses — one was a house that's been asleep for 25 years. No power to it for ... I mean, that's a big deal. And then, you've got another one that's over 100 years old. So if you don't find something unexpected in those houses, something is wrong."
New episodes of "Flipping Showdown" air Wednesdays at 9 p.m. ET/PT on HGTV and are available to stream the same day on discovery+.